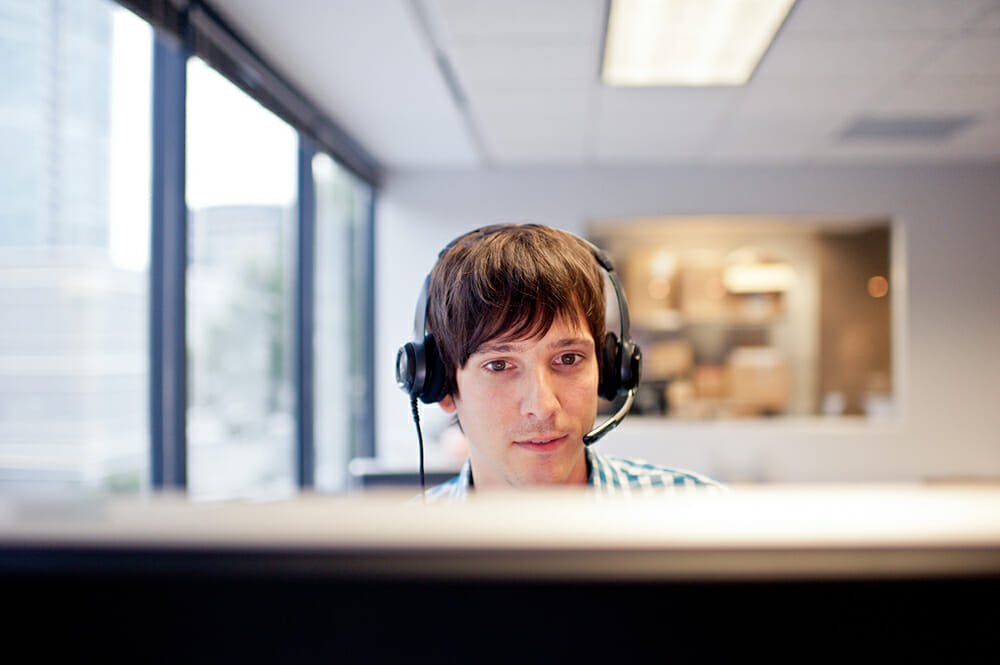 Nearly every television commercial, tech magazine, and ad banner in the past year has been touting this "cloud" thing. Most of us get that the cloud is great way to listen to music, backup and store data, and collaborate on documents with faraway co-workers.
But what many don't know is that the cloud can eliminate a lot of the hassles associated with other services too. And while there's yet to be a cloud-based solution for yard work or dental appointments, we have found a way to deliver business phone service that is more flexible and functional than traditional phone systems. We call it OfficeTalk™.
For one low monthly fee our OfficeTalk service includes a business-class VoIP (Voice over Internet Protocol) phone system with unlimited calls to and from the lower 48, full Ripple management and technical support, and desk phones. All the tough stuff like installation and setup is the job of our support team. And they've got the chops to get it done.
OfficeTalk is a great fit for any size business, from 2 to 200+ employees, and can work with most existing office infrastructures. And it's great for companies that have people working outside of the office (including in multiple countries). OfficeTalk allows everyone to be on the same phone system no matter where they happen to be working, or what country they are calling. The best thing is that when the system needs to be modified, updated, tweaked, or explained, a Rippler is on the job. And that lets you get back to doing yours.
If you think OfficeTalk might be a good fit for your company, or if you're just interested in knowing more about it, give us a call. That is, if your phones are up and running. If not, we'll keep an eye out for your email. Just put "Arghhh!!" in the subject line.
Don't Fall Behind!
Get the latest work-from-home and Humans First® IT tips straight to your inbox.