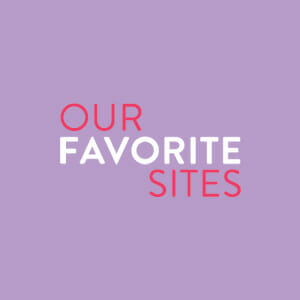 The web is a great resource for useful tools to help with everything from keeping track of appointments to backing up family photo albums. Ripplers are discovering new sites, apps and software on a near-constant basis in an effort to keep up with the latest innovations and IT solutions. So, we're sharing a couple of our favorite websites each month. For August, we're focussing on some Atlanta-based companies with sites and apps that make our lives more interesting:

MAILCHIMP | Back in July, Mailchimp complete a redesign of their site that added new features and functionality, as well as improved how it looks when viewed on a tablet or smartphone. And they did a damn good job. It's pretty, and it's easier to use than ever. Sure, we're little biased being they're another Atlanta-based company and had been our building buddies prior to our ATV move, but you don't have to be a fan of Ripple or even the ATL to want to appreciate the new look and feel of Mailchimp.
For those unfamiliar with MC, it's an email marketing service provider that boasts over 2.5 million users and sends over 4 billion emails a month. The best part? If your sending less than 12,000 emails a month, and have fewer than 2,000 subscribers IT'S FREE (minus a few of the more dynamic features). And for those looking to blow past those rather generous numbers, MailChimp has some good-looking pricing, too. Watch the minute-long video above and get the quick lowdown on email marketing with the Chimp, and say "Hey" to Freddie for us.

SCOUTMOB | Another one of our favorite sites / companies also happens to have been born in the ATL. By now if you don't know about Scoutmob, you're really missing out on a big deal, literally. Great discounts on restaurants, shops and more are just part of the site and accompanying app's appeal.
Scoutmob is a go-to place to learn about nightlife, festivals, and low-key events happening around your city. And usually they got the hookup on em, too. Their office is located not far from MailChimp's headquarters on the Westside of Atlanta, and there's always some interesting, moustache-themed event happening in or around their building.

LESS MEETING | Less Meeting's mission is to help boost meeting productivity by simplifying some of the tough stuff for you: planning it, taking notes, assigning tasks, etc. The iPhone and iPad apps are companions to the Less Meeting web service. Using the web service you can schedule meetings directly from your browser or through a free Outlook plug-in, and then sync all your calendars across Google, Outlook, and the app.
FULL DISCLOSURE | We like and have worked with some of these companies at different times. None are current clients, but all are kick-ass companies. If you're interested in learning more about these worldwide, Atlanta-based businesses then please visit their websites. And if you think there's a particularly cool Atlanta company that deserves more recognition, you can nominate them for the AJC's Top Workplaces.
We'll have another list of kick-ass sites and apps next month. Leave a comment below with any suggestions you might have and we'll dive in head first.
Don't Fall Behind!
Get the latest work-from-home and Humans First® IT tips straight to your inbox.