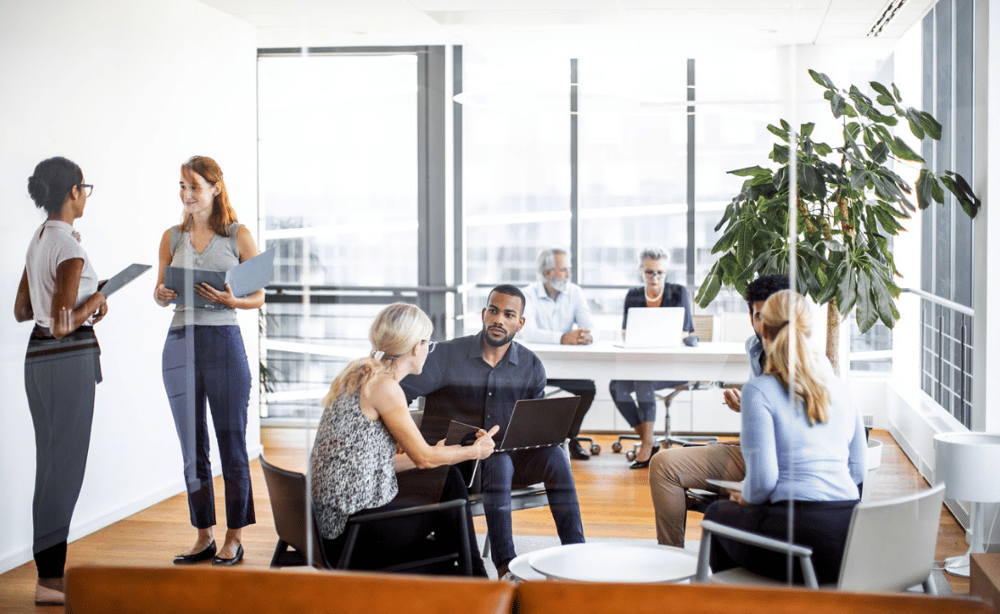 Hybrid work is no longer as uncommon as it used to be. Statistics show that 63% of high-growth organizations already use a hybrid work model. The numbers may continue to grow as more organizations are realizing the benefits of hybrid workplaces. However, it may not be easy for team members to adjust to the change.
As an IT leader, you have vital roles to play in the transition. You need to develop various best practices that can guide you in the successful transition. An effective plan will help you overcome potential challenges that you may face along the way.
What is a Hybrid Work Model?
A hybrid work model is a strategy where an organization allows their team to work in various environments. It could be in the office or a remote location. In some cases, team members decide when and where to work depending on their preferences. This workplace favors every team member and allows flexibility for each individual's work style.
Hybrid Work Model Best Practices for IT Leaders
Invest in Communication and Collaboration Tools
Team communication and collaboration are crucial components that build a stronger hybrid team and make the shift easier.
As you prepare your team to transition, create a streamlined process for how your team will communicate. Think about communication channels that favor every team member and ensure that everyone stays updated with overall operations. Effective collaboration helps both the office and remote teams to share information effectively and reach their potential seamlessly.
The first step is to determine the best platforms that every team member can access without many struggles. Consider investing in widely used communication and collaboration tools so that each team member can be easily accessible when necessary.
It is best to discuss with your team and let everyone share their experiences and preferred tools. You want to ensure that everyone is in the loop and stays updated with the company operations and trends. If you have past experiences working from home, highlight the successful trends and implement them in your hybrid workplace.
Implement Effective Security Measures
With the increased technological trends across various sectors today, many organizations risk data breaches from cyber crimes. As an IT leader, it is imperative to enforce security measures for all team members to avoid creating gaps that could lead to security breaches.
Statistics show that 58% of organizations think a hybrid work workplace could lead to a data breach. This means that every IT leader should take the necessary measures to ensure the business is safe when transitioning to the hybrid workplace. Here are several steps to take.
Train both remote and office teams about cyber crimes and how to identify potential risks.
Encourage team members to create strong passwords and change the passwords often.
Team members should avoid using shared Wi-Fi no matter how much they think the network is safe.
Introduce a 2-factor authentication where team members use codes to log in to work and personal accounts.
Add DNS protection to all team devices to keep off malicious websites that could compromise your company data.
Inform your team to keep updating software and app passwords, whether personal or for the organization.
It is not just enough to implement these strategies. As a leader, it is imperative to follow up and ensure that every team member adheres to the set policies. This shows your team that you're serious about the organization's security. It is an effective strategy to minimize risks that could stall your operations or lead to costly fines and penalties.
Invest in the Latest Technology
Digital transformation is a crucial element that contributes to the success of most organizations, especially those implementing a hybrid workplace. Such companies often experience a seamless transition if they follow the best practices when implementing a hybrid workplace.
As an IT leader, you should ensure that your organization stays ahead of the game by using the latest technology relevant to your niche. For instance, cloud-based architecture is one of the most efficient and effective tools you can invest in for data storage purposes. The beauty of this technology is that your teams can access data regardless of their locations.
There are several other tools that you can implement depending on your business niche. Remember, you need to train your team and ensure that everyone can use the relevant technologies.
Investing in the right tools increases efficiency and productivity. Both the remote and office teams will experience smooth operations and achieve their goals in real-time.

Align Your Operations across Departments
While the IT department plays a crucial role in the overall and successful transition to hybrid work, it is imperative to involve other departments. As an IT leader, you should help each department to avoid gaps during the transition.
All other departments and leaders, such as the HR and facility manager, are looking to you for guidance and effective transition. You will need to determine effective ways to organize the office and remote work areas and align well for a seamless transition.
Incorporate tools and equipment into the office and your team's remote locations and ensure that your tools and equipment are operational and effective.
Push Boundaries and Build a Culture of Innovation
Many IT leaders may find it challenging to maintain a culture of innovation when implementing a hybrid workplace. It is best to create a program that helps you maintain an innovative culture for your team.
One of the best ways is to determine which team members will be working remotely or from the office. If they're going to be working from a mix of both options, developing a consistent schedule or expectation is helpful. This is a crucial step because it reflects the continuity of your organizational innovation.
Another way to implement this strategy is by offering proper training to the team members and management so that everyone stays informed about the current trends within your niche.
Build a Hybrid Workplace that Lasts
Using the above important tips can solidify your reopening plans and create a seamless transition to make your hybrid workplace successful. It can be a smooth transition for those working from home and working from the office. If you need help with any IT questions as you transition to a hybrid workplace, book a 30-minute consultation with our team.
Don't Fall Behind!
Get the latest work-from-home and Humans First® IT tips straight to your inbox.