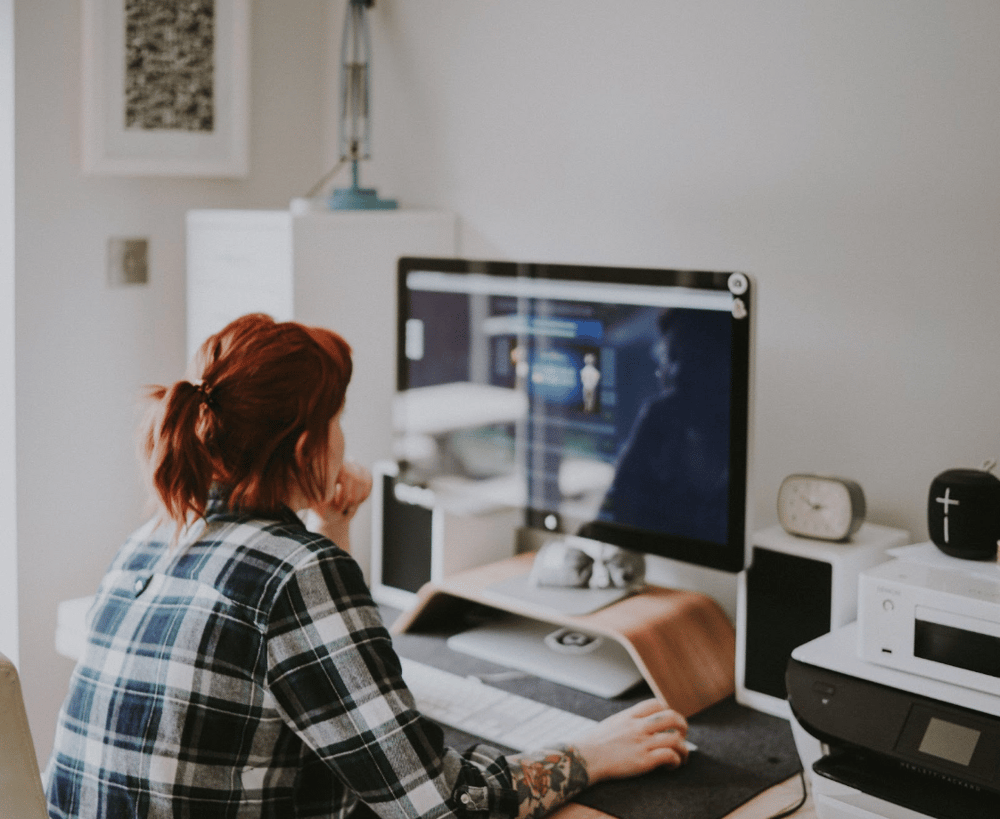 The COVID-19 pandemic has altered people's working patterns and perceptions of workplaces worldwide. Professionals agree that the future of work will be hybrid, with teleworking and traditional office employment combined. IT administrators may face additional issues as a result of the new model. So the question is, how can we design a hybrid workplace that is both safe and efficient?
The hybrid office opens up new opportunities for employees. But it also opens up new opportunities for hackers and cybercriminals who are constantly seeking new methods to exploit the continual switching between the company and remote devices and networks. Small and large firms alike may be vulnerable to many attacks if they are not adequately prepared for the new model.
How Does Security Impact a Hybrid Workplace?
Since the hybrid workplace has become a part of our lives, it has raised security concerns. Leaders are concerned about the security of their employees' home connections, the leakage of important company information, and cyber attacks. So, how can you ensure the safety of your company's data?
Planning a Secure Hybrid Workplace
Businesses must establish a hybrid work environment that is flexible, safe, and secure with people going on and off networks with the same level of security. The transition to hybrid work is a once-in-a-lifetime chance to kickstart business and security initiatives that will genuinely serve the digital-first era. Organizations should attain their full potential by using cybersecurity as a bridge.
The steps below highlight a business's plan for a successful IT strategy in a secure hybrid workplace:
Create a New Security Strategy
New working conditions means new strategies. The organization must adopt a security plan now that they have a better idea of how the future of work will look in the long term.
Two aspects comprise the central part of a security strategy: human factors and technical dangers, especially cloud usage. Strategic decision-making and preparedness are critical if you wish to prevent cyber risks. Your cybersecurity strategy should be well-thought-out, addressing all potential weak places.
The Human Factor
Employees may have adopted dangerous behavior when they began working from home in the last months. Some of the risky habits are using home networks that are less likely to offer malware protection than workplace networks and the increased likeliness of becoming sidetracked and clicking on dangerous links.
Cybercriminals can take advantage of this circumstance by launching more social engineering attacks against remote workers.It is essential to educate employees and schedule regular training sessions to give them the proper teleworking cybersecurity guidelines.
Challenges Posed by Technology
In the third quarter of 2020, technological challenges surged by 140 percent. The rise represents an increase in Remote Desktop Protocol (RDP) attacks, a statistic that's still rising.
To curb the rise, you must ensure that your VPNs, SaaS products, and RDP servers are patched and configured correctly, as they might become an easy target for fraudsters, mainly due to previously leaked or easy-to-crack passwords.
Most importantly, IT administrators must ensure that enterprise networks, hardware, and software are well-protected.
The strategy here means granting individualized access privileges to all employees, regular authentication of devices, regulation of access appropriately, and network segmentation. Businesses should adopt Multi-Factor Authentication (MFA), end-to-end encryption, network detection, and response to enhance corporate data security.
Have an Effective BYOD Policy
Many companies are using a Bring Your Own Device (BYOD) policy. Devices are going from work to home and back. Sometimes these devices also function as employees' personal laptops. However, if the devices are not adequately secured, there is a risk to networks and data.
You should ensure that individuals understand how to handle cybersecurity, even on their smartphones and laptops. Small organizations can solve the challenges posed by the BYOD policy by improving endpoint administration. Also, all mobile devices with access to company data and networks should be furnished with security softwares.
How to Leverage Safety and Security in a Hybrid Workplace
While significant firms and high-profile intrusions garner the most attention, small to medium-sized businesses and organizations are also targets for bad actors in cybersecurity threats.
Below are ways to ensure robust, proactive network protection for your hybrid workplace against cyberthreats:
Using a Zero Trust Instead of a VPN
Many businesses have implemented a Virtual Private Network (VPN) as a standard baseline security solution. It might be time to ditch that VPN and use a zero trust model instead. It's a more advanced version of a VPN that provides a lot more security. It'll give all employees secure remote access to the organization's servers while encrypting the data.
Multifactor Authentication
Multifactor Authentication (MFA) is another standard solution that adds another layer of protection and decreases the danger of a client's identity being stolen. Cyber attacks on important files and information can be reduced using Time-Based One-time Passwords (TOTPs) sent by SMS or Google Authenticator.
Enhancing Password Security
If you work for a marketing firm that controls client accounts, passwords, and data, security is paramount. Various tools, such as LastPass, allow you to securely manage your passwords and keep track of who has access and where hence preventing classified information from leaking out.
Let us help
At Ripple, we have had a "Results-Only Work Environment" (ROWE) as well as an emphasis on remote/hybrid work for over fifteen years - long before the pandemic when other companies had to make the shift. And it's worked for us so far.
We excel at using IT solutions to keep teams - hybrid or not - safe and secure. We want to make sure that your days are spent focusing on your work and not your IT issues. That's what we're here for. Contact us today for a 30-minute consultation with our team.
Don't Fall Behind!
Get the latest work-from-home and Humans First® IT tips straight to your inbox.