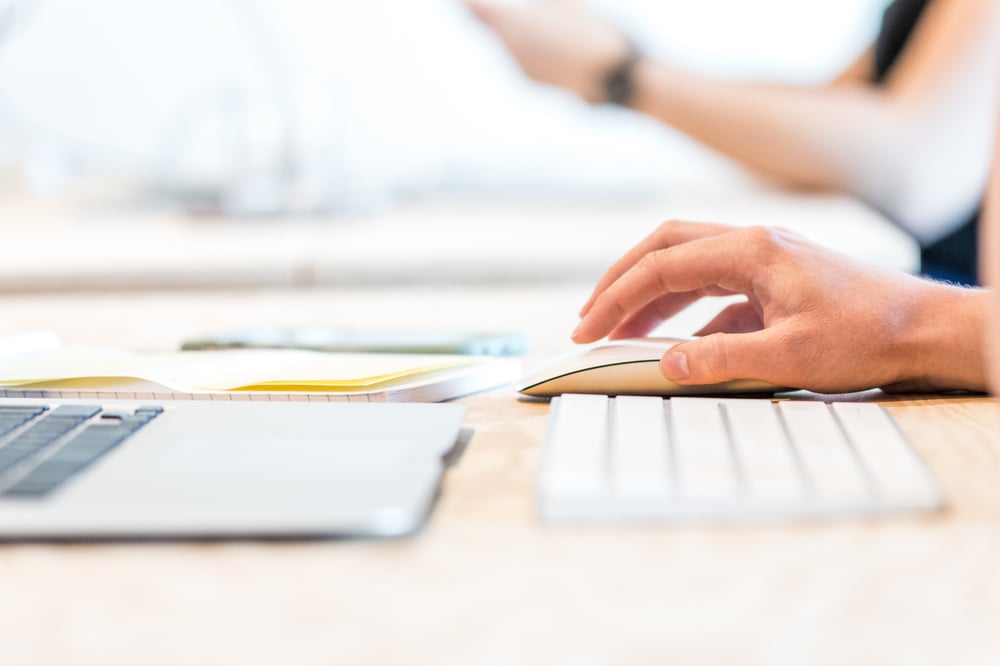 COVID-19 exposed vulnerabilities within the traditional work model. Companies had to quickly transition their organizations and towards long-term remote work. Specifically, organizations are adopting a hybrid workplace that is designed in a manner that supports distributed workforce made up of both in-office and remote workers.
Some of the tech companies adopting said hybrid offices and doing it well include:
Adobe
Adobe Inc. is a software company that provides services and products used by enterprises, professionals, marketers, and knowledge workers to create, manage, measure, optimize, and engage with content and experiences. The tech giant has its processes segmented into three: Digital Media, Digital Experience, and Publishing. Adobe is dedicated to providing an excellent workplace for all their staff by encouraging their employees to work from home for about 50% of the time. They have listed two remote job openings in the recent past: Senior Tech Analyst and Customer Success Services Consultant.
Atlassian
Founded in 2002, Atlassian Corporation Plc. is an Australian software company that delivers products aimed at improving software development, collaboration, code quality, and overall product management. For their hybrid office, they have embraced a more digital environment that allows for better collaboration and issue-tracking. What's more, Atlassian is committed to creating a culture that will see the organization fully migrate to remote work. For starters, the organization is hiring with remote work in mind and investing in its team enough to facilitate an easy transition. In the recent past, the tech company has advertised remote openings for a Content Designer ad Product Marketing Manager.
Coinbase
Founded in 2012, Coinbase Global Inc. is a Delaware-based company that operates a cryptocurrency exchange platform. The platform has set itself apart as the standard stop-over for new crypto investors. The outcome has been a relatively large workforce meant to help develop a variety of products for its large U.S market. Specifically, the company is dedicated to providing the easiest on-ramps to crypto investing.
The company has managed to become one of the remote-first companies allowing a significant portion of its workforce to work remotely indefinitely. What this means is that even as the COVID restrictions begin to be lifted, its employees can continue to work from home for all their billable hours or partly as desired. In line with this new work culture, the company recently advertised remote job openings for Social Media Manager and Training Lead for Client Services.
Dropbox
Dropbox is a hosting service provider that offers cloud storage, file synchronization, personal cloud, and client software based in San Francisco. The company has been at the forefront of creating a modern workplace that involves the reduction of what is dubbed 'busywork'. Essentially, the company is dedicated to only having essential employees go into the office as often as needed. The rest of its employee pool whose duties do not necessitate showing up at their main offices are encouraged to work remotely.
Having its current employee pool at 2548, the organization has been seeking to have a large percentage of them subscribe to remote work permanently. This push is furthered by their desire to turn their current offices into Dropbox studios.
Facebook
California-based Facebook Inc., now known as Meta, is a multinational technology company that has created a business out of making it possible for friends to connect faster and more efficiently. Through the platform, users are able to share updates and photos and engage. The social networking service offered is expected to help communities stay connected. What's more, the platform has evolved to one in which users can get educated, exposed, and even engage in e-commerce.
As of 15th June this year, the company opened up all of its departments to remote work. This means that anyone working on all the levels across the company who can handle their work remotely can request for remote work. What's more, the company has made provision for greater flexibility for employees who will be returning to the office. Further, employees can work remotely from any country, which effectively means that Meta will be expanding their remote work across international borders. Some of the roles that the company has specifically advertised as being remote include Product Designers and Technical Program Manager.
LogMeIn
LogMeIn, Inc. is a Budapest-based company founded in 2003. At the tenet of their business is the provision of tools that enable users to do their best work from anywhere. As such, the company comes up with various products that are aimed at helping businesses connect and collaborate. Some of these products include a trusted video conferencing platform, a unified connectivity platform that allows all the business phones, video meetings, text, and chat to exist together, and a simple and intuitive conference room hardware that enhances any virtual meeting.
With a workforce of close to 4000 as of 2019, LogMeIn stands to benefit significantly from a hybrid workplace. In response to the growing labor force and the challenges exposed by COVID, the company has moved to a remote-centric workplace model. The latter allows employees to figure out what work arrangement best fits their lifestyle and mental health. While some of the employees have opted for full-time remote work, some have adopted a working model in which they spend some of their time within the office. Overall, the tech start-up seems to encourage only a small percentage of their employees to stay within their offices four or five times a week.
Microsoft
Microsoft remains a force within the computer software, consumer electronics, and personal computers niche. Founded in 1975, the Washington-based multinational technology corporation has carved out a space for itself as a leader in tech products and services both for home and businesses.
During the pandemic, Microsoft had allowed a vast majority of their employees to work from home. In an expected move, the software maker ended up unveiling a hybrid workplace guide that would see its workforce have greater flexibility even as U.S offices reopened.
The guideline made it clear that the organization was open to its employees working from home freely for less than 50% of their workweek. What's more, managers now have the authority to authorize permanent remote work in which employees had to give up their assigned office space to be replaced with a touchdown space at their main offices.
As part of this hybrid work model, Microsoft employees could now move across the country and thus totally subscribe to remote work without any impact on their compensation or benefits. As an additional incentive, management announced that the company would be willing to cover home office expenses for any of their staff that chose to be permanent remote workers. Finally, employees get to enjoy flexible working hours without manager approval which should see a greater inclination towards a more hybrid workplace.
Twitter
Founded in 2006, Twitter is an American social networking service provider that provides users with a platform on which they can post interactive messages. As a microblogging site, registered users get access to breaking news in entertainment, sports, and politics, all aimed at keeping them in the loop, particularly on subjects that interest them.
As of October of last year, Twitter allowed its employees to permanently work from home, only going to the office if and when needed. The company took on an experimental remote office model in which employees can still attend virtual meetings and collaborate from wherever they might be. Notably, the company had been on the remote work path, and the pandemic only served to catapult the widespread move of their employees to a more remote work model.
VMware
VMware, Inc., based in California, is an American cloud computing and visualization technology company that has created a name for itself, delivering digital foundations to businesses. The subsidiary of Dell Technologies has products and services that help businesses develop their data centers and cloud infrastructure. What's more, they facilitate better cloud management, streamlining of networking and security, and provide products that come in handy when a business is seeking to improve its service agility.
The company has embarked on empowering its teams to choose remote work permanently. Their employees are now encouraged to work from any location in a bid to accelerate their productivity and help them meet both their personal and professional goals.
The Future of Work
The future of work looks like a reduction in commute hours, employees having more time with their loved ones, and the possibility of said employees indulging in their favorite pastimes without compromising on work. The tech companies listed above seem to be at the forefront of this hybrid work model in which in-house and remote work are integrated. These organizations seem to have successfully been able to provide a secure and scalable environment that is supportive of distributed workforces. And here at Ripple, we've been taking a Results Oriented Work Environment approach for 15 years, so we know it works.
We understand that these hybrid workplaces that provide room for remote work require the right combination of technology, culture, and processes. Specifically, for this work model to take root within the organization without affecting productivity, there is a need for the creation of an IT infrastructure that facilitates both easy transition and maintenance of the same. In addition, you must take the time to ensure remote work security to protect yourself and your clients.

We invite you to reach out for a 30-minute consult with our team and you'll be well on your way from the traditional IT infrastructure to a more proactive one.
Don't Fall Behind!
Get the latest work-from-home and Humans First® IT tips straight to your inbox.