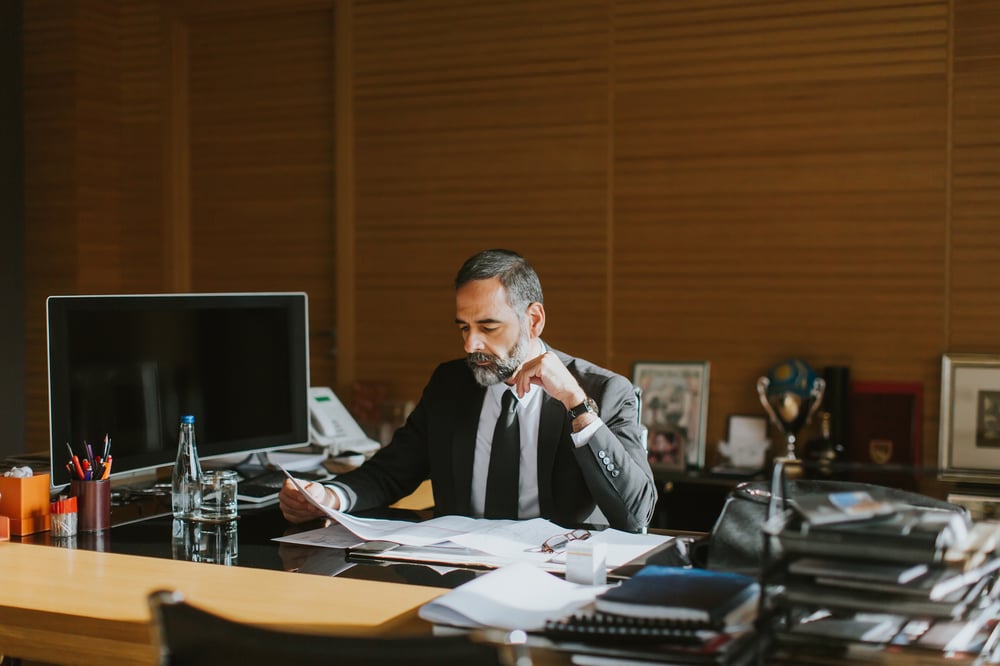 Making the decision to outsource IT support can be a real game-changer for small and medium-sized businesses. Let's face it, modern IT is demanding. Maybe you're bogged down with setting up and resetting devices as employees are hired and leave the company. Maybe you're hearing complaints that your technology is keeping you from improving your service or products. Getting things done the right way requires more and more specialization and focus. And that's not to mention cybersecurity, which is a whole monster on its own.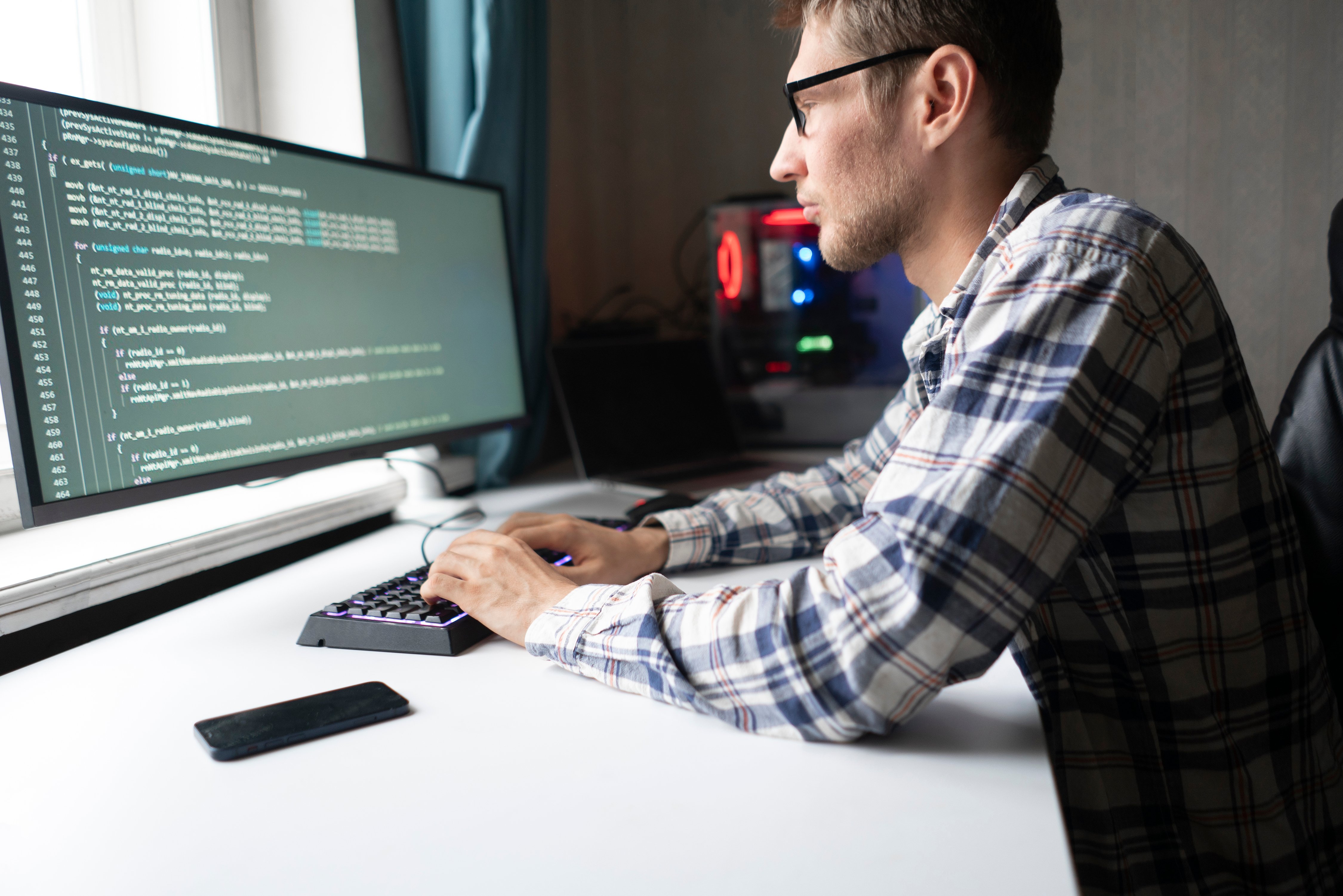 Balancing it all is especially tough for small and medium-sized businesses that are up against IT talent, budget, and integration challenges. But the right IT partner can help you make the most of your resources and keep pace with the demands of modern IT at the same time.
Before you dive headfirst into the world of outsourced IT services, you need to know how to sidestep the risks. So, let's chat about what you need to know as you explore IT outsourcing.
Why Should You Outsource IT Support?
If you're handling IT on your own or outsourcing to a small MSP team, it's impossible to manage it all effectively. Sure, it would be nice to build out an IT department like the big guys. But that's costly, especially since we all know the market for good IT talent is so competitive. With IT outsourcing, you can manage your limited budget and be confident that your systems are serving your business the way you need them to.
Lean on a Team of Experts
Every company, no matter the size, needs an IT strategy, a secure network, IT support, and a process for backing up and restoring data. If you're lacking in any of these areas, it ripples across the business, (no pun intended). It takes days to get a response to support requests. It's hard to get answers on how IT can be a strategic business partner. And you won't know if your systems are properly secured and backed up until you're in the middle of a crisis.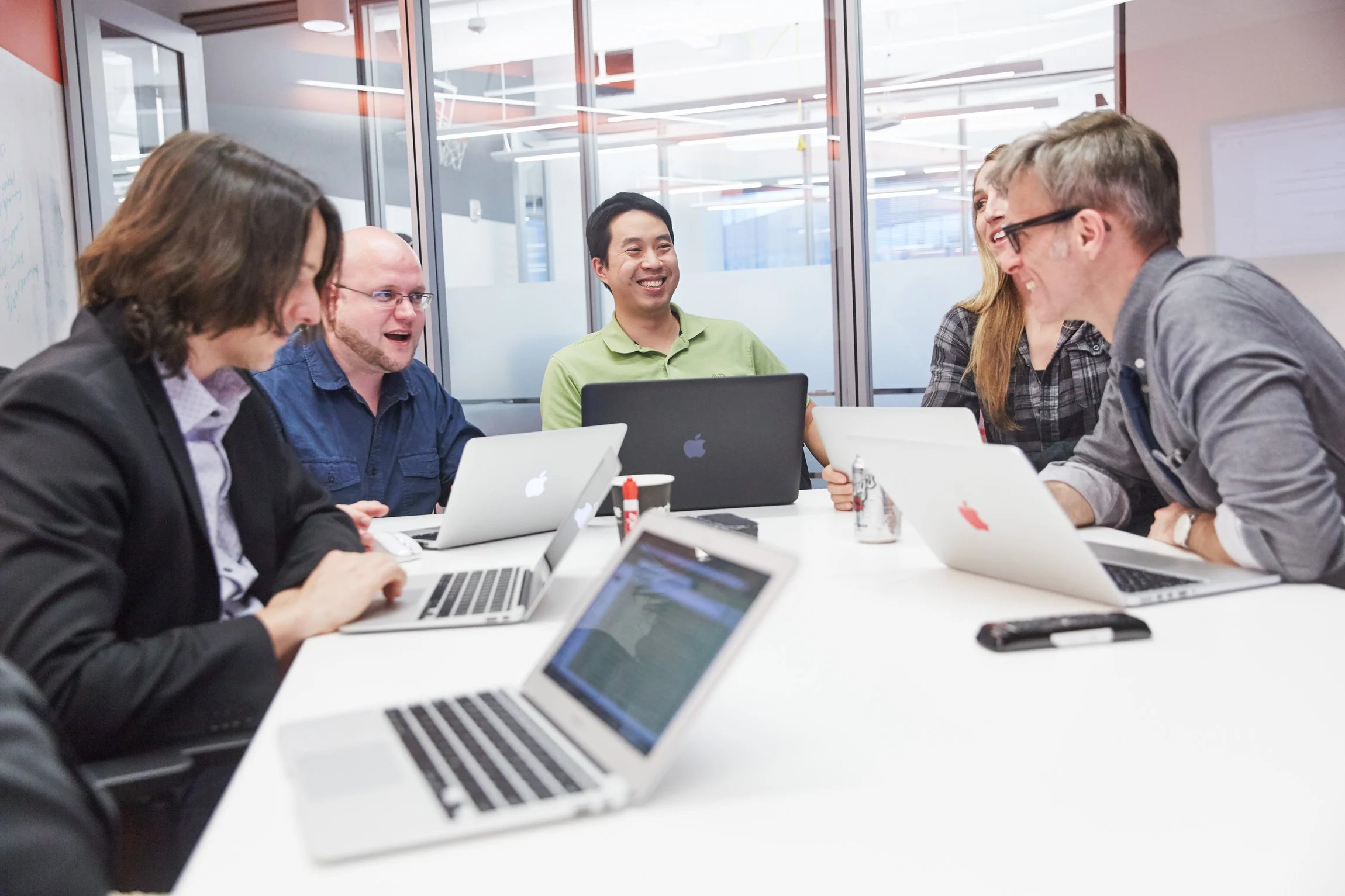 Even if they have the best intentions, one person can't be an expert in cybersecurity, IT strategy, and infrastructure management. When you outsource IT support, you get access to experts who can fill gaps where your internal resources are stretched thin:
Support for a variety of IT problems, from forgotten passwords to printer connection issues
Specialized expertise in areas like cybersecurity, strategic planning, and compliance
Proactive monitoring to prevent unplanned outages, along with a plan to get you back up and running in the event of a disaster or breach
Project management that emphasizes useful communication and user experience



Create a Secure, Seamless Hybrid Workplace
Employees love being able to access your systems and data from anywhere. But, guess what? Cybercriminals love it too, since it makes it easier to hack into your network. With half of all employees working in remote or hybrid environments, IT is under tremendous pressure to balance access with security.
An outsourced IT partner can help you create a workplace that's both seamless and secure with:
Round-the-clock support, including holidays and weekends
Processes that keep you in compliance with regulations and industry standards
Up-to-date security protocols that fend off cybercriminals (who somehow are perpetually and annoyingly one step ahead)
Cost-effective, integrated cloud computing services
Software that keeps your networks, devices, and data safe, whether employees are working from home or in the office


Navigate Uncertain Times
When you're facing a recession or a downturn in your industry, technology can be the key to working smarter and staying competitive. But when your budgets and resources are stretched thin, who's got the time to figure out what tech you need, evaluate your options, and onboard new systems?
That's where an outsourced IT partner comes in. They've got the time and know-how to provide solutions that are proven to work:
Automations that replace time-consuming, manual tasks
Data-driven insights on potential opportunities and efficiencies you may have missed
Scalable systems that allow you to cut technology costs if you have to downsize your workforce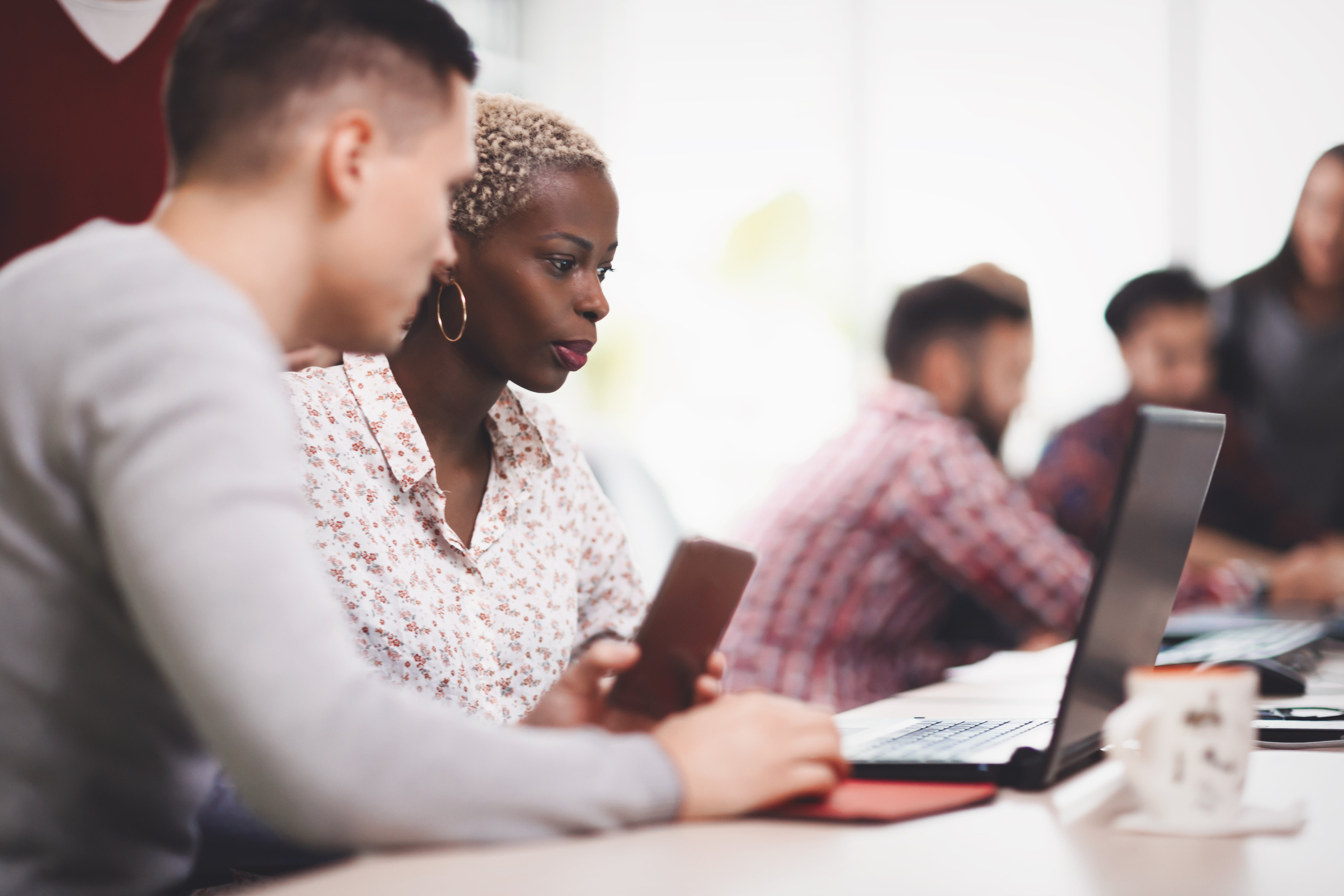 Where Outsourced IT Support Can Go Wrong
We've all heard horror stories (and maybe even experienced a few) about bad service, unexpected costs, and security issues from IT support providers. Typically, these issues are caused by a mismatch between what you expected and what you got. Some common points of misalignment include:
Performance metrics and communication frequency
Taking too long to respond to support requests
Contracts that are unclear about what's covered in the monthly fee and what costs extra
Unfriendly support that makes you not want to call for help
Willingness to seek out proactive solutions vs. maintaining the status quo
You can dodge these pitfalls by choosing an IT outsourcing provider that acts as an extension of your team. They should understand your company's mission and objectives and deliver services that line up with your vision.
How to Select the Right Outsourced IT Support Provider
There's no shortage of IT outsourcing providers out there, but that doesn't mean it's easy to find the right one. It can be hard to differentiate between providers when 90% of the services they offer are the same. To whittle down the field, seek out partners that align with your goals, strategy, and culture.
The key is to outsource IT support to a partner that aligns with your company's goals, strategies, and culture.
Help Desk Coverage
Help desk support will likely be the centerpiece of the contract. Here's what to ask potential IT support providers to make sure you get the level of service you expect:
Who staffs the help desk — internal employees, contractors, or third-party vendors?
When is the help desk available?
Where is the help desk located?
Are help desk staff dedicated to IT support, or do they perform other functions?
Will they make an effort to get to know your end users?


Current Customers
There are no better endorsements than success stories and word-of-mouth. Just as you trust your fellow foodie for restaurant recommendations, your peers can be a great resource for evaluating IT outsourcing companies. Ask for case studies, testimonials, and references that don't just speak to the quality of a provider's service, but also demonstrate that they understand your specific goals and challenges.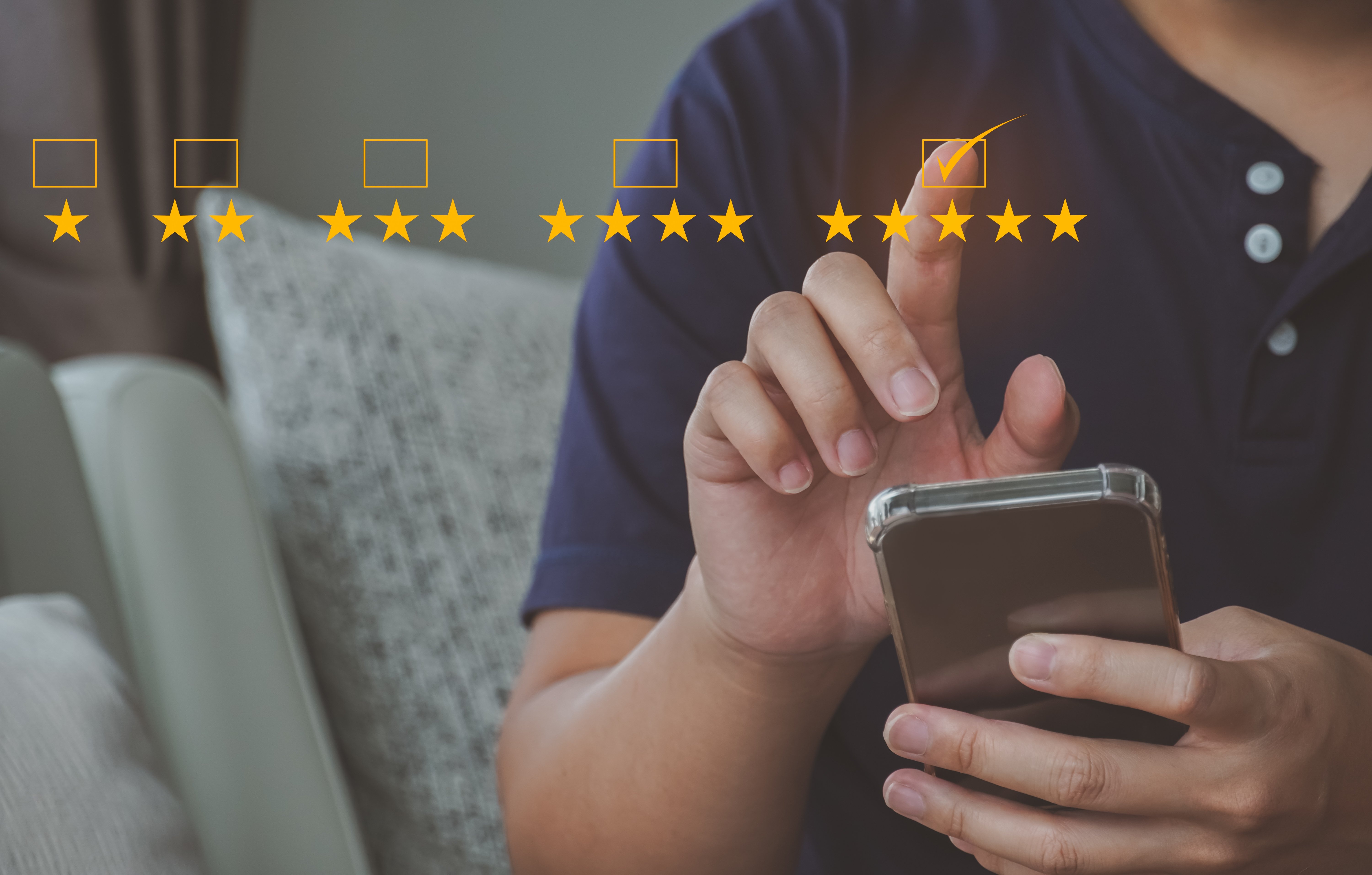 Service Offerings
While many outsourced IT partners offer the same services, the way those services are administered can vary widely. To prevent surprises, get a clear list of what's covered in the contract and what comes at an additional cost. On-site services, such as equipment setup and installation, for example, may be limited to a certain number of hours or visits.
Communication and Support
"What's the status of my ticket? Where are we on this project? Why didn't you tell us about this problem sooner?" If you're working with the right IT support provider, you shouldn't have to chase down answers to these questions. A good partner will have a documented approach to proactive communication, escalations, and scheduled follow-ups.
Third-party Validation
Everyone who has access to your data, from your accounting software provider to your MSP, should be actively working to keep that data safe. Third-party validations can give you peace of mind that a provider is taking security seriously. For example, a company that has a SOC 2 certification has been verified to meet the high standards for data security and privacy set by the American Institute of CPAs (AICPA).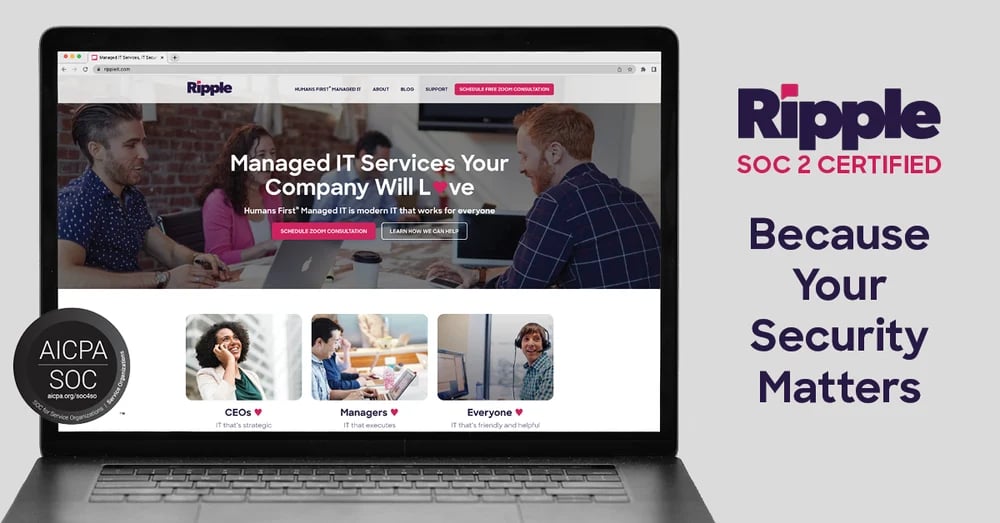 Outsource IT Services with Confidence
When you're looking to outsource IT support, it can be hard to know what to focus on. Cost? Service levels? Experience? By seeking out a provider that gets your business and your goals, you can find the ideal match.
Here at Ripple, we're all about putting people first — we call it the Humans First® approach. Sure, features and functionalities are important, but we're more interested in what you want to achieve. Give us a shout to chat about how we can help you outsource IT support with confidence.
Outsourced IT Support FAQs:
Should I outsource tech support?
Outsourcing tech support can be a smart move if you've got a small company and need expertise, if you don't want to build an in-house team, or if you have multiple offices. It's all about balancing the costs of your staff and potential tech issues against the cost of outsourcing. For many companies, outsourcing is like finding a shortcut that saves money while preventing costly downtime or security incidents.
What is the best outsourced tech support?
The best outsourced tech support is the one that aligns with your company's goals, objectives, and culture. In addition to checking out their service offerings, take a look at potential providers' current experience, service philosophy, and how they communicate.
Why outsource IT support services?
Outsourcing IT support services can help you reduce costs and ease the burden on your staff. Other benefits of outsourcing IT services may include:
24/7/365 tech support
More efficient issue resolution
Proactive prevention of downtime and security breaches
Access to experts in cybersecurity, strategic planning, and more
About the Author
Ripple's IT Team
A combination of the in-house experts at Ripple hoping to bring security and technical expertise to you.
Don't Fall Behind!
Get the latest work-from-home and Humans First® IT tips straight to your inbox.