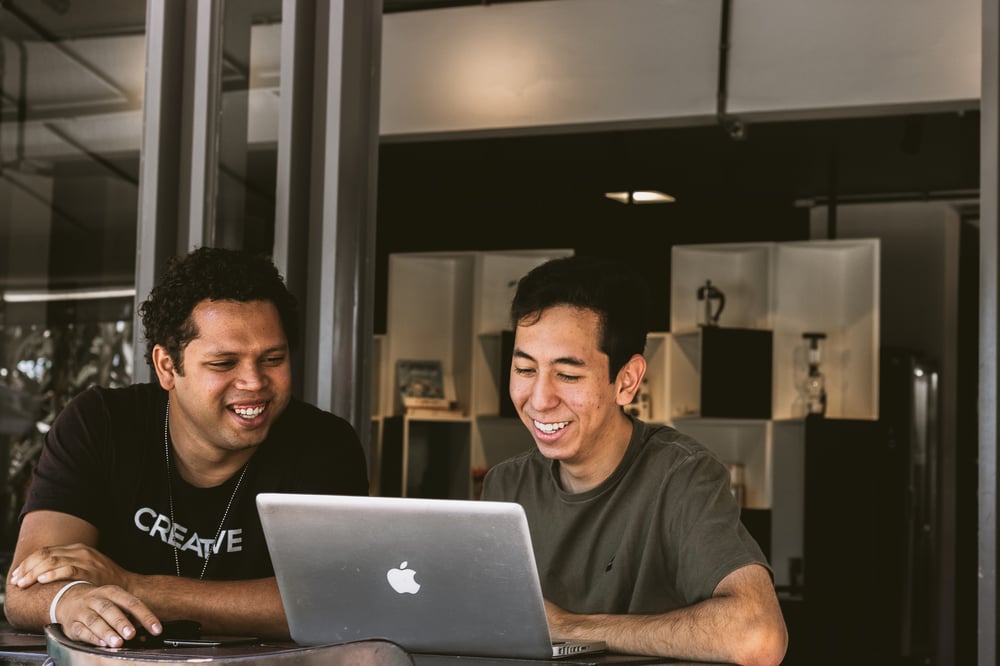 Remote work models have rapidly gained popularity in recent years, but the 2020 global job market witnessed a historic shift. Even companies that have never considered a remote or hybrid workforce had no option but to flow with the trend.
For many organizations, adjusting to the entirely new reality within a limited timeframe became a silver lining in the incredibly challenging times.
Remote work wasn't a pipe dream, after all.
Whether you wish to maintain a remote work model even beyond the health crisis, there's a lot to learn regarding the world of remote IT work.
How can IT Support your Remote Workforce?
When you think of traditional IT functions, it's natural to picture an in-office setting. But thanks to current technological advancements, you can successfully handle IT functions, communicate with colleagues, and manage a team without being in the same building, city or even country. So instead of going to work every day, you can handle your tasks remotely from any location provided you have a suitable device and internet connection.
Some employees work remotely full time, completing their weekly 40 hours at home, in a coffee shop, or a co-working space, while other companies let their staff operate remotely for several days a week. Finally, some freelancers are full-time remote workers simply because they call the shots on their own business.
And all of these scenarios can be powered securely with managed IT services.
What's the Current State of Remote IT Workforces?
The following trends play a substantial role in how remote IT workforce look like:
Hybrid work models are gaining traction
An onsite and remote work combination is becoming the norm. Many employees find commuting to be tough, and at the same time, others prefer their traditional spaces citing better face-to-face solves and peer interactions. The result is many organizations opting for the hybrid model.
Conference calls are reducing
While companies are spending a significant amount of their remote work budgets on collaborative conference calls solutions, the intrusive nature of this form of communication continues to take shape as remote workers get used to the new work setup. Trying to compensate for the limited human interaction using this avenue can lower your overall productivity. Instead, companies are reducing these calls and focusing on the work at hand.
The rise of asynchronous communication
Companies that optimize their remote work setups are reaping from asynchronous communication. This approach lets team members work collaboratively and control their workflow better across different time zones. Well-planned communication reduces stress and enhances time-zone equality.
Growing Popularity of Cloud-Based HR Technology
As organizations strive to achieve a seamless remote work experience where employees are engaged and productive, more and more are adopting cloud-based human resource technology. Notably, about 90% of staff agree that remote work adds to their morale, so it's essential to choose HR technology to meet their requirements.
Improved cybersecurity
Cybersecurity is becoming a more significant concern for organizations. The Future of Secure Remote Work Report by Cisco notes that 82 percent of employers feel that cybersecurity now requires more attention than before the pandemic. Companies are more concerned about remote data access and security, making new investments in IT cybersecurity.
More Flexible Work Times
As companies deploy remote IT models, the work schedule has stayed the same. This has been restrictive, and most employees have been forced to juggle work and personal life. To remove the strain, savvy organizations offer flexibility for their staff, provided they get the job done.
Growing demand for re-skilling
The migration to digital workspaces has widened skill gaps, and increased automation has enabled the need for kill-upping and retraining. According to a Gartner report, only 16 percent of recruits are adequately skilled for the current positions. The most demanded skills include machine learning, artificial intelligence, cybersecurity, cloud computing, UX design, and healthcare IT.
The Primary Challenges Facing Remote Workforces
Despite its efficiency and productivity, remote IT work setups also come with challenges. Here are the most common hurdles and their possible solutions:
Communication Challenges
Nowadays, colleagues don't pop their heads in each other's workspaces for clarifications, and meetings don't go beyond Zoom calls. Such organic conversations lead to breakthrough ideas and excellent solutions. However, meaningful interaction, communication, and collaboration are pressing problems in remote work.
The best solution is to limit any communication that doesn't happen in real-time and encourage calls for collegiality.
Less Happy Staff
Since the onset of the pandemic, 42 percent of staff feel less content with their lives. Remote work changed personal lives, and most employees agree that the new model leaves them:
Feeling alone

Preparing for work for longer

Spending less time with friends and family

Struggling with mental health issues
The solution to this challenge is to encourage team leaders to talk to members regarding their most significant challenges and alleviate them.
Unsecured Networks and Endpoints
For most companies, the transition to remote models has been fast. This has created numerous cybersecurity loopholes that leave established corporate entities and startups vulnerable to attacks like ransomware and phishing. Preventing cyberattacks is even more daunting when distributed workers are accessing company networks through potentially unsecured network connections.
A more significant number of workers beyond the standard perimeter causes more pressure on IT security. A managed IT security agency can be the solution to secure company endpoints and networks.
It's Harder to Manage Projects
Arguably the greatest remote work challenge, companies are experiencing difficulties managing projects with teams spread across various locations. Lack of physical presence makes it hard to communicate and keep track of individual tasks, especially for large groups and complex projects.
You can easily avoid this challenge by acquiring the right project management software. This solution can effectively assign tasks and track progress.
Collaboration Challenges
Another leading remote work hurdle is the challenge of collaborating from different locations. Typically, members can interact with items, projects, documents, and each other without limitations. But this is hard with workers spread in vast places.
Fortunately, you can remedy this challenge by leveraging effective communication channels and choosing from countless collaboration tools to break down these barriers.
Let A Specialized IT Team Support Your Remote Work Efforts
Remote IT workforces reached a critical inflection project during the massive digital migration that characterized the COVID-19 era. Despite the numerous hurdles that come with it, companies have received this difficult switch positively. Savvy entrepreneurs are now partnering with vast specialized IT teams and adopting advanced technologies for a smooth transition.
A reliable managed IT service can be your best shot to achieve an effective and productive remote IT workforce. Such a partnership offers the following benefits to your organization:
Enhanced IT security in an era marred with cunning cybercriminals and advanced cybersecurity threats.

Compliance with relevant regulations and requirements

Enhanced communication and collaboration

IT support around the clock, 365 days annually, including during weekends and holidays.

Faster access to data and company network to improve flexibility
Ripple, the trusted managed IT company, offers Humans First® Managed IT services your remote team will love to work with. This strategic, friendly, and helpful tool can help you get the most from your strategy and achieve a collaborative and productive team.
Schedule a free zoom consultation with us or take your time and learn how we can improve your company.
Don't Fall Behind!
Get the latest work-from-home and Humans First® IT tips straight to your inbox.