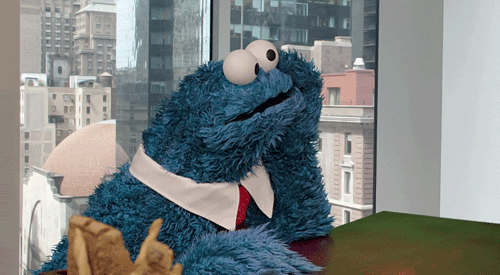 So you're ready to move to a new office?
You've nabbed the perfect location, scheduled a moving company (and their moving checklist), notified your staff and customers, and now there's just one thing left to do…organize your IT relocation.
Sound overwhelming? It doesn't have to be!
Whether your IT department consists of one person, or you have a Managed IT Provider who will do the majority of the work for you, it's essential that you plan each detail of your office move precisely and far enough in advance. Keep in mind that many carriers require long lead times for installation, so planning your IT relocation is not something you want to leave until the last minute.
Following this checklist will help you arrange and supervise your office move securely, effectively, and without interruptions in your services. This will save you time and money, as well as keep your staff and customers happy.
Your IT checklist: 8 things you should know
1. Plan your IT relocation well in advance. In the months leading up to the move, you'll want to ensure the following tasks occur:
Schedule a site visit with IT at the new office location to review network cabling requirements.
At least 2 months before the move: Contact all carriers, ISPs (internet service providers), and technology vendors and inform them of your move date.
2. Evaluate your equipment. If your network infrastructure is aging, the office move is a good time to update your equipment. If you plan accordingly, you could even have your network up and running in the new space before moving day arrives. Here are a few steps you should follow while reviewing your equipment:
Inventory all equipment to determine whether it still meets your needs and will be suitable in the new location.
List any equipment that needs upgrading or replacing and order any necessary equipment.
Return any leased IT and phone equipment that is no longer needed.
Properly dispose of old or broken equipment.
Evaluate server room requirements.
3. Assess your communications requirements. The new office might not have the installed cabling and infrastructure that your business requires. Ask yourself these questions in order to discover what you need and if anything needs to be added to the existing office:
How many phone lines?
For cabling, how many Cat 5 cables? Similarly, how many Cat 6 cables?
Do I know how many power outlets there are?
4. Prepare your site visit checklist. Once you've assessed your communications requirements, you'll know what to keep track of during your site visit. A thorough site visit is essential in planning for a successful move. You should plan on having your IT provider join you, as well as a certified cabling company (like Bonwired or Cole AV) so you can verify that everything works and decide if/where you'd like to add more drops. During the site visit, make sure to cover these steps:
Review configuration plan of the new office with your IT provider.
Ensure the ideal locations for workstations, power jacks, and network cabling points are found.
Decide prime location(s) for printers, scanners, routers, etc.
Confirm whether the minimum requirements for the server room will be met (electrical, cooling, dimensions, and security).
Download our printable moving checklist here to help make the process easier!
5. Consider your telecommunication options. New telecom offerings are constantly becoming available, so make sure you shop around for the right phone system and service contract. Consider what kind of growth or expansion you expect in the next 3-5 years; this will help determine whether you should consider a new business phone system for your new office location.
Review line capacity to determine whether you need to order new phone lines.
Set up call forwarding if you're changing your phone number.
Establish and order the type of internet access required for the new location.
Consider what kind of phone system is best for the new office (VoIP, PBX, etc.).
6. Protect your data. It's critical to be prepared for worst-case scenarios at all times, but most importantly during an office relocation. Just think what would happen to your data if something went wrong during the move (like the moving truck is involved in an accident and your equipment is damaged). Complete the following tasks to protect your data during your move:
Make several backup copies of all company data systems including firewalls and servers, store copies where they will not be affected by the move.
Ensure full recovery is possible so that, if something does go wrong, you'll still be able to access all your company's important data.
7. Prepare for Move Day. Transporting your office's technology equipment is not as easy as you may think. It requires special handling, expertise, and transit protection. Therefore, it's strongly recommended you allow IT and your telecom solution provider to complete the actual moving portion for you. If you're planning on using the same moving company for every aspect of the office move, make sure they're able to move electronic equipment appropriately. In preparing for Move Day, make sure you've done the following:
Transport copies of your data backup to the new location separate from the main system and each other.
Verify all wiring and data cables are labeled correctly and to which piece of equipment it belongs.
Compose a contact list of everyone involved in the move.
If needed, assist with the disconnection of equipment at the old office and instruct staff on how to shut down all equipment properly before leaving on the final day before the move.
8. Test your new office's network. It's a good idea to have your IT and telecom solution provider in the office with you on Day One in order to help staff with any questions or network connectivity issues. After all stages of the move are completed, you'll want to do a walkthrough with your IT provider and check the following:
Verify all cabling, equipment, and phones are in the right place.
Check all individual telephone numbers and their locations.
Test to see whether the call forwarding from the old number is working and being forwarded to the correct phone.
Test all features of the phone system.
Start all servers and test network capability and data migration.
Check incoming and outgoing emails.
Check website, intranet, and extranet.
Test each network connection.
Enjoy your new office!
Ask for feedback from staff soon after the move in order to discover whether they feel the communication infrastructure can be improved at all. Your technology equipment is the driving force of your company; if your phones aren't ringing and your systems aren't working in your new office, then your business won't be able to function.
Getting the IT aspect of your office move wrong can result in delays and downtime, which can have terrible operational and financial consequences for your business. The guidelines mentioned here will help you plan for a successful and low-risk move. Then you can kick back and enjoy the new digs!
Prepare for success with our downloadable checklist:
Want more tips?
If you want to learn more about IT and how it can help your new office, reach out to our team for a 30-minute consult!

Don't Fall Behind!
Get the latest work-from-home and Humans First® IT tips straight to your inbox.