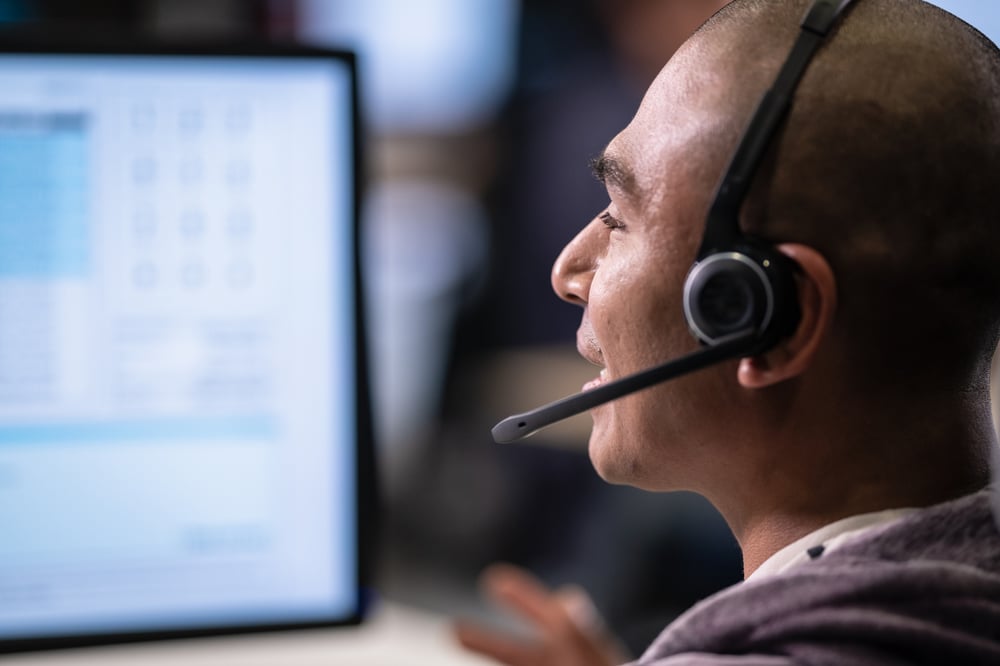 Today, most individuals know something about Information Technology (IT) since it is no longer just those tech professionals who fix computer issues. Technology continues to encompass more and more of our daily lives. For that reason, its meaning has evolved with time, and it incorporates both IT support and IT operations.
Keeping your business systems and networks secure while ensuring that they are running efficiently and effectively is critical. In that case, you cannot afford to overlook the importance of IT support and IT operations. Here is a detailed breakdown to help you understand the difference between the two critical components of managed IT solutions.
What's Involved with IT Support?
Lately, remote operations have become an important part of the operations of most organizations so employees can access their office systems anytime from any location. However, you could experience challenges when trying to connect to company systems remotely.
To avoid unnecessary delays or prevent such situations from escalating, you need to call someone who can address underlying issues. That is where IT support comes in handy. IT support refers to the assistance that firms and individuals access from IT experts. These professionals have the knowledge, expertise, as well as experience to handle issues regarding technology-related devices.
IT support does go beyond offering assistance within the business environment and incorporates IT equipment setup, installation, as well as configuration.
Download this handy checklist to guide you as you make the decision of which MSP works best for your company.
Why Organizations Require IT Support
Besides addressing questions and fixing problems, IT support involves guarding against cyberattacks and optimizing network performance as well. That means that firms can adopt best practices for securing their digital assets. Realizing the full potential of their network will also be possible through IT support. IT services vendors can set up, install, configure, as well as maintain network equipment.
That, in turn, allows them to proactively monitor the performance of such equipment to eliminate the downtime resulting from equipment failure. Companies also benefit from IT support through disaster recovery and backup site plans when the unexpected sets in.
Responsibilities of IT Support Technicians
Multiple specialties are a necessity for supporting company networks. Technical support specialists have such expertise because they can analyze, evaluate, as well as troubleshoot network issues. So, IT technicians play the critical role of backing up digital assets and maintaining a company's network. That is possible since the responsibilities of IT support technicians include:
Establishing relationships with end-users.
Making inquiries to diagnose IT problems.
Managing open customer requests.
Recommending problem-solving steps.
Adding users to a system and ensuring credentialing.
Training users how to use a particular technology.
Supporting various applications.
Installing and configuring network components.
Troubleshooting system and network issues.
Monitoring and maintaining computer networks and systems.
On the other hand, IT support follows a tiered system. So, the higher the level, the more expertise is needed. Below are the different levels of IT support.
Level 1 Technical Support
Tier 1 support is the first level of support you access from IT support personnel with the least experience. Such individuals collect customer requests and data, respond to emails and messages, as well as create tickets for level 2 support.
Level 2 Technical Support
The queries from tier 1 support are handled by level 2 personnel. These experts focus on in-depth troubleshooting and backend analysis after reviewing the work order from a level 1 specialist. If a solution is not available after communicating to the user, the query moves to tier 3 support.
Level 3 Technical Support
Subject Matter Experts (SMEs) come in at this level. That will include specialists like developers, architects, as well as engineers. Such personnel possess a high level of company and product information and offer solutions for multiple technical issues.
It is worth mentioning that tier 4 support is also available, though it exists outside an entity.
Level 4 Technical Support
Level 4 support includes contracted support for products from other manufacturers. That may consist of support for machine maintenance, printers, software, computers, as well as other outsourced software and hardware.
Have questions? We have answers...

The Importance of Outsourcing IT Support
It can be challenging to find qualified individuals to manage an in-house IT department. Supporting such a unit with your enterprise is quite expensive. You also need to understand that hiring a qualified IT support technician can blow your company's budget through the roof. Cybersecurity threats are also a grave concern for most organizations, and they keep growing.
Additionally, as more workers move from a secure office network to a remote location without sufficient security protocols in place, hackers will always try to exploit. As a result, you may experience downtime on various occasions, which will affect your operations in various ways. The solution is outsourcing IT support services.
That way, you will protect your digital assets from online attackers while accessing the services of experienced IT support experts, which will prevent/reduce downtime.
IT Operations
The overarching term that refers to the processes and services that a firm's IT department administers is IT operations. That includes administrative procedures with support for software and hardware. Note that IT operations support both internal and external clients. An IT operations team has various responsibilities.
These include confirming that the end product meets the needs and expectations of customers, tech management, infrastructure management, as well as quality assurance. Additionally, various companies define IT operations differently. That is the case since the term can also refer to the department that manages IT operations and the collection of processes, services, and standardized procedures of such a unit.
Responsibilities of IT Operations
The way an entity manages its hardware and software is defined by IT operations. This will also offer mobile contracting, network administrations, help desks, as well as device management solutions. Note that both IT operations analytics (ITOA) and IT operations management (ITOM) are specific roles within IT operations.

These roles allow an enterprise to refine how IT approaches services, deployment, and support and ensure quality, consistency, as well as service reliability.
The Necessity of IT Operations
An organization with weak IT operational processes can undermine the quality of IT services and other business processes. So a firm's IT operations should prioritize improving business requirements while maintaining the operational stability of the enterprise. Remember that adapting to shifting customer requirements is also a necessity.
Strong IT operations can help you achieve that by allowing you to adjust your business process accordingly. Adapting to modern technology trends is paramount as well. Failure to do so means that an IT department will be risking falling behind its competition. Modernizing IT operations can help an organization increase its efficiency and agility, and it also reduces operational expenses.
The Importance of Embracing IT Operations Trends
In most organizations, delaying the digital transformation of IT operations is not an option. In that case, CIOs that embrace digital transformation and adapt to current trends experience an improvement in their IT operations. That will include;
An improvement in productivity and profitability.
A decline in IT complexity.
Maximized efficiency.
Enhanced visibility across the entire IT infrastructure.
Ability to make preemptive and immediate corrective actions to reduce risk.
IT Operations Processes
Technical Management
Delivering technical service and expertise to improve the maintenance of the IT infrastructure is the goal of the technical management process.
Incident Management

First, understand that incidents refer to events that may disrupt operational processes since they are not part of normal operations. On the other hand, incident management refers to the control that companies must take over the lifecycle of every incident. Resolving issues and ensuring normal IT services resume within the shortest time possible is the objective behind the incident management process.
Facilities Management
All aspects involved with maintaining a firm's physical environment are tied to the facilities management process. That will include building access management, heating, power, cooling, as well as environmental monitoring. The goal is to ensure proper management and maintenance of the physical location of an organization's IT infrastructure.
Problem Management
Although related to incident management, problem management focuses on preventing the unexpected before it happens and minimizing the effects of inevitable incidents. The process involves analyzing incident reports and using data from other IT service management processes to detect significant trends and issues.
IT Operations Control
Monitoring and managing an entity's IT services and their underlying infrastructure is the goal of IT operations control. That includes daily routine tasks relating to the operation of applications and infrastructure components. The suggestion here is that IT operations control may include output management, backup and restore activities, job scheduling, as well as routine maintenance.
Access Management
The process of providing authorized users the rights to use a particular service while preventing unauthorized individuals from accessing the same is known as access management. Policies defined by the information security management system (ISMS) prevent unauthorized users from accessing a specific IT service.
Rights management and identity management are the other terms used to refer to access management.
IT has several moving parts. It is also safe to say that some of the most-loved products and software programs may not be available without IT. So, whether you are a novice or you consider yourself tech-savvy in the realm of technology, the chances are that you can hardly go a day without using some element of IT today.
Simplify the process of choosing the right MSP for you by downloading our printable checklist:
You cannot ignore the importance of IT support and IT operations because, despite their differences, they are an indispensable part of the IT environment. Turning to a Managed IT Service can help. Learn more about our IT support and IT operations approach by booking a 30-minute consultation with our team.
Don't Fall Behind!
Get the latest work-from-home and Humans First® IT tips straight to your inbox.