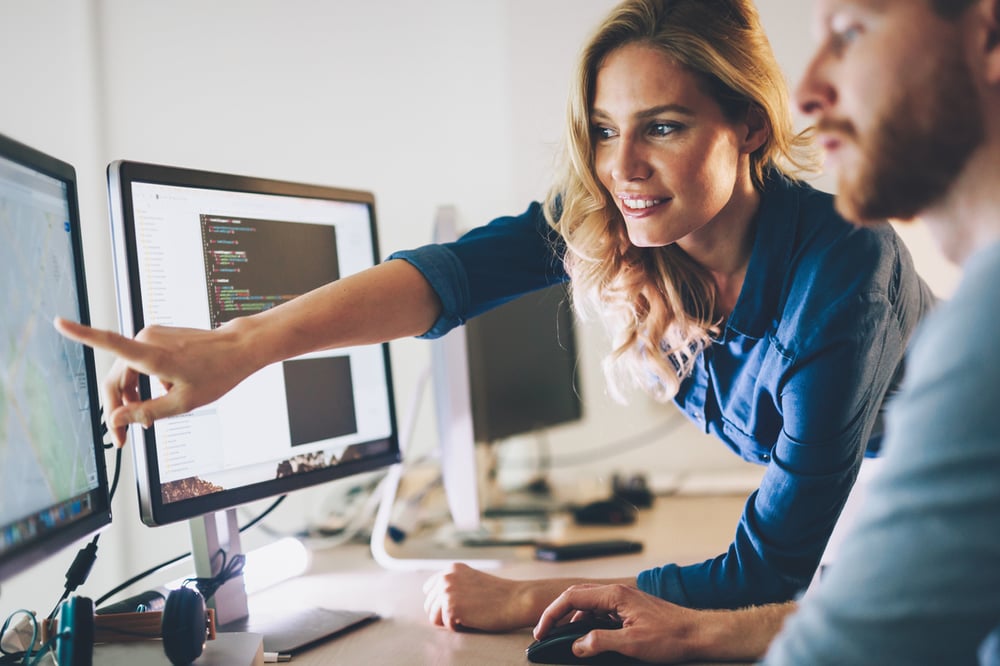 Managed IT service providers are a cost-effective solution to your company's IT needs. A MSP is an important asset to your business, so finding the right partner carries a lot of weight. You'll be giving them access to your servers and sensitive data, so you need to be sure that they are reliable and trustworthy.
The goal isn't to hire professionals who will fix what's broken in your system; it's to get proactive experts that will protect your business from potential threats.
Here's our list of the top questions you should ask managed service providers to ensure you have an effective, long-lasting partner.
1. Can You Provide Us With a Brief Overview of Your Company?
Start by asking the basic questions about their company; when they launched, mission & vision, goals, etc. Sometimes it's not about the services they offer, but about whether their company culture and values are right for your company.
Don't forget to ask about their facilities and number of employees, as this will help you gauge whether they can handle your system.
For instance, if the provider only has one employee for each department and they are suddenly unavailable, it may result in disrupting services. On the other hand, if they have needlessly luxurious systems, you may end up being overcharged. These are all important things to keep in mind.
2. Who Are Your Current Customers?
The best types of recommendations are those from people they have previously or are currently working with. Ask the provider to provide you with a list of their current customers and request to speak to some of them. If they don't have clients they can share with you, that should be your first red flag.
If you're able to speak to their current clients, ask questions such as;
How satisfied are you with their services?
How responsive are they?
How does the MSP handle system disruptions?
Would you recommend them to our company?
You should also check the portfolio and customer testimonial section on their website.
3. What Are Your Competencies and What's Outside Your Scope?
You should go for a managed service provider that is transparent and straightforward with you. It's important that you know what they can and can't do, especially if you're paying a flat rate or all-inclusive fee. If they're outsourcing, you need to know who they'll be partnering up with. This way, you can also vet them.
Don't forget to ask for their certifications, as this will give you insights into their technical abilities and core strengths.


You should also look into their team.
What are their experience levels? Is the team small but full of experts or do they have a large team that's mainly sales reps and customer support? This should let you know whether they value customer retention or are all about acquiring new customers.
4. How Do You Respond to Security Events and Business Disruptions?
If your business experiences a security breach, you need to be sure that your MSP will take action immediately. They should also be able to effectively handle any crises that arise. Keep in mind that if the breach affects your customers too, your reputation will be at stake.
Pay close attention to how they answer this question and look out for replies that touch on;
Their ability to monitor potential threats and equip your business with cybersecurity defenses.
The timeframe they'll take to spring into action if a breach occurs.
How they'll ensure your operations resume even as they handle the event.
Their intention of creating policies and plans that will enhance business security.
5. How Will You Keep Us in the Loop About Our IT Systems
Yes, you'll be entrusting the managed service provider with your digital infrastructure, but you can't afford to be disconnected from what's going on behind the scenes. Make it clear that you expect to be included in their operations when it comes to your security. Iron out the tiny details in advance!
The most common communication practices include;
Regular reports: they should provide updated & consolidated information and should be provided biweekly, monthly, or on a per-event basis.
Meetings: these are time intensive and should only be held when it's really necessary or once per month for the provider to give you updates on the past month and their plan for the next one.
Admin portals: they are highly convenient because you're able to monitor what's happening in your systems. Most portals often come with user management controls which is a huge plus.
If the MSP doesn't have set communication protocols in place, then you should consider other alternatives.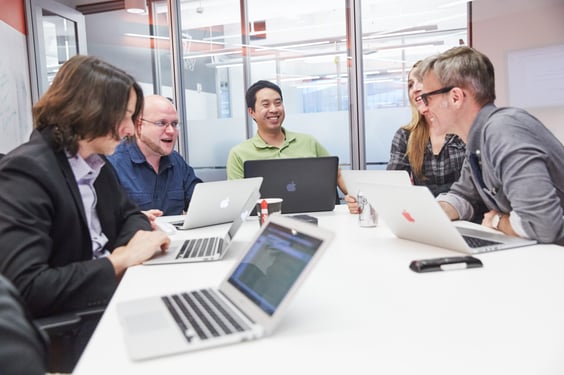 6. What's Your Disaster Recovery Plan?
This is not about how they'll help your company get back on track but about their business continuity plan. If they were to experience a crisis, your company would also be impacted, so you need to be sure that they'll handle all disruptions swiftly.
You should also ask about how often they upgrade their infrastructure and whether it will impact your operations. If they have regular upgrades, they should let you know well in advance and provide an alternative solution to reduce your operational downtime. Alternatively, they should perform their upgrades after normal business hours.
7. Which Services Are Included in My Contract?
Find out the scope of your contract. Does it include server upgrades, software patching, hardware installation, ISP issues, and network monitoring? If we need extra services, how much would we have to pay?
Make sure they provide you with an itemized list of the services covered in your contract. If possible, they should walk you through what each service entails. This way, you'll identify the gaps in their service provision or support and plan in advance for services that require you to pay extra.
IT services are diverse, so it's vital that the MSP you choose offers most of them. This will ensure that you get most of the services under one roof, reducing your overhead costs.
8. How Will You Improve My Company's IT Efficiency?
Business expansion is an integral part of any company, and you need a provider that can scale up to meet your growing needs. For instance, at some point, you'll hire more employees or serve more users. Will their facilities be able to support this growth, and how many more costs will you incur for the added services?
You should also go for a proactive company that can protect your company from threats before they happen. If all the MSP does is provide solutions once security events occur, then they aren't the right fit for you.
The managed service provider should demonstrate their knowledge of the latest technologies. Cybersecurity threats are on the rise, and malicious hackers are using more sophisticated tools. In fact, in the first half of 2020 alone, more than 36 billion records were exposed due to security breaches.
An MSP that can anticipate security events will ensure you experience fewer downtimes and are well protected.
9. What's the Coverage of Your Help Desk Solutions?
Help desk solutions are a critical element of managed IT solutions. They provide your customers with a central source of information where they can call for support, ask company-related questions, raise complaints, etc. This improves customer relationships, ultimately strengthening your brand image and reputation.
We advise that you go for a U.S based company for ease of communication and the ability to monitor their service provision. If the help desk solutions are based outside the country, make sure they are in a relatively safe area that's not prone to natural disasters and that their operating hours coincide with those of your company.
It's important that you go for a company with 24/7 help desk services. Think of a situation where your systems go down on a busy holiday. If the help desk is unavailable, you'll make huge losses.
10. What's Your Offboarding Process?
This is one of the most underrated but important questions. At some point, your business may need a change, either because the MSP is not fulfilling their contract terms or are unable to scale up to meet your company's needs. When this happens, they should be able to offer you a clean exit strategy.
Get the Right Managed Services Provider for Your Company
When it comes to managed IT services, you need to take a very methodical approach before making your final decision. The provider you choose should be highly experienced, proactive, and transparent about their operations.
They should also have a clear course of action for their company & yours and should have the necessary facilities and resources to handle your IT needs. Avoid asking them generic questions like "what sets you apart from other providers?" Chances are, they'll also have a generic answer ready to go.
The main point of this exercise is to get deeper insights into how they operate and their suitability for your company.
Are you looking for a reliable managed services provider? We're here for you! Contact our Managed IT experts today to schedule your FREE consultation.
Don't Fall Behind!
Get the latest work-from-home and Humans First® IT tips straight to your inbox.