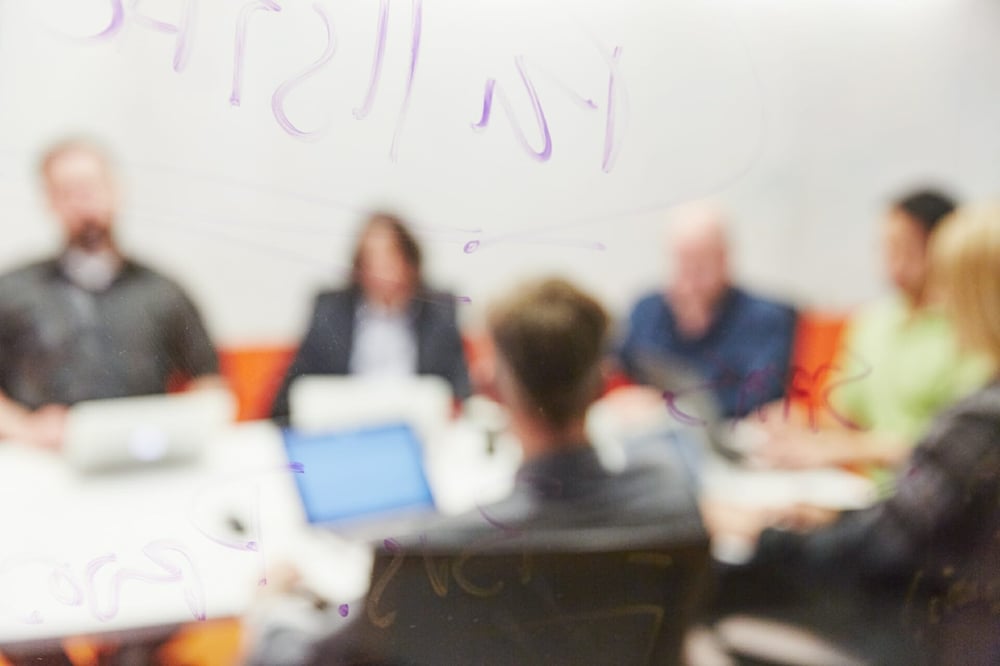 It's a big challenge to manage contacts.
You're not alone and here's where most start:
Stacks of sticky notes
A large time consuming spreadsheet
Multiple people doing the same work with no collaboration
Sad face
Why is it so hard?! Contacts could be colleagues, business partners, leads, vendors, or just folks that you speak to on a regular basis. Most start with pen and paper and evolve into some type of spreadsheet. This is ok if it's just you. But what about your team? What if someone else is managing your contacts? What if you're mobile and you'd like to have granular contact information at your fingertips?
Keeping track of that birthday, phone number, address, dogcat, spouse, T-shirt size, allergies, lead interest, favorite balloon animal… see?! Managing all of that information and making it more tangible than keeping it all on a gigantic spreadsheet is where I'd like to start.
There are two critical pieces that must be known before we go any further.
Every contact has a life cycle. The value of tracking and automating that life cycle is why you need a CRM.
Every CRM starts as a blank canvas (if you're looking to download a tool and expect magic, sorry.)
Now let's consider what you likely need (based off of what we've heard from our clients).
A centralized contact database for ALL of your contacts
Monitor email communications
Add customizable fields or tags so you can quickly search, export, and bundle them into relevant buckets
Track sales opportunities – wouldn't that be nice?!
So what isn't a CRM?
It's NOT magic. At the start, it's no different than opening up a blank spreadsheet. It's an empty canvas. It's completely up to you to fill it with all the contact goodness that you desire to search for, measure, and evolve.
But…
IT IS MAGIC once a client life cycle has a refined process surrounding it.
Here's an example lifecycle:
Identify: Huzzah! A lead has been identified. Someone read something you wrote, filled out a form, gave you a business card, or called in. In short, someone raised their hand and said, "Let's talk." They might only be interested in knowing what you do and haven't put much thought (if any) into if what you do is something of interest and, perhaps, a need.
Nurture: Psst! Here's where the CRM comes in. From this point, you need to capture as much information about the lead as possible. In most cases, First Name, Last Name, Email, Phone, and Company (and maybe Title) are the bare minimum to get started. However, what are they interested in? How did they find you? Where are they in the buying process? What did you promise to do for them? When should you plan your next conversation? What did you talk about last time? The list goes on… This is precisely what the CRM can do and where a spreadsheet falls short (or flat on its face).
Convert: After all that work was put in to evolve the relationship, the lead reaches a point where it becomes an opportunity. You're ready to build out a proposal and send it off for signature.
Support: Once the contact becomes a client, your CRM can assist in continuing to nurture the relationship. Maybe there's an upsell opportunity or perhaps the client can make a referral!
More About the Contact Life Cycle
Let's look at what a prospective client calling in looks like without a CRM:

What's lacking is accountability for who should take down the information, what information is required, and where it should be directed. Without a clear process for lead management, there's a good chance that money is getting thrown away.
Now let's look at what a prospective client calling in looks like with a CRM:
This is an example of the beginnings of a lead generation process. In particular, the identify, qualify, and deliver stages are pretty universal to lead flow framework.
So let's continue to breakdown the must have's in a CRM:
1. Centralized Contact Database

This is the biggest ask – and what we've been mostly talking about so far. In short, you want a single source of truth for all of your contacts. That's it. But it's what you can do with that information in a CRM that makes it so appealing and better than a spreadsheet.

One example is a tool we recommend for many organizations looking to go from a spreadsheet to a CRM is Insightly.

Here's how Insightly helps you manage the opportunity that's associated with the contact!


Again, this is just an example. Insightly is great if you're looking to start with a simple and easy to use tool – especially if you're coming off of a spreadsheet. Some other tools to consider are…

Zoho CRM:

InfusionSoft:
2. Track Email Communications
Every tool mentioned above can do this. Tracking emails can happen inside the tool, through a plug-in within your mail client, or even a Bcc email address that will send a copy to the contact's info inside the CRM. For example, here's how Insightly works with G Suite:
There's even tools out there that can make the email tracking experience easier. For example, if you're using a tool like Salesforce, here's what Cirrus Insight can do:
3. Customizable Fields
This is where the magic comes in. Being able to bring order and process to your lists is really helpful. Imagine if you'll be in the New York City area attending an HR conference. Maybe you'd like to know if any of your contacts with HR titles are in the NYC area? Might be nice to offer a dinner or tickets to the same event – what if you have 300+ contacts that fit that description? Check out this Insightly video below. They give a great overview of how tagging and adding custom fields can help!
4. Ability to track Sales Opportunities

Although the core to a CRM is managing contacts, it's pretty safe to assume you're investing in the tool so you can make more money! It's ok. Money does help when you're running a business. Looking for some more feedback? One of our friends, The Marks Group are CRM experts.


Converting those leads into opportunities is the goal. But being able to later report back on the types of leads that convert to opportunities will help you strengthen and tweak your lead generation process. You want the right leads to be flowing in and the opportunities you've converted are a great measuring stick to get started.
Some nice to haves:
Integrated email marketing
Marketing & sales automation
Mobile access
Advanced sales pipeline reporting
Most CRMs will offer the features above. My only counsel is to look for an all-in-one solution. If you want to manage your contacts and follow a client lifecycle, get a CRM. If you want Project Management, get a Project Management tool. In fact, we'll likely talk about Project Management tools in the next blog!
Don't Fall Behind!
Get the latest work-from-home and Humans First® IT tips straight to your inbox.