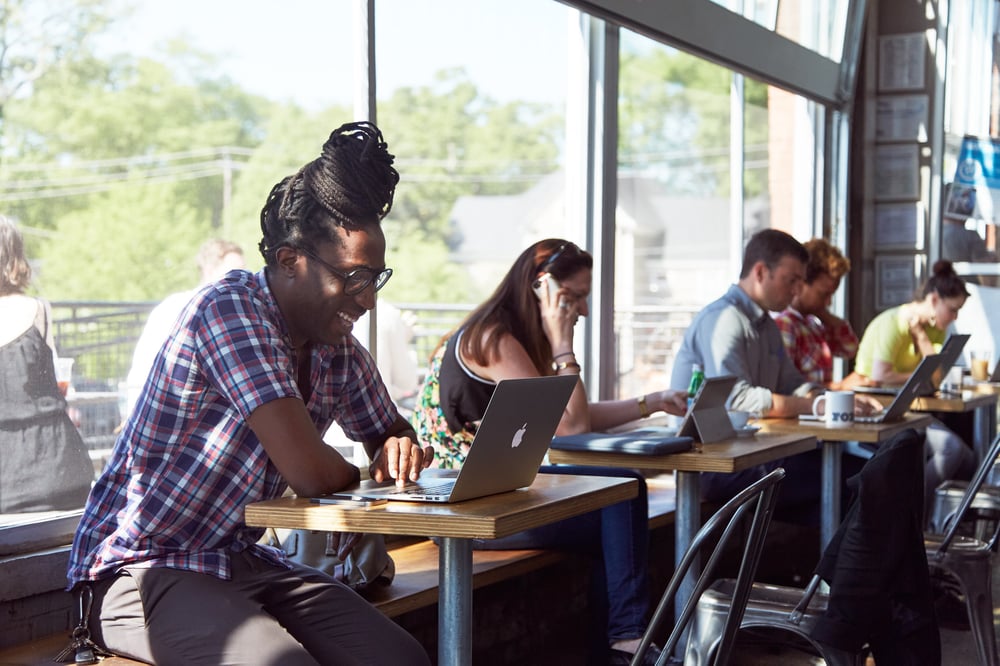 The growing need for IT-related expertise changes the way small and midsize businesses approach their day-to-day operations. Outsourcing IT tasks has gone from a convenient option to a necessity.

Did you know? By the end of 2023, the global managed IT services market is expected to reach $262.5 billion.

In the 21st century, any company's business process depends on a solid IT structure. However, supporting a large internal IT department can be taxing. That's why many business owners are considering partnering with a managed IT service company.

Whether you are already working with an MSP (Managed Service Provider) or considering such a collaboration, this article can help you understand what type of managed services to expect.

When working with a managed service partner, here are different types of managed services you can expect:
Managed Security
Almost 70% of business leaders believe that their cybersecurity risks are increasing. That's why one of the most demanded managed service types is security. It can be broken down into a few different areas:
Cloud Security
With the majority of businesses keeping their data and operations on the cloud, cloud security is close to the top of the list.
Protection from cyberattacks

Data loss prevention

Security assessment

Real-time web security

Communication security

Network security

Disaster recovery
While SaaS providers usually have robust security in place, it's still up to each company to set up its own measures.
Network Security
Network security is a set of measures designed to protect the integrity, confidentiality, and accessibility of your computer network and data stored in your software. It can include:
Setting up authentication control

Installing and updating firewall protection

Installing and maintaining antivirus and anti-malware software

Vulnerability scans

Intrusion prevention and detection

Content filtration
Managed network security involves installation, configuration, and ongoing management of tools that keep your network and data safe.
Email Security
More than 90% of cyberattacks begin with phishing emails. That's one of the top reasons why email security deserves special attention. Others involve identity theft and data loss to the competition.
Designing email security policy and procedures

Installing and maintaining anti-spam and anti-malware protection

Archiving old emails and materials

Setting up email authentication

Implementing encryption services
Managed email security services also involve teaching your staff how to maintain email safety and identify hazardous messages.
Other managed security services may include:
Vulnerability management

Physical and virtual server security

Patch management

Security perimeter design

IT configuration compliance

Data discovery and management

Backup solutions

Disaster recovery plans
The set of security services you choose depends on your current needs, the size of your company, and the nuances of your industry.
Helpdesk Security
One of the most popular managed IT services is a support service.
Technical support (printer doesn't work, a new PC needs to be set up)

Software support (an app isn't working, computer crashed)

Connectivity support (internet is down, a shared drive is inaccessible)

User device support
A simple technical issue can cause significant downtime. That's why a managed helpdesk is in high demand.
Many companies settle for the break-and-fix model when they only call specialists when something breaks down. But investing in a long-term MSP, you'll have preventive measures that keep issues from occurring in the first place.
Proactive IT Security
One of the main reasons why SMBs choose managed IT services is proactive support.
System monitoring — vigilant monitoring of all systems, networks, and hardware to identify areas for improvement.
Preventive security measures — preventing cyberattacks and on-site data leaks.
Future tech planning — researching and adding new technical solutions to your infrastructure
Consultation — providing expert opinions and consultation about your current tech and software stack.
Compliance — monitoring new legislature and ensuring IT-related compliance in your industry.
Strategic analysis — analyzing how well the proactive methods are working and adjusting them accordingly.
With a huge variety of innovations to monitor in each industry, it can be hard to pinpoint the one you need quickly. Meanwhile, a competitor with a larger IT team who adjusts quickly can steal market share. That's why proactive IT support is a must-have for a company of any size.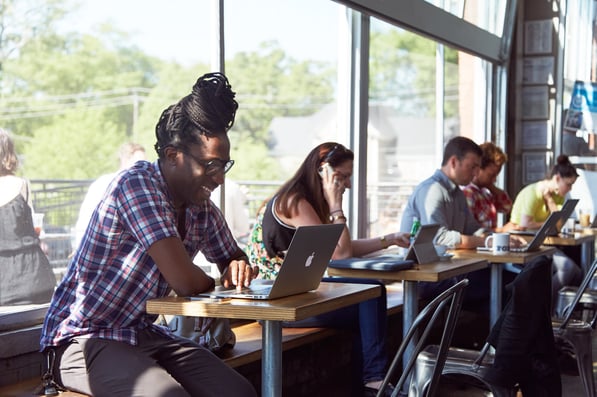 Infrastructure Management Services
Routine infrastructure management is a time-consuming yet highly important service many businesses may lack. This type of service includes:
Quick responses (often 24/7) to any IT-related issues
Proactive management of devices and networks
Monitoring service performance
Identifying network threats and responding to them quickly
Streamlining a company's day-to-day functions by offering new IT-related solutions
Dealing with network and connectivity issues.
Monitoring and maintaining mobile devices.
Providing employees with access to what they need to stay productive
Ensuring network and telecommunication connectivity
Ensuring IoT device security
Managing software and hardware assets
The key goal of infrastructure management services is to minimize downtime and keep your company as productive as possible.
Software Development Services
Some MSPs offer software development services. If you are planning to design an app for your company, a managed service provider, who knows all ins and outs of your business, could be a great candidate (or might know of a great partner in that space).
Some software development services could include:
DevOps-as-a- service — providing your company highly skilled resources to help developers create high-quality solutions while reducing the delivery cycle.

DevOps consulting — a consultant can help your DevOps team work seamlessly together and achieve the desired results quickly.
MSPs can have a team of developers that either support your development process or handle it fully.
Cloud Migration Services
If you plan to move your operations to the cloud, you need vast support from cloud migration experts. This involves:
Cloud migration planning

Developing a cloud migration strategy (rehosting, replatforming, refactoring)

Collaborating with employees to minimize downtime

Migrating applications and data to the cloud

Maintaining cloud operation and mitigating problems
While experts are handling cloud migration, your in-house team can focus on their core tasks without worrying about downtime. Win-win.
IT Consulting Services
IT consultants help clients assess different technology strategies and implement them according to the company's needs. Managed IT service providers offer IT consulting services throughout their relationship with your company.
Enterprise resource planning services

Data analytics

Software management

System integration

Enterprise architecture
IT consulting can be a part of the proactive support or a standalone service that you may need on demand.
Tailored IT Support
Each company needs a customized approach to IT support. When you hire a managed IT service provider, you can get a set of services needed for your business at a certain time.
A reliable MSP will analyze your current situation and suggest services your company may need. Depending on the contract you sign, you can usually add or remove services whenever your situation changes.
Frequently Asked Questions about Types of Managed Services
Q: How much do managed IT services cost?
A: The cost of managed IT services depends on numerous factors including pricing plans, the set of services you choose, the need for 24/7 monitoring, and much more. Each provider chooses a suitable approach to pricing in order to cater to its clients. The majority of MSPs are willing to customize pricing plans for their clients.
Q: When I hire an MSP, what happens to my internal IT team?
A: A managed IT service provider doesn't need to replace your internal IT team. With expert assistance by their side, your employees can have extra time to focus on other important projects. If you have top-notch experts in your IT department, the MSP can take care of the tedious, manual, and time-consuming work to allow these specialists to do theirs.
Q: Is my company too small for managed IT?
A: Managed IT services are an excellent solution for companies of all sizes. In fact, small businesses tend to benefit from this collaboration the most. Supporting a large IT department is usually too expensive for SMBs. Meanwhile, MSPs have reasonable prices without overhead costs.
Q: Do MSPs offer 24/7 support?
A: According to Murphy's Law, a vast number of serious problems happen after business hours. Managed IT service providers offer 24/7 support on demand. You need to discuss this option and its costs when signing a contract.
Take Full Advantage of Managed Services with Ripple
Managed IT is a highly diverse yet critical set of services. From cybersecurity to software development, each company can find the support it needs.
Different MSPs can offer a collection of services with different price tags. It's imperative to analyze your business requirements to figure out which services you need today and may need in the future.
At Ripple, our focus is to support an efficient partnership that helps your company achieve its IT and business goals. Want to learn more about managed IT services we provide? Let's chat.
Don't Fall Behind!
Get the latest work-from-home and Humans First® IT tips straight to your inbox.