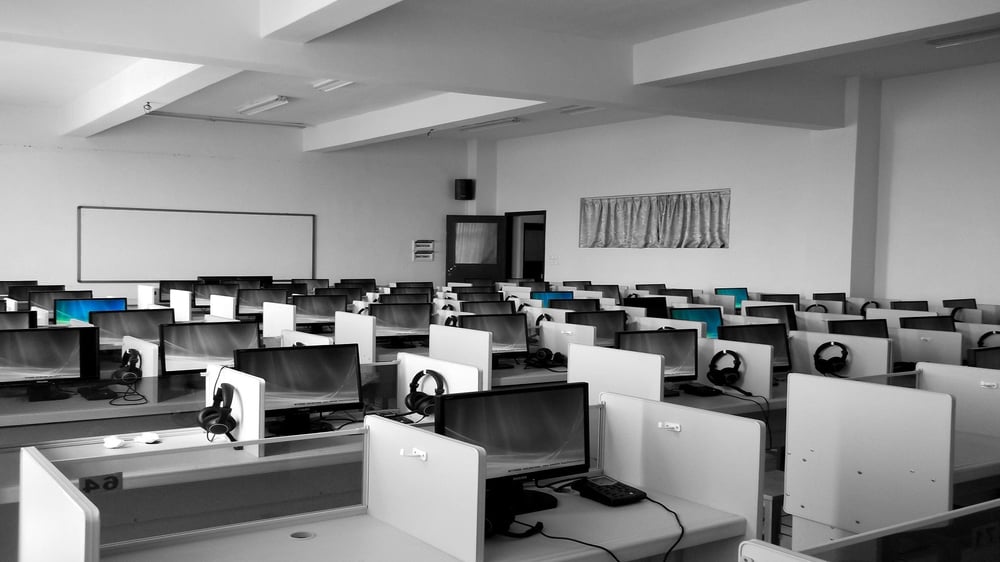 Having robust IT support capabilities at your organization is critical in order to ensure that your staff and customers are able to get the help they need in a timely manner. Yet, if you are trying to establish IT service management within your company, you may find yourself wondering whether you should call this department a "service desk" or a "help desk." Unfortunately, IT is full of complicated jargon, and the difference between these two terms may seem like semantics. However, the fact is that there is a significant difference between a service desk and a help desk, and if you use the wrong term, you may be overselling or underselling your services, capabilities, and IT support technology.
To help you better understand these terms and whether or not your company would be better served with a help desk or a service desk, keep reading to learn more about what these terms mean and how they differ.
What is a Help Desk?
Help desks first emerged in the 80s as organizations began to develop IT infrastructure and incorporate IT into their businesses. The primary role of the IT help desk was to maintain the functionality of the organization's IT infrastructure. A few of the most common functions of the IT help desk included ticket management, incident resolution, and fulfilling service requests from customers.
The IT help desk is generally seen as tactical, as its primary goal is to help resolve users' immediate needs and technical issues. The nature of a help desk is reactive, as help desk personnel respond to requests to fix problems as they arise. A few characteristics of an IT help desk include:
Help desks can act as a single point of contact (SPOC) for IT support.
They often use automated ticket tracking, routing, and email notification systems to keep track and prioritize service requests.
Help desks offer basic incident and service request management.
Help desks offer limited integration with other IT service management practices.
Help desks may offer basic self-service options to their end-users.
As you will see as you keep reading, help desks offer limited services compared to a service desk. For this reason, help desks are often more frequently used by smaller, less complex organizations with minimal reliance on IT. Help desks provide the incident management and request fulfillment solutions these companies need as they grow and develop. Alternatively, large, established companies looking to expand their IT capabilities can benefit from the more comprehensive solutions a service desk provides.
What is a Service Desk?
In contrast to a help desk, an IT service desk is more strategic and provides a wider range of IT solutions. Rather than focusing solely on reactionary problem-solving, a service desk looks at an organization's wider needs and tries to provide proactive solutions in addition to incident management. In addition to acting as a communications center where end users can find help for their IT service problems, service desks also include multiple additional IT service management activities not offered by a help desk.
This may include service request management, incident management, and knowledge management. Service desks may even provide metrics on a team and tool's effectiveness, helping to improve efficiency and productivity. While the solutions offered by a service desk can vary greatly from one organization to the next, they tend to offer a robust, service-focused IT service that is broader than the services offered by a help desk.
While a service desk has a help desk component, its overall goal is to be proactive in improving IT functionality and business processes. Rather than responding reactively to problems as a help desk would, a service desk constantly looks for opportunities to run all IT processes more efficiently. While a simple help desk may be enough for some smaller businesses, a mature organization with complex IT systems and integrations with third-party vendors, and that rely heavily on IT infrastructure, will most likely need a more complex IT service management system that includes a robust service desk.
Service Desk vs. Help Desk: What's The Difference?
Until about ten years ago, the terms "service desk" and "help desk" were often used interchangeably in IT, and many people are still unsure of the differences between them. However, these two services differ significantly in the solutions they offer. Generally speaking, the key difference between help desks and service desks is that the main focus of a help desk is to simply fix issues, while a service desk is meant to be more personal and provide a wider range of services to help customers and users.
Help desks as we know them were designed to focus more on fixing and troubleshooting IT issues. It is focused more on the technology than the needs of the end-user. Alternatively, the ITIL glossary defines a service desk as a single point of contact between service providers and users. The service desk is meant to manage incidents and service requests while also handling communication with users.
Service desks can then be seen as an evolution of the help desk based on the idea of managing IT as a service. In fact, while help desks are often limited to a single IT service management (ITSM) activity (usually incident management), service desks cover a wider range of activities including those traditionally offered by a help desk, and a help desk can actually be considered a subset of a service desk.
To better understand what sets a service desk apart from a help desk, take a look at a few additional key differences between the two:
At its core, a help desk is focused on the break-fix process (ITIL calls this incident management) including immediate fixes. Alternatively, a service desk not only assists with incident management, but they also help with service requests (such as requests for new laptops or support with employee onboarding) and requests for information ("how do I do x?"). Service desks then offer a wider, more comprehensive array of services including those provided by a help desk.
While a help desk is centered around the existing needs of the IT team, service desks are built for what the ITIL defines as the "service lifecycle," which consists of 28 processes. This is probably why the ITIL prefers to use the terms service desk, as it is all-encompassing of a comprehensive ITSM system.
When IT professionals talk about the differences between help desks and service desks, one of the biggest distinctions they point out is that help desks are tactical whereas service desks are strategic. While help desks focus on short-term problem-solving, and are reactionary in nature, service desks look at the overall strategic needs of a business and will create a plan to implement new service offerings and continually improve the organization's IT functions.
Ultimately, many companies use the terms help desk and service desk interchangeably, but they do represent different levels of support. While the help desk comes from an older concept of IT support that focuses primarily on ticket management and reactionary problem-solving, service desks are a more evolved concept that provides strategic IT services meant to improve IT functionality and solve problems before they arise.
The Bottom Line
Recent years have seen a shift in not only ITSM terminology, but also in the level of service provided by IT departments. While a simple help desk and a break-fix strategy may be enough for smaller companies, large, established organizations would likely benefit from an IT service desk that helps to push the company forward by continually providing proactive solutions.
Of course, if your company decides to go with the service desk approach, it is critical that you choose the right service desk software, as this will be the foundation of your ITSM. Considering that the service desk acts as an interface between your IT team and end-users, you will want to choose software that is easy to set up and use, enables collaboration, and adapts to your needs. This will help to ensure that your IT team is able to deliver excellent support and valuable innovation.
Yet, this may leave you with as many questions as you started with. For instance, how will a growing business know if a help desk or a service desk is right for them, and what tools should you use to ensure that you get the most out of your IT service management? For businesses struggling to answer these questions, it may be beneficial to seek outside support.
At Ripple, we know that finding the right IT solutions to meet your company's needs can be a daunting task, and you may not know where to start. This is why we offer 30-minute consult with our team to help organizations get the most out of their IT service management. Feel free to contact us today to book an appointment.
Don't Fall Behind!
Get the latest work-from-home and Humans First® IT tips straight to your inbox.