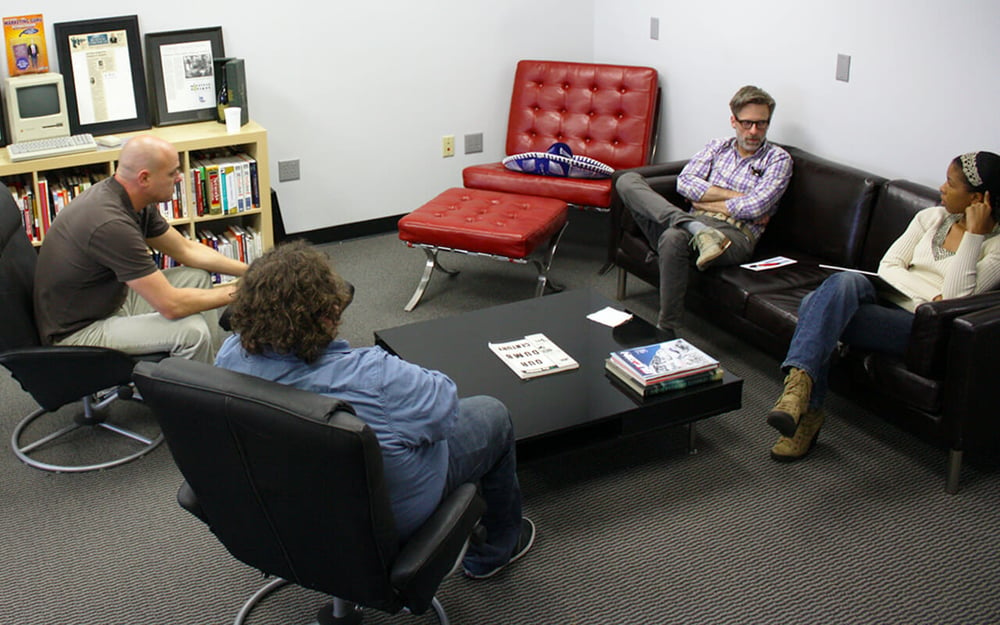 We've found that the best way to get work done is to assign small teams to a task and let them find the best solution. It's a philosophy that's helps us both solve IT issues and determine the next person we hire.
Building A Team of Experts

Oftentimes, companies want to hire the most well-rounded person in terms of skills and expertise. And sometimes that well-rounded person is perfect fit for the available position. But a lot of the time, a person who's "good" at this and "okay" at that isn't really the best person for the job.

What we've found through the building of small teams is that having experts in different concentrations work together can not only help to solve a problem faster than a jack-of-all-trades guy, but also improve the process for the next time a similar issue presents itself. When there's just one guy, or a group of guys with the same knowledge, the whole thing becomes about fixing what's broke and moving on. On the other hand, a team of individuals with a wide breadth of skills will not only fix the problem but will likely create a solution that will prevent future issues from popping up.
The Right Skills Not the Most Skills

The day we begin with a client they get assigned a team of IT professionals, each with a specific role and area of expertise. There's people for strategizing, for consulting, and for managing IT projects from start to finish. And that's in addition to the team of IT support experts who work together to solve the kinds of issues that can prevent people from getting their work done on a daily basis. Stuff like password resets, printer problems, etc.

If everyone had the exact same abilities, we wouldn't be as adept at solving problems and improving processes. One guy is just one guy. And a group of guys with the same skills isn't much better. But having a team of IT support experts with a host of different skill sets means that when a problem presents itself we can hit it from all sides. If one person doesn't have the solution, someone else will. Or they'll work together, applying knowledge from each of their areas of expertise. Either way, having a group of knowledgable people is a definite advantage.

That's why when we're looking for the next Rippler, a big part of it is finding someone who can add to the group. And that's not always the person with the most skills. But it's always the person with the right skills to compliment the other Ripplers on their team.
Groups Talk, Teams Communicate

With these small teams, communication between Ripplers and between clients is more open and certainly more friendly. Our clients know the first names of people on their IT team, and we know them. Too often, things can get muddled and confusing when there's a big group involved. But keeping teams small allows for better back-and-forth between the people working on the problem. No time is wasted trying to figure out who worked on what and when the will be completed. Everyone's on the same page in a small team.
So in a nutshell, we like small teams because we can better do our jobs within them. And as a managed IT service provider, that helps us help our clients get their jobs done. Go team.
Don't Fall Behind!
Get the latest work-from-home and Humans First® IT tips straight to your inbox.