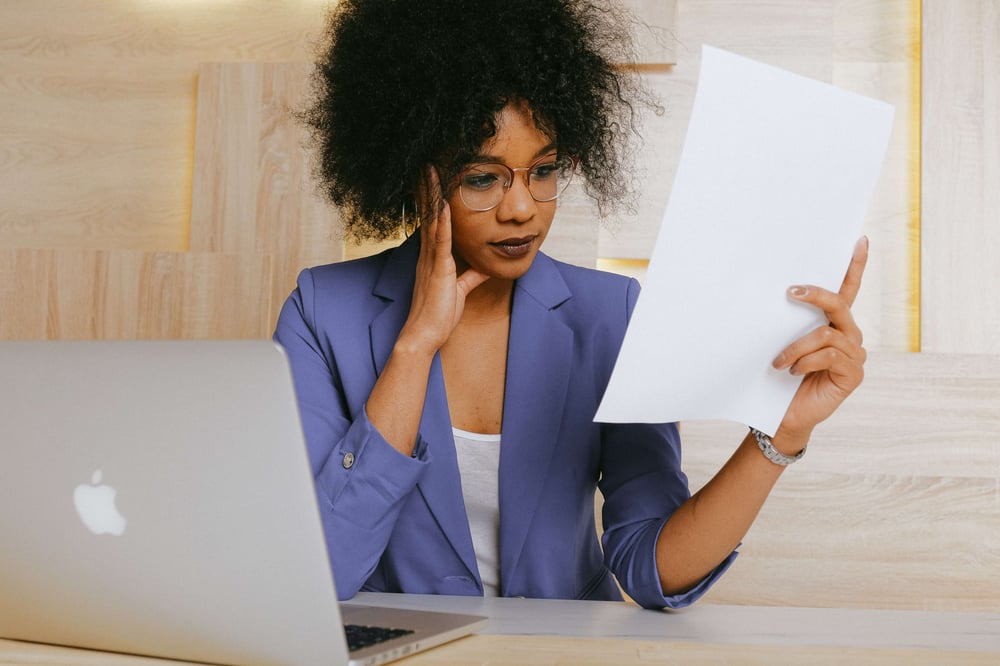 The new normal is here and the name of the game is "remote." As in, remote working, remote learning, remote meetings, etc. So now is the time to ensure you have a strategic IT plan in place.
We assume you have an IT strategic plan, but if not, please click here so you can put one together.
Otherwise, here are three initiatives you should be prioritizing or adding right now to make your remote employees more effective.
Finish that cloud migration
Ever since the cloud became a thing, many small and medium sized businesses were very diligent about moving over to cloud-based email. But for some reason, the excitement of moving to the cloud dissipated after that. Now most of these businesses are working with some sort of hybrid of being in the cloud and in the office. Most of the time the stragglers are file shares or specific line of business systems that were not cloud-ready.
Getting the file shares out of the office into the cloud is not hard but very time intensive. If you've been procrastinating on this, maybe it's time to just jump in and do it. The rewards for making the switch are well worth the effort.
Line of business applications can be a much larger undertaking. First and foremost, figure out if your current line of business platform is still serving your needs and those of your clients. If not, are other cloud ready platforms viable? If you land on keeping your existing non-cloud-ready line of business application, your best bet is to find a cloud infrastructure provider that can best duplicate your internal environment. Depending on the line of business application, either Microsoft Azure or Amazon Web Services are great options for deploying your line of business apps in the cloud.
Many vendors of these non-cloud-ready applications will be little help in your quest to get migrated so make sure you find a good IT partner that has experience with such migrations to help.

Why Migrate to The Cloud?
Once you get those straggling cloud migrations done there will be quite a few benefits including:
Ease of use

– An easy and more efficient user experience for your remote employees.

Time savings

– Optimized integration with other platforms like Teams or Slack.

Cost savings

– Eliminate the office! If that is not an option, reduced internal IT costs for things like licensing and hardware.

Better communication

– Access to more tools to improve employee productivity and client interactions.
Bottom line: migrating everything, not just email, to the cloud will give you a more secure and efficient experience for your remote workforce.
Modernize your security solutions
Remote employees challenge the old IT model. The one where you build a next-gen firewall around the office in order to protect the users. Most traditional remote work scenarios include solutions that require the user to launch a VPN or something similar to check in with a system in the office (i.e. Active Directory). These scenarios can lead to a potential hole in your security perimeter.
Security is part of any well-thought-out strategic IT plan, so you most likely already have a solution in place. You should review its effectiveness and the requirements on your users now that they are remote. If you can't confidently say everyone is covered and, more importantly, report on what security measures are in place for all of your remote employees, then it's time to revisit your options.
Your organization should not have to be concerned where your remote users are operating. A well-designed security solution should follow the user, whether he or she is working in a coffee shop, at home, in a park, or at the office. It should also enhance the user experience by ensuring that their experience is the same regardless of location.
Bottom line: a well-thought-out IT security strategy reduces stress for you and your team. This will help them to stay productive and focused when working from anywhere.
Educate Educate Educate
If you are not educating your users on how best to use the tools they have available to them, there is a 100% chance they will find another tool to solve their need. Picture this: a user needs to have a file link expire based on some criteria. He or she searches the Internet for a solution, and Dropbox comes up before OneDrive in their search results. Then your user downloads Dropbox, creates a free account, and unknowingly shares company information outside the organization.
This isn't a hypothetical situation – it actually happens to many organizations. Why? Users don't know about or understand the key features included in tools they already have. This leads them to ultimately using Internet searches as the source of education.
When it comes to tools, user education is going to happen whether you provide it or not, so better that you provide it. This is the reason education is such a strategic initiative. In addition, the educational instruction should take many forms to get the point across to all types of users.
Bottom line: An effective IT strategy for a remote workforce requires a thorough education on the tools available as well as the common workflows that your users engage in.
Taking it from plan to action
Cloud migrations, modern IT security, and user education can seem daunting when you start thinking about it. But a good strategic IT plan with an emphasis on user adoption can lead to quick wins.
This is where a forward-thinking IT partner can really help you enhance the experience for your remote employees. At Ripple we have been thinking about the remote work experience for more than a decade. The strategies and solutions we implement are built secure and easy to use so your users can stay focused on what they do best.

Don't Fall Behind!
Get the latest work-from-home and Humans First® IT tips straight to your inbox.