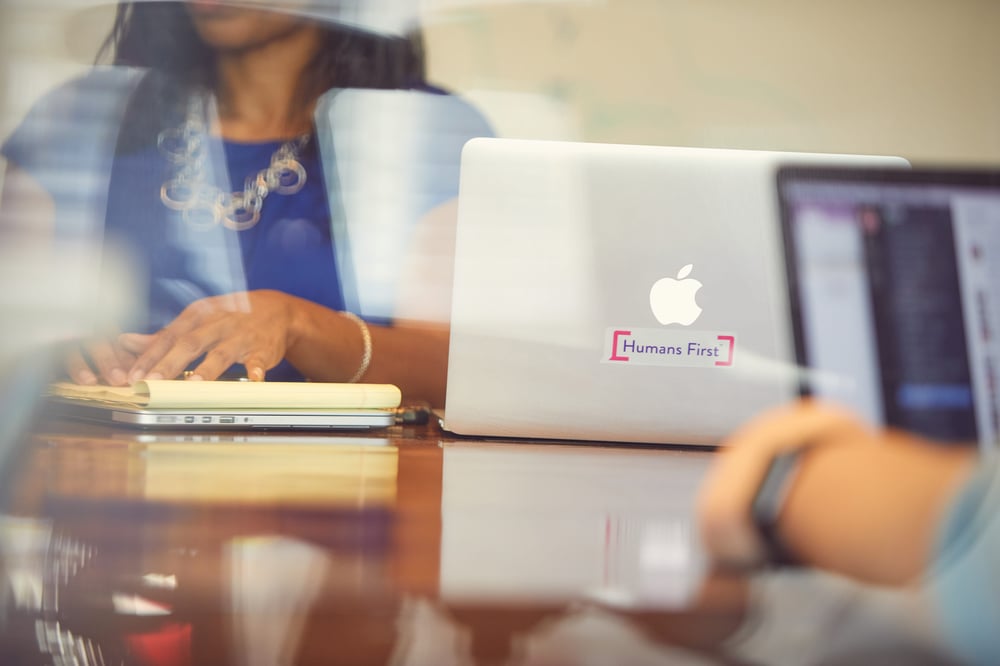 You've spent the last two weeks prepping for a very important client meeting. The office looks pristine. The coffee is ready. There's snacks from a local bakery. The floor has that squeaky sound of cleanliness. You're ready. The door chime sounds and you get called over to welcome your guests. After a few handshakes, you lead them to the conference room. Everyone settles in and there's only two tiny (yet critical) steps remaining:
You need to present your slides onto the conference room screen.
You need to call one meeting member that is joining remotely (who will also need to see the slides).
These two seemingly tiny steps could quickly become a deal breaker for an otherwise amazing client presentation. Audio issues. Screen delays. Video resolution problems. The list goes on and it's all painful.
What do I need to know?
Make no mistake, conference room technology is a daunting challenge. Organizations of any size can find themselves inundated with various solutions which can, without careful consideration, cost a hefty chunk of change. There are a lot of options out there. In most cases, we envision your conference room having an HDTV, a conference phone, and a large table that could seat between 6 to 12 people. Every room is different and begs for various forms of functionality. To simplify, we've narrowed down the search for conference room technology to three basic capabilities:
Audio Conferencing
Video Conferencing
Screen Sharing
So what options do I have?
If you're really unclear on what you want, try developing a success criteria. It might help the cause along to narrow down what you're looking to purchase. Now let's look at some affordable solutions that should get your conference room functioning.
Our #1 recommendation: Zoom
Finding the right solution takes time -something most don't have when looking to replace or update a conference room. We've tested all of the tools mentioned below and Zoom takes the cake.
Short version:
What do I get?

Join on a mobile phone, tablet, laptop, or in a Zoom Room set up right in your conference room(s). The interface is extremely easy to use. We've had little to no dropped calls (video or audio). Sharing your screen or a specific application is simple. Zoom even offers a slick way to control Zoom rooms with an iPad which makes it a very cool experience -especially if you're looking to impress.

What's the catch?

Not much. It is on the pricier side, but the Zoom team is constantly improving the experience. The more you pay, the more you get.
More Cool Stuff About Zoom
Video Conference Meetings:
Zoom Rooms:
Host a Webinar:
Large Meetings:
We really like Zoom and are confident most organizations would too. However, just to be fair, we've put together a list of other conference room options as well.
Other considerations…
Maybe you're not ready to invest in new hardware, or you're happy with what you have in place. Here's some affordable software that we've had positive experiences with for conferencing:
Software:
What do I get?

If you use

Google Apps for Work

, Hangouts allows you to chat, place audio calls, and hold video conferences seamlessly from any device.

What's the catch?

If you don't use Google Apps for Work, you'll have to be invited to a hangout in order to use the tool.
What do I get?

UberConference simplifies conference calling. Each user authenticates through a LinkedIn or Google Account (or both) and is given a unique conference line that can be dialed into or accessed through a web browser. More conveniently, UberConference eliminates the PIN number. Simply dial or log in, and the meeting starts. They also have integration with Google Hangouts for video conferencing and screen sharing.

What's the catch?

If you're going to rely on the web interface rather than a physical phone or by downloading the UberConference app, be sure to configure your browser settings in advance.
What do I get?

Citrix offers a robust conferencing tool that allows for audio calls, screen sharing, video conferencing, polling, reporting, and recording. It's counterpart, GoToWebinar, allows for larger audiences and is designed for webinars, lectures, and public facing audiences.

What's the catch?

It's expensive. They've recently made the attendee experience far better by not requiring a client download. However, if you're presenting or sharing your screen, be sure the most up-to-date client is installed to minimize disruption.
Hardware Options
:
Google's Chromebox for Meetings
What do I get? You can spend as low as $999

for this solution which, depending on which package you opt for, will include a Chromebox, remote, camera, microphone, speaker, and 2 years of management support.

What's the catch?

Not much. Since

Google now allows guest access to Hangouts video calls

, there's really nothing stopping you from taking advantage of this offering. Here's a list of other tools

Chromebox for Meetings integrates with

if you're concerned about non-Google systems. Hangouts lets you chat, screen share, call out to phones, and integrates with any mobile phone, laptop, or tablet. For non Google users, it's a simple
Apple TV
What do I get?

Apple TV's primary function is to compete with Video and Music streaming solutions like a

Roku, Chromecast, and Amazon Fire Stick

. With Apple TV you get iTunes movies, music, and a slew of TV specific apps. This is great if you're an Apple friendly user. Since it's inexpensive, many wallet conscious businesses like

AirPlay

for streaming their MacBooks to conference room HDTV's.

What's the catch?

You get what you pay for. Apple TV is a

consumer

product designed for homes. For simple use, an Apple TV's Airplay is great for throwing a picture of your kids on your TV or casting your iTunes playlist. Not to mention, if you're on a strict budget and love Apple, it's a no brainer. Business Buyer Beware: Airplay is not perfect. If you're an office with a lot of WiFi congestion, streaming (aka: mirroring) your display to an Apple TV might not be as smooth as you'd like.

Pro tip: We've noticed that if an Apple TV is your only option, mirroring presentations and videos from your desktop isn't as smooth as streaming from an iOS device. For example, we've seen many cases where mirroring a presentation or video from your Macbook Air is a little glitchy. However, casting that same presentation or video from an iOS device seems to be substantially smoother. This might be because the iOS device isn't running and or mirroring several other background applications like your laptop is.
Mac Mini
What do I get?

Although it's not as sexy as a streaming device, having a wireless keyboard and mouse connected to a

Mac Mini

mounted to the back of your HDTV is likely going to give you superior results to an Apple TV. It's cheap enough and, with the addition of a decent HD Webcam you could even replicate most (if not all) of the functionality a Chromebox for Meeting would give you. Further, having a Mac Mini (or any connected desktop) enable other tools such as WebEx, GoToMeeting, or any cloud based conferencing tool.

What's the catch?

Airplay is no longer an option so streaming from your laptop to the television isn't possible. The compromise is to utilize cloud servers (such as

Google Drive

) so a simple login via web browser on
ChromeCast
What do I get?

Similar to the Apple TV, these devices were not intended for business use and are more focused around gaming, movies, and listening to music. However,

for $29.99

, it's tempting to just pony up and toss these into extra HDMI ports. The second generation Chromecast's streaming capabilities have improved significantly. Casting from a desktop to your TV is extremely easy.

What's the catch?

Only works on Chrome and works best with Google products such as Drive, YouTube, and Google Play.
Want more tips?
If you want to learn more about how Ripple can help your IT experience, reach out to our team for a 30-minute consult!

Don't Fall Behind!
Get the latest work-from-home and Humans First® IT tips straight to your inbox.