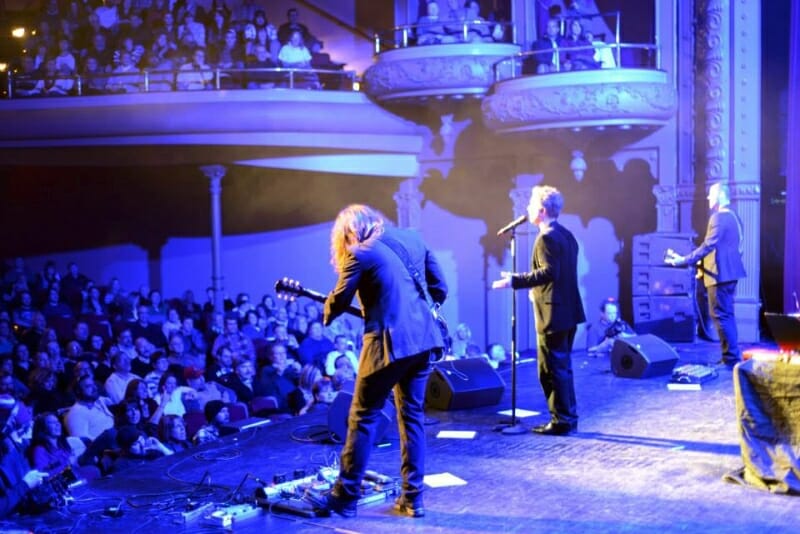 Why do we Ripplers love our Results-only Work Environment so much? Because it allows talented people, like Human Support Specialist Bryan Gibson, to follow their dreams while simultaneously holding down a day job. Bryan is a perfect example of someone who thrives in a ROWE company. He's a working musician who works fulltime at Ripple. Something that would likely not be possible elsewhere.
Getting work done is all that matters in a ROWE, which allows Bryan to work from home, in a recording studio, or even when he goes out on tour. Speaking of… he's currently out on tour with American Reggae artist and Jewish rapper Matisyahu. Yes, that's an official Wikipedia description for those of you who don't travel in Jewish Reggae/Rap circles. Bryan will be providing cello for a special acoustic tour that will take him as far west as Texas, and as far north as New York.
But Bryan isn't one to leave either clients or his fellow Ripplers down one Human Support Specialist. He'll be taking calls and working on cases while on the road. It's all thanks to that results-only work environment we've adopted, and in part to the technology that makes mobile workforces a reality. We believe that being a Rippler shouldn't conflict with a person's goals outside of the office. If anything, the job and the people they work with should help them reach those goals. It might sound a little corny at first, but just ask Bryan if something like going out on tour would be possible in a typical office environment… and you might get the chance if you're calling in for support while Bryan's both on the road and on the job.
Oh, if you're interested in hearing a bit of Bryan's craft but can't make it out to a show, check out this video of Bryan performing in Atlanta's own Octane Coffee.
Don't Fall Behind!
Get the latest work-from-home and Humans First® IT tips straight to your inbox.