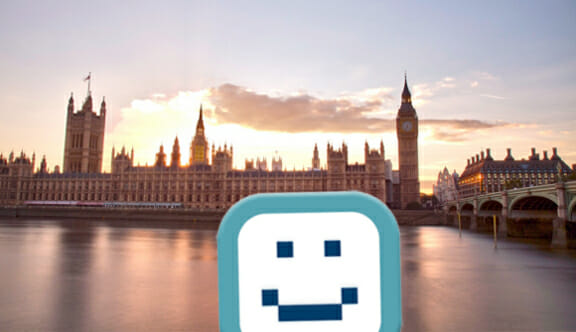 If you're here, you can see that we've retired our blue and white logo, along with our little friend Chip. Don't be sad for Chip, he's traveling the world and doing shots with Count Chocula.
If you don't want to read about our rebranding (who could blame you), just know that we are the same Ripple, but with a new logo. If you're the curious type and want to know more, read on.
When Ripple adopted the Chip logo, we were replacing a pretty technical logo, which didn't suit us very well. We wanted to focus on the user-friendly aspect of Ripple's IT service. And I hope that your experience has been that we are, in fact, pretty friendly.
For those who knew us well, Chip did a pretty good job. But for people that didn't know us, Chip came across as cutesie, and sometimes not in sync with a company that manages some pretty serious stuff. Oftentimes, people didn't recognize us as an IT company at all (kind of a compliment, but not that helpful when you sell IT services). So, we went to work to find a visual identity that would mesh with the values we already cared deeply about.
At the very top is the principle that we help people, not computers. We put humans first, not technology, and that guides everything we do. We work to be meaningful, strategic, and of course, friendly.
The Speech Bracket logo hit the mark for us for a lot of reasons. It's friendly, human, communicative, and extendable. It's fun, but less cute. And in the end….none of those things will really matter. A logo is both a stake in the ground, and a vessel to fill. The stake we have been putting in the ground for 14 years is that humans are more important than computers. And the vessel we have to fill is that when you work with Ripple, we are living up to that promise. So I hope you like the new branding. Or I hope it grows on you. But what I really hope is that we live up to the spirit behind it and treat you the way you deserve to be treated.
Humans First.
Don't Fall Behind!
Get the latest work-from-home and Humans First® IT tips straight to your inbox.