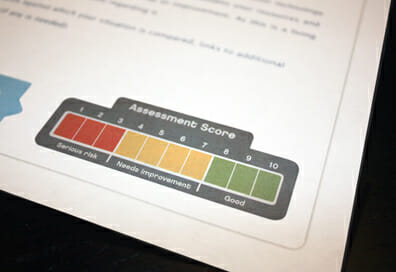 We've already talked about IT in the lean years (Part One), and discussed some of the more traditional options for startups and small companies (Part Two). So, this is where we get right down to what makes the most sense to us Ripplers. That is, providing IT services that are proactive about potential problems, upfront about costs, and most importantly, humanizing.
MANAGED FIXED FEE SERVICE
The only model we've found that's good for both our clients and our Team is a fixed fee service that doesn't put limits on time spent helping people. That way, there's no penalty for people getting the support they need to accomplish their jobs. And with a team of IT experts available to find solutions, improve efficiency, and monitor the really important stuff in your network, things won't slip through the cracks. After all, it's in our best interest to continually improve the structure of your IT and reduce the number of times people have to call in with problems. So, you can bet we're proactive about it.
That's not to say that fully managed IT support is the right choice for everyone. There's the cost, which is going to seem higher than a standard call-in service, at least initially. And then there's the understanding that having good IT is a commitment to keeping systems up-to-date, replacing outdated technology, and making sure all your software is legal. But when productivity, efficiency, and ethics are a big part of your office culture, there's nothing better than knowing your IT company is on the same page.
So, that's us in a nutshell: proactive IT folk that help people get their jobs done without fuss or frustration. Maybe I got all that through to my roommate the other morning, but it probably would've come out better following my first cup of coffee. His high end thrift business is still a one man operation for now, but when it grows he'll know where to turn.
If you're interested in having us take a look at your current IT systems, you can request a free assessment with one of our knowledgable Ripplers. Yes, it's free.. and with no pushy sales pitch. Really. Click the button below to find out more.

Don't Fall Behind!
Get the latest work-from-home and Humans First® IT tips straight to your inbox.