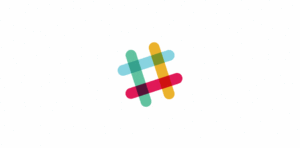 Collaboration without chaos
If you've ever attempted to communicate with your team about a project, you know that email is not always the best place to do so. The surge of messages happens almost instantly and the struggle for everyone to keep up can cause responsibilities to become muddy, direction to be lost, and documents can be swallowed into the black hole that is your email. The end result may leave you thinking communication with my team is easy, but collaboration can be really hard.
There's an answer to this madness that's shockingly sleek, easy to adopt, and effective. Picture all your team communication in one place, instantly searchable, and available wherever you go. You can make that dream a reality with the use of Slack.
Slack is a group-chat tool that supports collaboration in incredible ways. It may look similar to other group chat apps you've used in the past, but Slack is noticeably different; it offers a few unique features that make it perfectly suited for work, including automatic archiving of all your interactions, a good search engine, and the ability to work across just about every device you use, as described by the New York Times.
Slack does all of this and more, while bringing fun back into the office. If words are failing you, Slack can help with that too. Because sometimes a gif just says it better.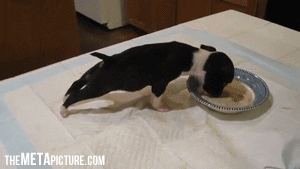 Slack makes your working life simpler, more pleasant, and more productive
Slack's simple, yet powerful features have helped catapult it into one of the fastest-growing business apps of all time. After little more than a year in operation, Slack now serves about 500,000 workers every day as a partial replacement for email, instant messaging, and face-to-face meetings (including the team here at Ripple). But just what about Slack makes your working life simpler, more pleasant, and more productive?
It's easy for users to dive right in. Quartz explains that other group-messaging or collaboration services tend to be either over-engineered or poorly designed. Slack brings a great balance with a simple interface that's focused around channels (community chat rooms, usually centered around a topic or a team) and direct messages. Teams have the ability to sign up and start chatting with each other right away.
Slack becomes more powerful when you dig deeper. Slack launched with many simple but useful integrations with other tools, as well as a Mac app. These integrations allow relevant data to be easily tracked, which leads to more productive collaboration.
The customizable Slackbot. The direct message window with Slackbot doubles as a private place to store random notes and files. You can even program built-in reminders using Slackbot!
Strengthening teams while expanding their knowledge base. A major threat that remote workers can face is a feeling of disconnection from their company. Slack allows team members who work remotely to be apart of discussions that may never have been accessible to them in the first place. Team members also have the ability to build a strong connection with their remote co-workers, which is good for the entire company.
Slack launches standalone Windows app
Until now, if you used Slack on Windows, you had to run it in a browser tab (unlike with OS X, Android, or iOS). But not anymore! Slack recently released a dedicated Windows app, much to the delight of about 30% of the company's users.
What makes a dedicated app better? First of all, it allows you to run Slack in its own window, give it a home in your Start menu, and doesn't require you to add to the many browser tabs you already have open. It also gives you the ability to hop between multiple Slack teams in one window (previously a separate tab for each team).
Several people are typing…
Now that Slack has finally launched its Windows desktop app, it's on track to convert the world…one team at a time. Be on the lookout for a Windows mobile version, as well as a more robust enterprise version for managing large teams (both expected to launch later this year).
Give Slack a try and see how this simple yet sophisticated software can help your team collaborate without all the chaos. Imagine how much your team can accomplish together. We think you'll agree that's cause for celebration…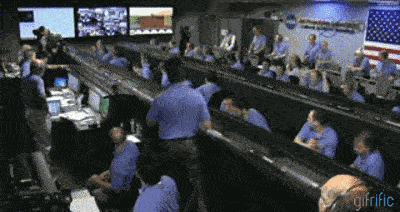 I WANT MORE INFO ON MAKING SLACK ROCK!
Don't Fall Behind!
Get the latest work-from-home and Humans First® IT tips straight to your inbox.