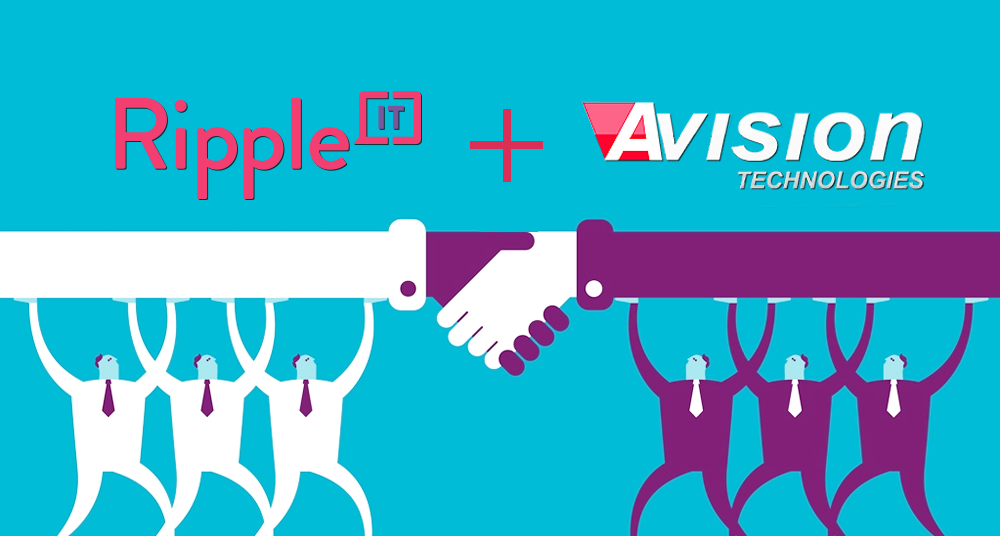 At Ripple, we're always looking for straightforward ways to expand and enhance our offerings. If making a positive change means stressful drastic shifts, we'll wait until it makes more sense. See, the key is to make positive ripple effects that simplify and secure the IT process, not big massive waves that upset the harmony we already have with our clients. So when the opportunity was presented to bring on the Avision Technologies team, we asked ourselves three questions: will it help our current clients, does it make us a stronger team moving forward, and can it be done without any fuss?
Better Compliance, Better Encryption, Better Ripple
The Avision Technologies team primarily works with clients in the financial industry, which means that all of their IT offerings are on the cutting edge of compliance and encryption. Since the birth of digital safety and security, the financial sector has continuously set the standard for what top-of-the-line privacy looks like. While Avision clients might need certain protocols for web security, any IT client, including Ripple's long line of creative small businesses, deserve this same level of encryption.
Ripple + Avision = More to Love
Along with enhanced security, safety, and simplicity overall, this Ripple / Avision team up also means an expanded family of offerings. Now we can provide custom portals and virtual workstations to any client looking for an out-of-the-box solution for employee computing. A Ripple workstation is fully customizable and provides a one-stop shop for any software or service your crew might require. Because we're able to build these machines from the ground up, they are far and away some of the most secure user experiences on the market, and as always, are covered by unlimited Ripple support.
Your IT Services: Improved Without Fuss
We're of course thrilled to be able to take better care of our current clients, as well as offer new solutions for any type of customer. But most importantly, we're making these improvements without you having to lift a finger. When we say Human's First, we mean it. It's important to us that you can sleep easy knowing we've got your tech covered fully, and that we take these opportunities to enhance your experience only when they make sense for you: the humans behind the IP addresses. If you have any questions whatsoever about exactly how your specific solution has been enhanced, or if you want a primer on our new offerings, don't hesitate to drop us a line.
Don't Fall Behind!
Get the latest work-from-home and Humans First® IT tips straight to your inbox.