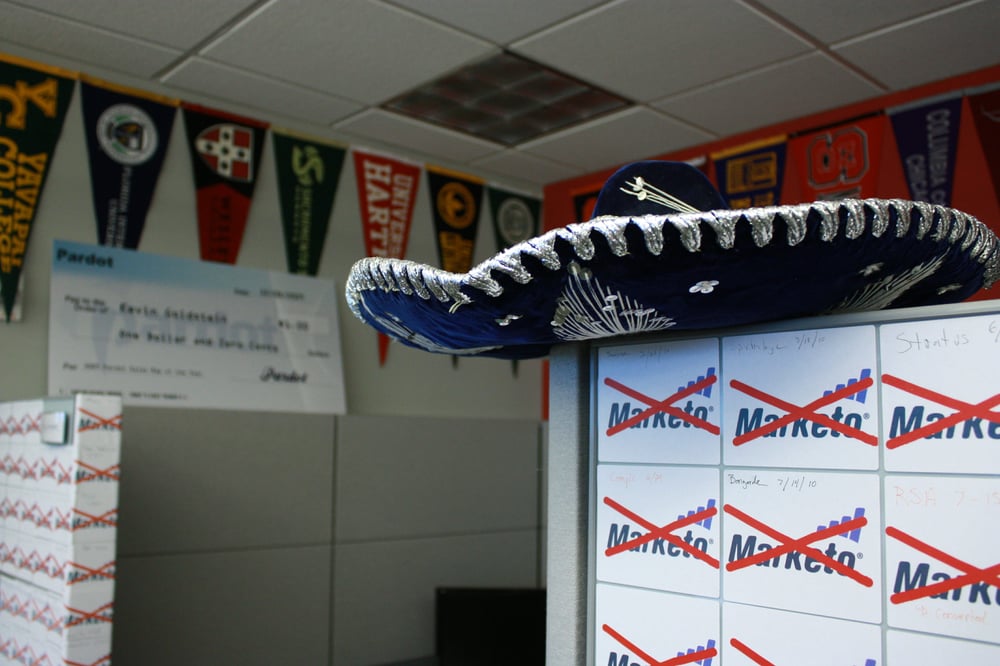 Hot on the heels of being named Atlanta's best small workplace by the AJC, Pardot has announced that they will be hiring 100 some people over the next 18 months, complete with a highly visible billboard campaign. Why now? And why 100 people? I asked Pardot's CEO, David Cummings, to give me the lowdown and to fill in the blanks as to why Pardot chose Ripple as their managed IT provider.
JF: Hiring 100 people must be a huge step for Pardot. What's the story behind it?
DC: Initially, we held back on hiring so we could focus on building an amazing team, and creating a great culture. But now, the marketing automation market is really starting to take off, putting tremendous opportunity ahead of us. So, we've made it our goal to grow faster than the market while maintaining our corporate culture at all costs. That requires hiring people who will be a good fit.
JF: What are you looking for in new hires?
DC: We look for people who are positive, self-starting, and supportive. We hire people based on how they'll fit in with our corporate culture, and require them to use their smarts to get things done.
JF: What makes Pardot such a great work environment?
DC: We focus internally on being the best place to work and the best place to be a customer knowing that everything else will take care of itself.
JF: How did the Pardot / Ripple relationship begin?
DC: Mike Landman was one of the first people I met in EO four years ago. Our companies have similar office cultures comprised of smart self-starters. So, when we were at the point where we needed IT experts to manage our systems, I immediately thought of Ripple.
JF: With so many technically-minded people at Pardot, why did you choose to hire an IT company to support your team?
DC: We're big believers in focusing on what is core to our business and outsourcing to experts whatever isn't core. Ripple has been great at making sure our team has the support they need to be productive and focus on doing what they were hired to do.
JF: So, you'd recommend Ripple to other companies?
DC: Yes, definitely. IT should be a joy and not a pain. That's why we work with Ripple. They make it so we don't have to stress about anything beyond growing and improving Pardot.
Check out the full Ripple + Pardot case study by clicking the button below.

Don't Fall Behind!
Get the latest work-from-home and Humans First® IT tips straight to your inbox.