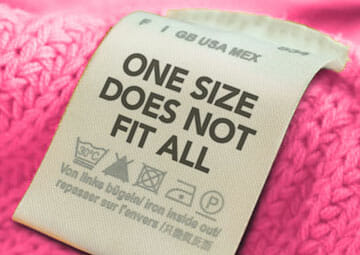 We often talk about this at our weekly meetings when discussing new business, but don't often get a chance to explain to prospective clients why finding companies with similar office cultures and ethics is so important to us. And it is, as our current (and former) clients will attest to.
When we first meet a prospective client, it's usually at their place of business. That's where we tell them about what makes our service unique (unlimited service, redundant backup systems, a "humans first" approach to support). But the conversation isn't limited to what Ripple can do for them. It's also our time to interview them; to find out whether or not the business relationship will be a good fit.
We like working with companies that care about their people. Part of that caring attitude is making sure people have what they need to get their jobs done. When a prospective client tells us that they're interested in making their workplace more efficient and productive, well, that's a good sign. Because that's what our managed IT service aims to do.
Caring about the people that work for you means putting systems in place that allow them to focus on their work. People don't want to come under fire because the IT service they have limits how often they can call. That's why we don't offer anything less than unlimited support. When you care about people, you give them the tools and support they need to kick ass. That's what we try to do everyday, and why we're a good fit for companies that care.
Don't Fall Behind!
Get the latest work-from-home and Humans First® IT tips straight to your inbox.