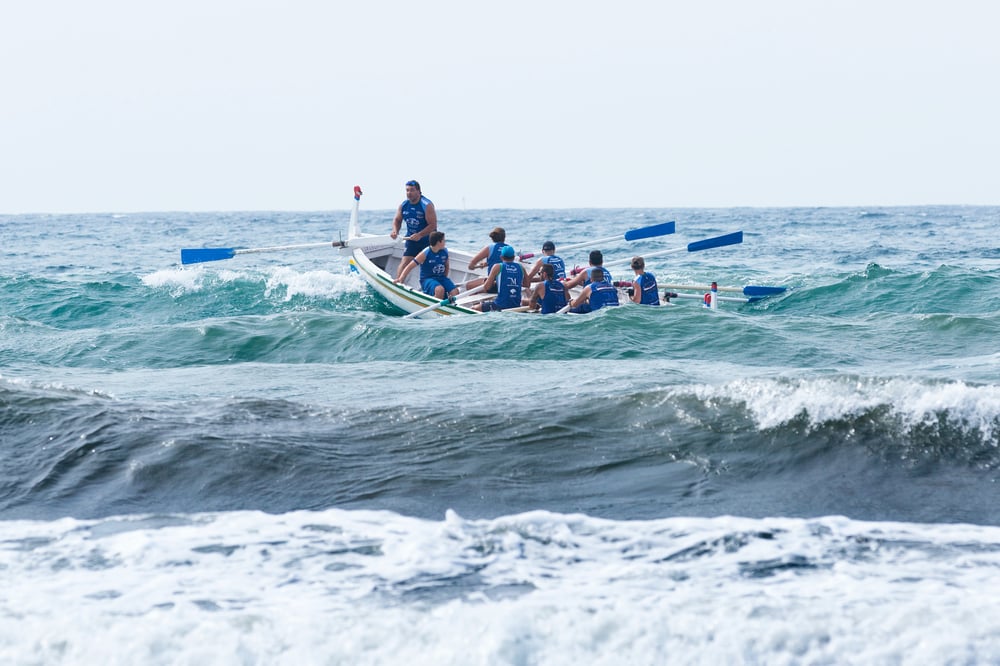 What is ROWE?
ROWE, a philosophy adopted by successful companies throughout the world, stands for "Results-Oriented Work Environment". The idea is that when given space and a clear result, an employee or partner will do their best work.
In the definition of ROWE, there is no mention of tactics used to achieve the results. It doesn't mean the company is a remote-only operation or works flexible work hours. It also doesn't prescribe a bunch of tools and rules for employers to follow. The beauty of ROWE lies in its simplicity – it strictly focuses on results.
So when it comes to your IT provider, can a ROWE company serve you better as your IT company?
Well, it depends how successful the IT company has been at implementing ROWE. Let's assume for the sake of this discussion that your IT provider has been a successful ROWE for over 5 years. Here are three very specific ways you can benefit.
#1 Motivated and Innovative Personnel
IT services (or managed services) boils down to people. No matter how good your processes are, it comes down to human interaction.
When hiring employees that can thrive and succeed in a ROWE environment, the IT company has to look for cultural fit first before considering technical capabilities. As we have mentioned before, it can take a few months for engineers to ramp up and contribute significantly to the technical side of the IT company. However, a cultural misalignment will never end up working out.
So what does that mean for you?
It means when working with a mature ROWE IT company, you are working with a team of people that fully buy into the idea of delivering you consistent results.
The autonomy afforded to employees breeds yet another benefit to you and your organization – innovation. The focus is no longer getting through an 8-hour day. It's doing their job better and more effectively to be able to enjoy all the autonomy given to them.
An innovative and results-oriented culture means your IT partner will take ownership in driving a consistent and successful experience for you.
#2 Strong and Clear Communication
Let's face it, poor communication almost always leads to poor outcomes.
This would never happen in a successful ROWE. The environment demands good clear communication, early and often.
In a ROWE:
Project managers typically over communicate.

Support personnel explain root causes clearly without insider language.

Engineers educate in addition to getting the work done.

Sales and client service teams are able to relate suggestions to your business or business value.
Good communication can also show up in small but significant ways, like readable invoices and well-defined and effective service issue resolutions.
Overall, the strong and clear communication that helps drive a ROWE contributes to a more consistent experience for your users and more time for you.
#3 Results-Obsessed
I know, it seems obvious, but let's dig into this a bit by looking at an example.
Prior to Covid, most IT companies were busy focusing on securing the office with next-gen firewalls and operating system upgrades. Then the shutdown occurred and all the users went remote overnight, some with laptops and some without. Suddenly the VPN was the end-all solution to everyone's needs.
A result, right? Sure. But this result subverted security. Now instead of balancing security and access, companies left the door open by letting unmanaged machines access everything on the network. Not good.
Now contrast that with an organization like Ripple (a ROWE for over 10 years) that has been actively driving clients to the cloud for over five years leading up to the shutdown. No, we were not able to get everyone moved. But we had a solution for companies that still needed office access: Ripple Worksafe, an always-on, zero-trust VPN client that made accessing the office simple while still preserving the security of the environment.
Were we uniquely prepared because we are a ROWE? Well, that's not 100% the reason. But as a ROWE, we have embraced the idea of working whenever and wherever you need to in order to get the job done. Many times that is your home, a client site or a coffee shop. But no matter where it is, it needs to follow the other important tenants we hold dear – like being secure and easy to use. So what really happened is that we solved the problem for us and applied it to our clients.
Pretty neat how that works out, huh?
What Now?
So – what can you really do with any of this information? Remember we are looking for a consistent experience with our IT company. To get there, here are some things to look for:
Find an IT company that has a culture you like. One that is results-focused is a good start.

When talking to that company, ask them about how they hire. Technical skills are necessary but can easily be obtained. Cultural alignment is much more elusive but is critical to employee retention.

Look for good measures of communication, like how they run projects or if they solicit feedback from you and your team. Good communication is critical to an IT engagement.

Can they state a clear non-technical result they will deliver for your organization? This is a good marker of whether they focus on results or tactics.
Put employee retention together with a result-focused organization that communicates effectively and you are well on your way to getting the IT results your organization desires.
Ready to talk more IT? Book some time with our team to have all your IT questions answered.
Don't Fall Behind!
Get the latest work-from-home and Humans First® IT tips straight to your inbox.