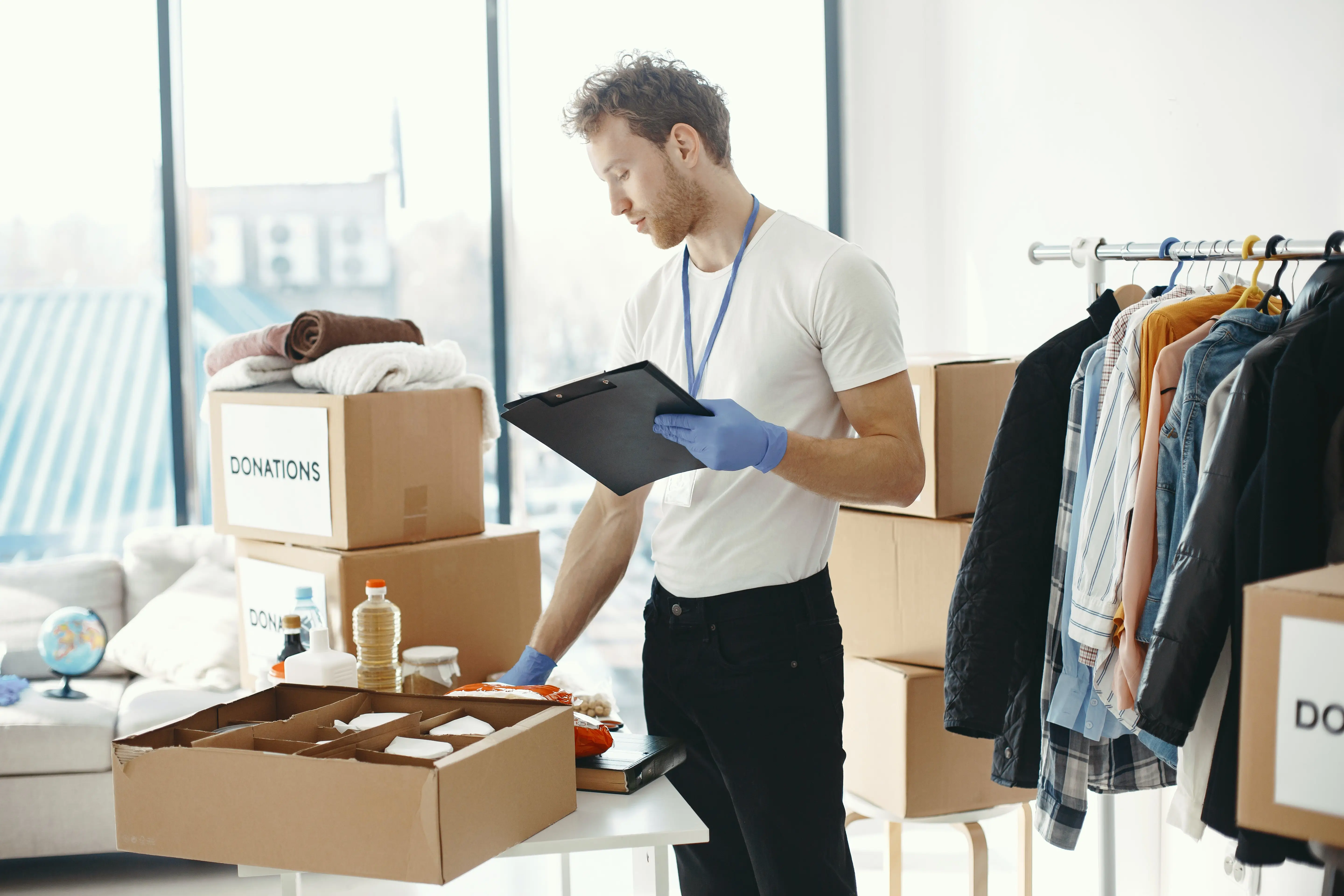 Everyone knows that some of the challenges of running a non-profit include finding adequate funding and managing limited resources. Since non-profits often rely on a variety of funding sources like donations, grants, and government contracts in order to keep their operations going with limited staff and resources, they must be creative and efficient in how they manage their operations.
Well, whether you have in-house IT or you work with a Managed Service Provider (MSP) like Ripple, we have some cost-effective strategies to help your non-profit spend less and gain more - more time, more resources, and hopefully more donors!
Once, we had a rather complicated situation with our phone vendors. Ripple helped us untangle that and save us money. They've helped us in tons of specific situations.
Read on to learn about 7 cost-effective IT services and strategies can help non-profits promote their mission get the most value for their spend.
1. Choose Cloud Providers with Flexible Pricing Options
Many cloud providers offer discounts for bulk purchases, so consider purchasing multiple services at once. Cloud computing services can help non-profits store data securely and access it from anywhere. You can also work with an MSP to provide a variety of quotes and discuss different package prices.
2. Take Advantage of Cloud Automation
Automation can reduce the amount of manual labor required to manage the cloud, making it more cost effective. Save your team time by streamlining and automating manual processes, such as accounting, donation tracking, and customer service. Cloud automation can also help with fundraising, as it can automate tasks such as creating donation pages, tracking donations, and sending out automated thank you emails. Taking advantage of these automated processes can help non-profits save time and resources, freeing up staff to focus on more impactful tasks.
3. Utilize Serverless Computing
Many non-profit organizations still use physical servers, because physical servers are still seen as a viable and cost-effective option for many organizations. Switching to a cloud-based server can be more cost effective than maintaining a physical server because it eliminates the need to pay for power, cooling, and maintenance costs associated with a physical server. Additionally, cloud-based servers are typically more reliable than physical servers, as they are designed to be highly available and resilient to outages and disasters. Plus, cloud-based servers typically offer greater scalability and flexibility than physical servers, allowing organizations to quickly and easily scale up or down as needed.
4. Optimize Your Cloud Architecture
Optimizing your cloud architecture can help you reduce costs by ensuring that you're only using resources that are necessary for your organization. Review the components and services used in your systems like servers, networks, storage, operating systems, middleware, and software applications. If you are still using local area networks (LANs) and wide area networks (WANs) to store data and applications, this is an opportunity to move to a cloud environment, enabling flexibility and scalability while reducing costs.
5. Utilize Spot Instances
Spot instances allow you to purchase unused capacity from cloud providers at a discounted rate. You may find that there are certain tasks that require significant bandwidth, but that doesn't mean that you have to pay a premium for it! Spot instances are available when cloud providers have extra capacity and they are sold in an auction-like format with prices that vary depending on supply and demand. They are an economical choice for workloads that do not require the use of on-demand instances or reserved instances.
6. Monitor and Track Cloud Usage
Monitoring cloud usage can save you money by helping you to identify areas of overspend or inefficient usage. The most common areas of overspend in cloud usage are storage, compute, and networking services. Storage costs can add up quickly if you're not careful with how you manage and store your data. Compute costs can be high if you're running more expensive instances than necessary. And networking costs can add up if you're not using the most cost-effective services. By tracking usage trends and identifying spikes in demand, you can adjust your cloud consumption accordingly and optimize your cloud costs. Additionally, it can help you to identify opportunities for cost savings and cost optimization, such as taking advantage of discounts, pricing tiers, and usage-based billing.
7. Outsource Your IT Support
Outsourcing IT support services or bringing in an MSP to co-manage your IT can help reduce costs related to hiring and training staff. Non-profit organizations have precious resources, time being one. The time it takes to onboard and train a new technician can be mitigated by using an MSP. Let someone else take the burden of migrating your systems to the cloud, making sure your security is compliant with the latest privacy standards. MSPs can help non-profits with all those IT tasks and more such as data backups and employee training on how to avoid phishing attempts.
We've provided you with seven cost-effective IT strategies to help your non-profit save time and money, like transitioning to cloud-based services, automating processes, leveraging managed services, and more. Which of these strategies will you implement to access the latest technologies and services, while still keeping your costs low?
If you're interested in learning more, schedule a quick chat with one of our experts to see how Ripple can help your non-profit!
About the Author
Ripple's IT Team
A combination of the in-house experts at Ripple hoping to bring security and technical expertise to you.
Don't Fall Behind!
Get the latest work-from-home and Humans First® IT tips straight to your inbox.