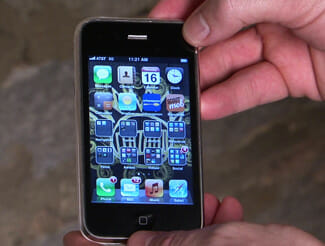 There's really no debate. Smartphones have changed our lives. We use them on a near constant basis: emailing, scheduling, watching cute animal videos. They're also pretty handy for finding the perfect, gourmet burger joint. But that's not to say they're immune to acting buggy, or completely freezing up.
Sometimes, no matter how smart the phone is, apps and updates just won't play nice. Luckily, humans still triumph over technology. And fixing a frozen phone isn't that complicated. It's certainly easier than choosing a restaurant.
We shot a quick video explaining the whole process for both iPhones and Androids. As for finding the latest and greatest thing on a bun, we chow at YEAH! Burger on the Westside of Atlanta, and at Shake Shack's Madison Square Park location in New York. You can Google Map the addresses once that phone reboots.
Don't Fall Behind!
Get the latest work-from-home and Humans First® IT tips straight to your inbox.