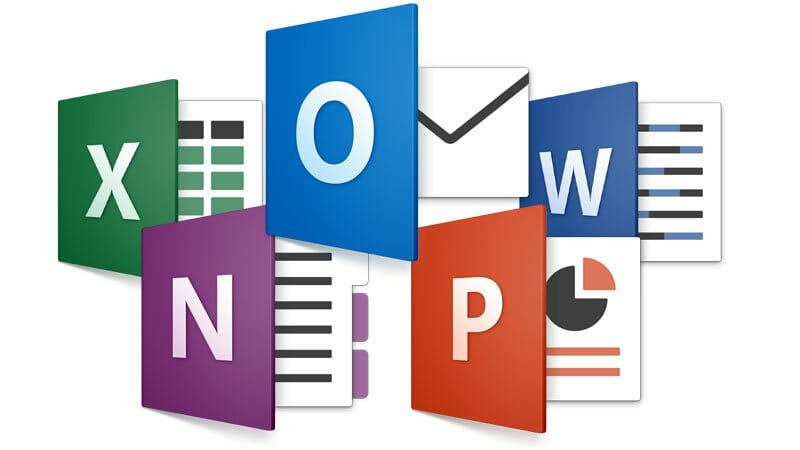 Introducing Office 2016 for Mac!
Recently, the Mac community was thrilled to learn that Microsoft has released a preview of Office 2016 for Mac. Office for Mac has been in desperate need of attention from Microsoft since the last version (Office 2011 for Mac) was released in October 2010.
After a five-year gap in Office for Mac releases, Office 2016 brings a common look and feel to the suite across all platforms. While the most obvious update in Office 2016 for Mac is the user interface, there are also several exciting features that have been added to each application.
Word
Word 2016 has a new document navigation pane that tracks your location within the document, making it easier to navigate. There's also a new collaborative editing feature being introduced in Word, Excel, and PowerPoint that allows more than one person to work in the same document at the same time. InfoWorld explains that, unlike Google Docs (which keeps edits updated in real-time), Office 2016 requires a manual save on both sides. You won't see changes made by your collaborator until they save and sync the document, then you also save and sync.
Macworld describes how Microsoft uses cobalt syncing to detect which changes have been made and, if two users have edited the same information at the same time, marks those changes and conflicts for the user(s) to resolve. When any changes have been made to a shared document, an "Updates Available" notification will appear.
Excel
Excel now recognizes most Windows keyboard shortcuts, an exciting update for users that may be familiar with Windows Excel or the old Mac Excel (Office 2016 for Mac recognizes the old Mac Excel shortcuts too!). Microsoft explains that a wide range of statistical functions is available with the new Analysis ToolPak, including moving averages and exponential smoothing. You can also cut through large volumes of data to find patterns that answer questions using PivotTable Slicers.
PowerPoint
PowerPoint 2016 introduces a handy new Presenter view that will help you lead your next presentation with ease. Presenter view displays the current slide, the upcoming slide, notes, and a timer on your Mac, while only projecting the presentation to your audience. This should make moving through your next presentation a cinch!
In addition to presenter view, there's also a new animation pane and slide transitions. These features will help you build your presentation faster, as well as ensure your final product is polished and professional.
Outlook
For a few months, the new Outlook for Mac has been available to anyone with an Office 365 account. Outlook for Mac offers several interesting features, including a side-by-side calendar view that lets you look at two different calendars together. Using the side-by-side view, you can drag one calendar on top of the other, which merges the view of those calendars so you can easily see schedule conflicts.
In Office 2016 for Mac, Outlook's performance has been noticeably improved. According to Computer World, messages appear instantly, search is fast, and there seems to be minimal lags or delays. Microsoft explains that's because they switched from their previous proprietary database to SQLite; stating this will not only make Outlook's database faster, but also less likely to crash or experience corruptions.
But that's not the only improvement made to Outlook's performance! In the old Outlook for Mac, the Exchange Web Services polled the mail server for new messages about only once a minute. But Outlook 2016 improves that by polling continually.
OneNote
Microsoft describes how OneNote allows you to capture, organize, and share your ideas with digital notebooks that are accessible on any device. You can tag your notes by saying things like "To Do" or "Important," and you'll be able to find things quickly with a powerful search engine that tracks your tags, indexes your typed notes, and has the ability to recognize text in images and handwritten notes.
Office for Mac is Back!
This preview is not only full of new and improved features, it also demonstrates what Microsoft says is "unmistakably Office, but thoughtfully designed for the Mac."
Wanna give it a try? Download the Office 2016 for Mac preview and judge the new features for yourself! The preview is free but when the suite makes its official launch later this year, it will require an Office 365 subscription or the purchase of a standalone copy for anything more than read/print only access to Office documents.
Don't Fall Behind!
Get the latest work-from-home and Humans First® IT tips straight to your inbox.