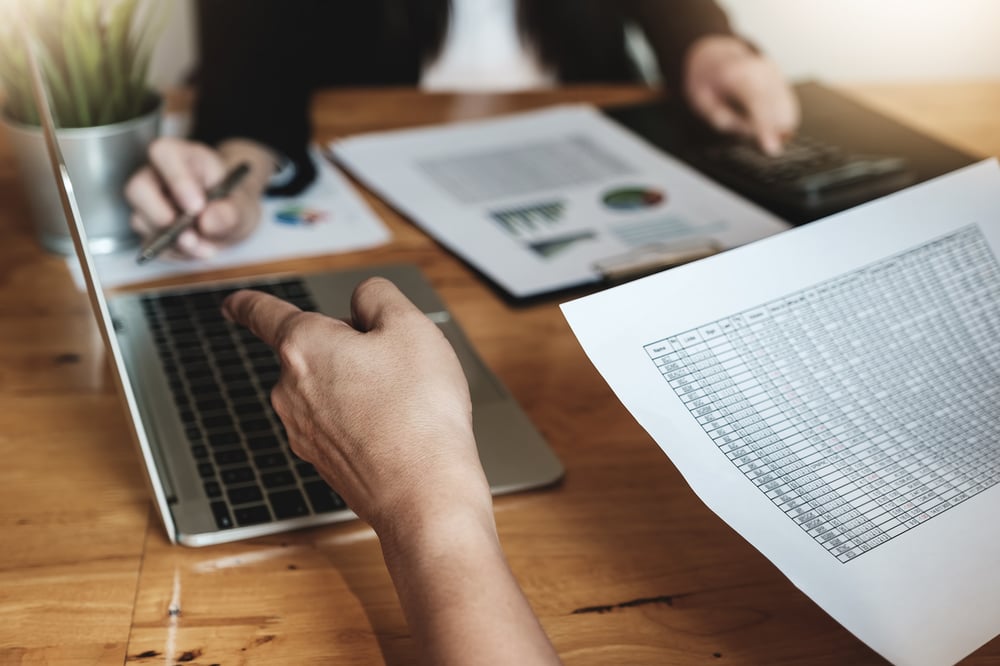 As your business continues to grow and expand, it is likely that you have begun to discover just how difficult it can be to stay on top of your company's IT needs. The fact is that ballooning IT costs can make it difficult for many businesses to maintain a sufficient in-house IT department to meet their needs. However, insufficient IT support can hinder productivity and expansion. It can also leave you vulnerable to losing millions of dollars in a data breach. This is why many small-to-medium-sized businesses (SMBs) are choosing to outsource their IT needs to a Managed Service Provider (MSP).
Outsourcing IT can help many companies with minimal IT resources to
save money and improve their digital security
be a resource to continually update their IT infrastructure
give access to the latest technology that they may not have been able to otherwise afford
have a budget-friendly way to ensure that they have access to the same high-quality IT resources that large corporations benefit from
help better control and predict IT expenses, providing a more cost-effective IT strategy
For these reasons, most SMBs could benefit from outsourcing their IT needs to a managed service provider; however, certain industries stand to gain more than others by doing so.
Here is a look at the top industries that should consider switching to managed IT services.
Healthcare
Medical practices and businesses in healthcare are perhaps the best candidates for managed IT services. Patient information is being stored digitally more than ever. Medical facilities have a duty to invest in elaborate IT services in order to ensure that patient data is protected. The fact is that businesses in healthcare stand to lose significantly from a potential data breach. This would expose sensitive patient data including financial information, addresses, and even social security numbers. A data breach can damage a medical facility's reputation. They may also find themselves facing serious repercussions if they are found to be in violation of the Health Insurance Portability and Accountability Act (HIPAA). This is because medical providers have a responsibility to secure their patients' private health information.
This is why it's important that healthcare facilities consider outsourcing their IT needs to a managed service provider. The fact is that many small healthcare providers do not have the resources to maintain an in-house IT team. Fortunately, an MSP can help you to protect patient data with a secure Electronic Health Records system (EHR). They can also help you to stay on top of the latest security threats to healthcare providers. And help you implement proactive solutions to keep your practice secure.
Finance
It is equally important that financial service companies invest in managed IT services. This can help ensure that they provide their customers with the highest quality services possible.
Similar to healthcare, financial companies have a duty to secure their customer's sensitive and personal data from a potential cyberattack. With high-profile cyberattacks grow increasingly common, digital security is becoming a major priority for people looking to work with an accountant, financial advisor, or financial institution. Prospective customers want to know what their financial service provider is doing to ensure their financial data is kept secure.
Partnering with an MSP is then critical for these businesses. It gives them the tools to ensure that they are staying competitive by providing the quality services modern customers are looking for. Having skilled IT professionals will give you access to the technology you need to protect client data. And it will help to ensure that you stay in compliance with government regulations and mandates.
Higher Education
Higher education is another industry where there is a significant amount of sensitive information that needs to be kept secure.
Colleges are constantly bringing in new students. Each student comes with paperwork and financial information that must be kept secure in order to stay compliant with the Family Educational Rights and Privacy Act, or FERPA. Under FERPA, parents and students have a right to ensure that information regarding their classes, transcripts, disciplinary records, contact information, and financial records are kept private. Colleges then have a duty to protect this information from data breaches. Particularly as this information is moved to the cloud. If student information is not secured properly and there is a data breach, this could end up endangering the school's reputation and financial stability.
Working with an MSP then gives these institutions the best chances of preventing a data breach. A managed IT service will work to secure student records and ensure digital protections are enhanced as data is moved to the cloud for ease of access.
Hospitality
When it comes to the hospitality industry, providing quality customer service is vital. However, the services offered by businesses in the hospitality industry grow increasingly digital. So these businesses will need a robust, knowledgeable IT staff by their side helping to ensure that guests have the best experience possible.
Hotels and restaurants begin to rely on technology for booking/ordering systems, self-check-in systems, and to provide guests with a fast, reliable Wi-Fi network, ensuring you have access to extensive IT resources will be critical. Yet, many small, independent hotels and restaurants do not have the resources to staff and maintain an in-house IT department. Outsourcing your IT needs to an MSP will then be vital in ensuring the technology you and your guests rely on operates properly. For hotels, an MSP will also be critical in helping to secure sensitive guest information such as addresses and credit card information from a potential cyberattack.
Contractors and the Construction Industry
The construction industry continues to be one of the fastest-growing in the world. This industry continues to evolve. In fact, contractors and construction companies have grown increasingly reliant on technology as new innovations continue to change the way contractors do their jobs.
Everything from site surveys to design, communication, and timeline control is handled digitally. So construction companies need to ensure that their IT infrastructure is robust and reliable. Even a slight interruption in a company's IT network could cause costly delays and result in missed deadlines. An MSP can then play a critical role by helping construction companies to continually maintain, enhance, and upgrade their IT systems regularly. This allows contractors to focus solely on their projects, reducing downtime and improving productivity.
Ultimately, most small-to-medium-sized businesses could benefit from managed IT services. This will give them access to superior IT resources that they likely could not have afforded while continuing to maintain an in-house IT department. With an MSP, research and development costs are spread out across multiple clients. This allows small companies to benefit from the latest IT advancements.
Is your business currently maintaining an in-house IT department? Are you hesitant to make the switch to managed IT services? At Ripple, we know that making the switch to managed IT services can be an overwhelming prospect. Contact us.
Don't Fall Behind!
Get the latest work-from-home and Humans First® IT tips straight to your inbox.