 The net is iPhones are a great resource for useful apps to help with everything from setting reminders to getting the lowdown on the latest pseudo-speakeasy. As Apple experts, Ripplers are discovering and testing out new apps on a near-constant basis in an effort to keep up with the latest innovations and IT solutions. So, this month we decided to go all Apple and present to you some interesting products and apps for iPhones and iPads.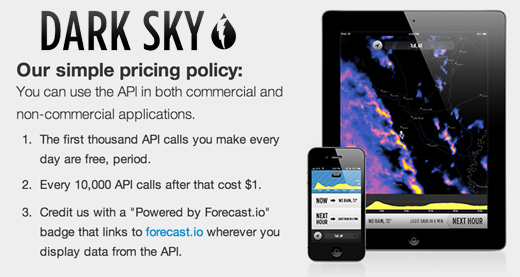 1. Dark Sky is a new kind of weather app. It uses state-of-the-art weather forecasting to predict when it will rain or snow — down to the minute — at your exact location, and presents it to you alongside some truly beautiful radar visualizations. Dark Sky was funded partially through Kickstarter and is now available for both commercial and non-commercial use. So, if you're fanatical about knowing when you should bring an umbrella, or just love radar visuals ( they are strangely entrancing) then shell out the $4 for Dark Sky. It's a cheap price for a pretty awesome application.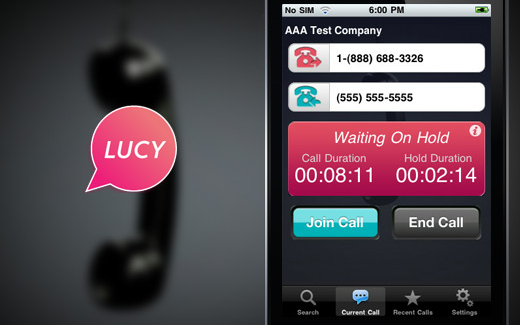 2. With LucyPhone, if you get put on hold just press ** and "Lucy" will hold your spot in the queue until a live agent picks up on the other end. And while Lucy waits on hold, you can do other things and then choose to re-join or cancel the call at any point. The app also shows you the status of the call and your recent call history. Neat, huh? Make waiting on hold Lucy's problem. She don't mind.

3. Year Walk is an iOS adventure game where you embody a nameless, lovelorn soul who embarks on a journey into the bleak world of Swedish folklore in an effort to win back his one and only love. Throughout this creepy walkabout, your character will face mental and emotional challenges. To say anymore might spoil the truly unique, picture book-like gameplay. But what will be obvious from the first sequence of Year Walk is the strong visual appeal of the minimalist backgrounds and sweeping animation. It's pretty.. in a pretty bleak way. Ah, the Swedish. Even their iPhone games are wonderfully esoteric.

So, those are the iPhone apps we're digging for the month of July. We hope you find them to be useful, or at least worth investigating. We'll have another round of favorite websites and apps next month. If you have some that you think we should mention, for Apple or Android devices, please comment below with the url. Thanks!
Don't Fall Behind!
Get the latest work-from-home and Humans First® IT tips straight to your inbox.