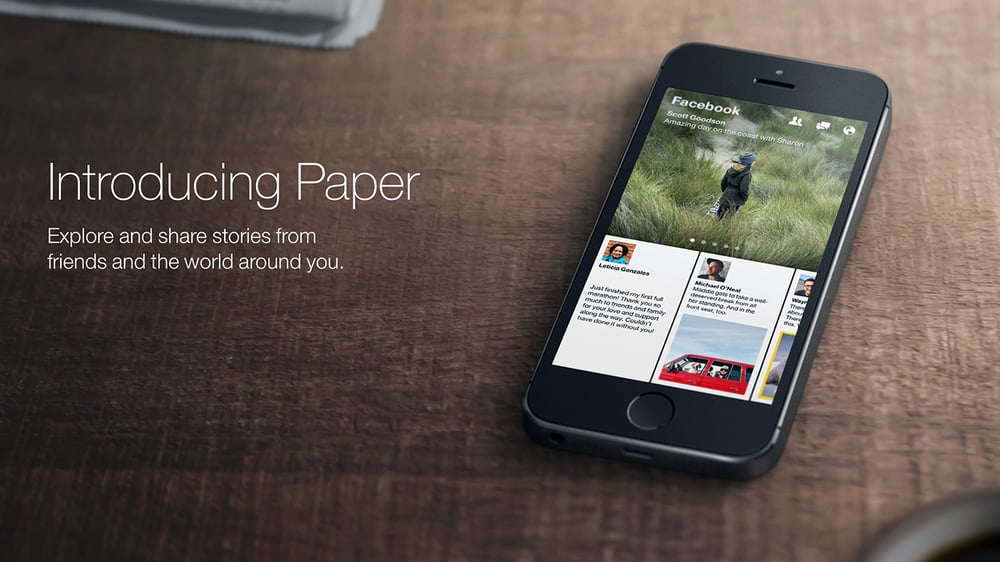 With the new Paper app from Facebook you can view a mobile-friendly, full-screen version of profiles, Pages, and more. Instead of columns, blocks, and sections dividing up the paper and competing for your attention, Paper puts the content front and center. It's a radical departure from the look and feel of the normal Facebook app, and that's got to be one of the reasons why Paper has it's own name.
No doubt Zuckerberg and crew didn't want to scare off their older and/or less tech savvy users with a slick, mandatory Facebook update. That's why Paper is being touted as an "alternative" rather than a replacement for the standard Facebook mobile app. At least for now. One could speculate that Paper is a way for Facebook to combat growing concerns about users abandoning the social network for more modern forms of communication without distancing itself from the moms and grandmas who've made their way online.
Paper is going be to a welcome change for those completely over Facebook. But whether the modern look and content-driven design will keep those people interested, or more importantly attract new users, is anybody's guess. Fanfare for the recently offered app has been rather low-key, but those who've played around with Paper have been overwhelmingly impressed. Myself included.
Paper is currently available for users running iOS 7.0 or later, and can be downloaded from the iTunes Store or App Center on your Apple mobile device. Watch the video below and see if the changes are enough to get you excited about using Facebook again.
Don't Fall Behind!
Get the latest work-from-home and Humans First® IT tips straight to your inbox.