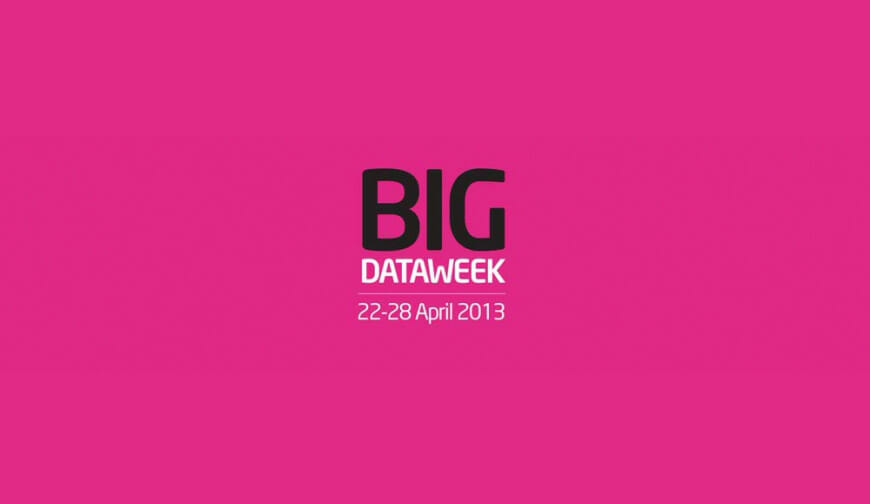 Big Data Week, an international touring conference featuring a series of events and meetups, will be in Atlanta starting April 22nd and will continue through the 28th. If you're unfamiliar with the now three-year running event, which this year is being produced by media140 Worldwide, here's the description from the official BDW site:
Big Data Week is one of the most unique global platforms of interconnected community events focusing on the social, political, technological and commercial impacts of Big Data. It brings together a global community of data scientists, data technologies, data visualisers and data businesses spanning six major commercial, financial, social and technological sectors.
Guest orators listed to speak at the kick-off on Monday, April 22nd will include:
• Steve Lohr, New York Times
• Michael Hickins, Wall Street Journal
• Thomas Madden, CDC
• Joseph Guerrisi, UPS
• Bob Candelmo, SunTrust
• William VanCuren, NCR
• Greg Hart, McKesson
You can register for Big Data kick-off at Eventbrite. Tickets are $25 in advance, with drinks and networking beginning a full hour before the speakers take to the stage at 7pm. Visit BigDataWeek.com/Atlanta to see the full calendar of scheduled events and meetups.
Don't Fall Behind!
Get the latest work-from-home and Humans First® IT tips straight to your inbox.