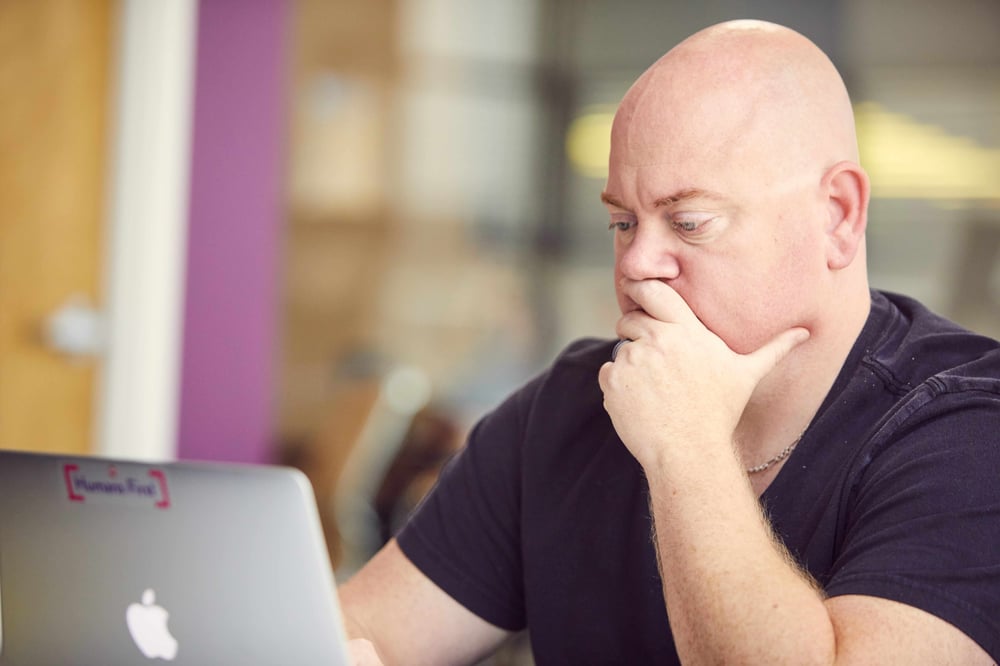 With the reliance of social media and email, many organizations we work with are finding traditional phone systems less critical to their day-to-day communications. Further, more teams are working from home (or other various locations) and can't be limited to their desk. As a result, we're seeing a dramatic reduction in the number of physical office phones and more staff encouraged to utilize personal devices to communicate with customers.
Although it's great to let staff use their own devices, prospective and current customers still need to call your business!
So what do they dial? More so, how can this be affordable, centrally managed, and accessible on any device? This is the same dilemma many folks face when transitioning away from a traditional system.
Here's what a lot of folks utilize today.
All of our phone calls are now made and received through Dialpad:
Designed by the same folks that created Google Voice, Dialpad is a cloud-based voice, messaging, and video solution designed to work on iOS, Android, Desktop, and Web. Dialpad is integrated with Microsoft Office 365, G Suite, Salesforce and more.
Each user is $15 per month (includes unlimited calling and texting in the US & Canada)
Company main line is included with the first user.
Additional Department lines are $5/month
Toll free numbers are an additional $5 and cost $0.02 per minute for the Dialpad account holder.
One feature we're especially pleased with is that the ability to have a call center:

As someone who works primarily on their laptop with earbuds, I always loathed switching to the landline to hold conference calls. Not to mention, it just felt outdated and cumbersome to be tied to my desk when my primary machines are a laptop and iPad. Uberconference (made by the folks at Dialpad) is a simple conference call system that you can dial into by web or phone.
FREE for unlimited calls with all main features.
Business version for $10 a month, when billed annually, that gives you your own local number that you never need a PIN for, outbound calling to participants, recurring conferences, international dial-ins and more.
Or get ALL the business features with a toll free number for $20 a month.
What does Dialpad look like on my phone?
Every free account starts with 10 caller maximum size, UberConference Business gets you up to 100 participants per conference. Now I never have to take my earbuds out to be on a call. I just click and speak. One feature that I really like is if a client joins the call a little early, I'll get a text message or email notifying me they're waiting.
One great addition is Dialpad and Slack work really well together:
Another feature that is offered is UberConference. This lets folks hold conference calls with ease directly through Dialpad:

Switching to Dialpad makes it irrelevant where you are (home, office, traveling, etc). So long as you have a laptop, iPad, or smartphone, you can't miss a call and are free to meet anywhere.
That't it! Hope this is helpful.
Don't Fall Behind!
Get the latest work-from-home and Humans First® IT tips straight to your inbox.