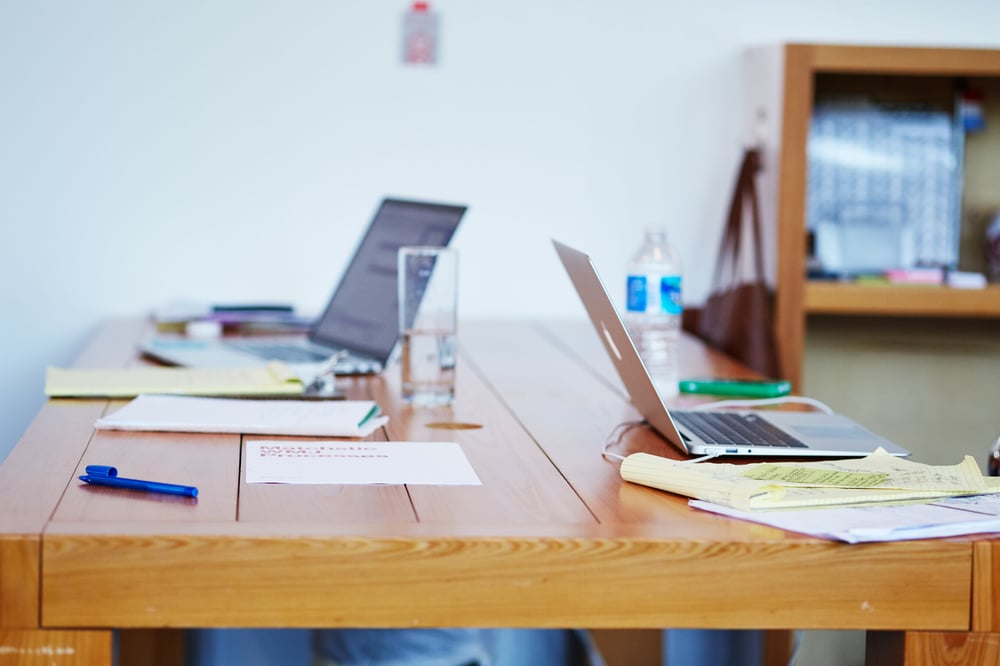 On Sept 23, Google released an update regarding a new user experience in Chrome. The sole purpose was to simplify and secure the browsing experience.
Most notably:
A new look and a faster way to do anything: When you're on the web, you're on a mission. With redesigned tabs, easier password management, and richer search results, Chrome has what you need to do it all.
Smarter search for everything you want to do: Fast answers in your address bar? Yes, please. Chrome's new address bar uses Google Search to make any fact-finding mission faster and simpler.
Chrome security is your browsing superpower: Don't really know what can go wrong on the web? You don't have to. Chrome automatically protects you from security issues like phishing and dangerous sites.
Go anywhere, do everything: Chrome works on any operating system, and on all your devices. Switch between your laptop and phone, customize any way you want, and keep doing more.
Not too shabby, right? Apart from some user experience differences, the change is seemingly better.
Matthew Green took a deeper look into the recent Google Chrome update and ended up writing the following:
"A few weeks ago Google shipped an update to Chrome that fundamentally changes the sign-in experience. From now on, every time you log into a Google property (for example, Gmail), Chrome will automatically sign the browser into your Google account for you. It'll do this without asking, or even explicitly notifying you. (However, and this is important: Google developers claim this will not actually start synchronizing your data to Google — yet. See further below.)

Your sole warning — in the event that you're looking for it — is that your Google profile picture will appear in the upper-right hand corner of the browser window."
Here's what Matt is talking about:

He's pretty upset -and it's valid. So it got me thinking…
Do I still want to use Chrome as my primary browser?
All of my bookmarks and browsing knowledge have been exclusively Chrome since 2009 (shortly after it was first released). Am I really ready to break-up with Google Chrome? I wasn't sure so I put together a list of things that helped me organize this experience.
The Browsers we looked at:
The Basics
This was a pleasant win for me from all three. All of my bookmarks followed me. I could still use my password manager. Lastly, the add-ons/extensions I used the most were available (or closely matched).
Bookmarks are very important
Password Storage
Add-ons, Extensions, or Plugins?!
Obvious Security
I like to be able to quickly know if the site I'm browsing in is secure. Here are screenshots of the browsing experience from Chrome, Firefox, and Safari.
Chrome: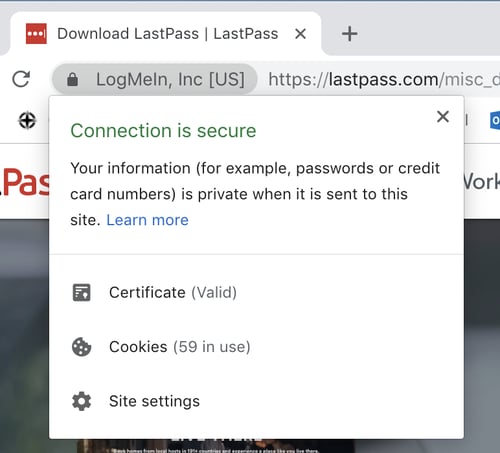 Firefox: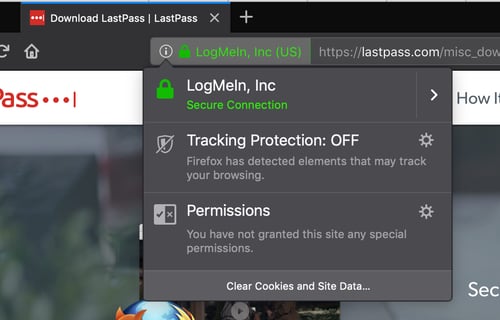 Safari:

The browser experience of having multiple accounts (work vs personal):
Although Matt made the argument against being logged into Google, if your business utilizes G Suite to any extent, it's imperative to be able to access your Apps (e.g. GMail or Drive) with or without Chrome. The simplest way to accomplish this is to sync accounts. However, be warned:
Your G Suite account can access the majority of Google products using the email address assigned to you by your administrator. It's important to note that your administrator has access to any data you store in this account, including your email. Please read the Google Privacy Policy for more information.

Furthermore, your domain administrator can turn off particular services or restrict your ability to move data to or from the organizational account.

If you access Google products with an email address assigned to you by an administrator, your agreement or legal relationship with that administrator might affect:

Who owns the data or content that you submit or upload through your account.
The conditions under which you may access your account or when your account may be disabled.
Who may access or delete the data in your account.

If your account is currently self-managed or team-managed, your account may become managed by a domain administrator. Learn more.

You can also access Google products not included in G Suite by creating a Google Account not managed through G Suite.
Plan B?
If you prefer to not link your business or personal Google accounts together in Safari, check out SwitchUp.
What does SwitchUp do?
If you prefer to not link your business or personal Google accounts together in FireFox, the folks at Mozilla actually have a solution built right in. Checkout Firefox Multi-Account Containers.
What does Multi-Account Containers do? Firefox Multi-Account Containers lets you keep parts of your online life separated into color-coded tabs that preserve your privacy. Cookies are separated by container, allowing you to use the web with multiple identities or accounts simultaneously.
Conclusion
In the end, it's a three-way-tie.
Safari really does a nice job of making the browsing experience simple, slick, and private. If you're an Apple user (e.g. iPhone, MacBook, iPad) they work very well together.
Firefox: They've done a lot to compete with Chrome. In particular, Firefox Multi-Account Containers add-on really stuck out as a defining tool that could make me switch.
Chrome is king and the data backs that up: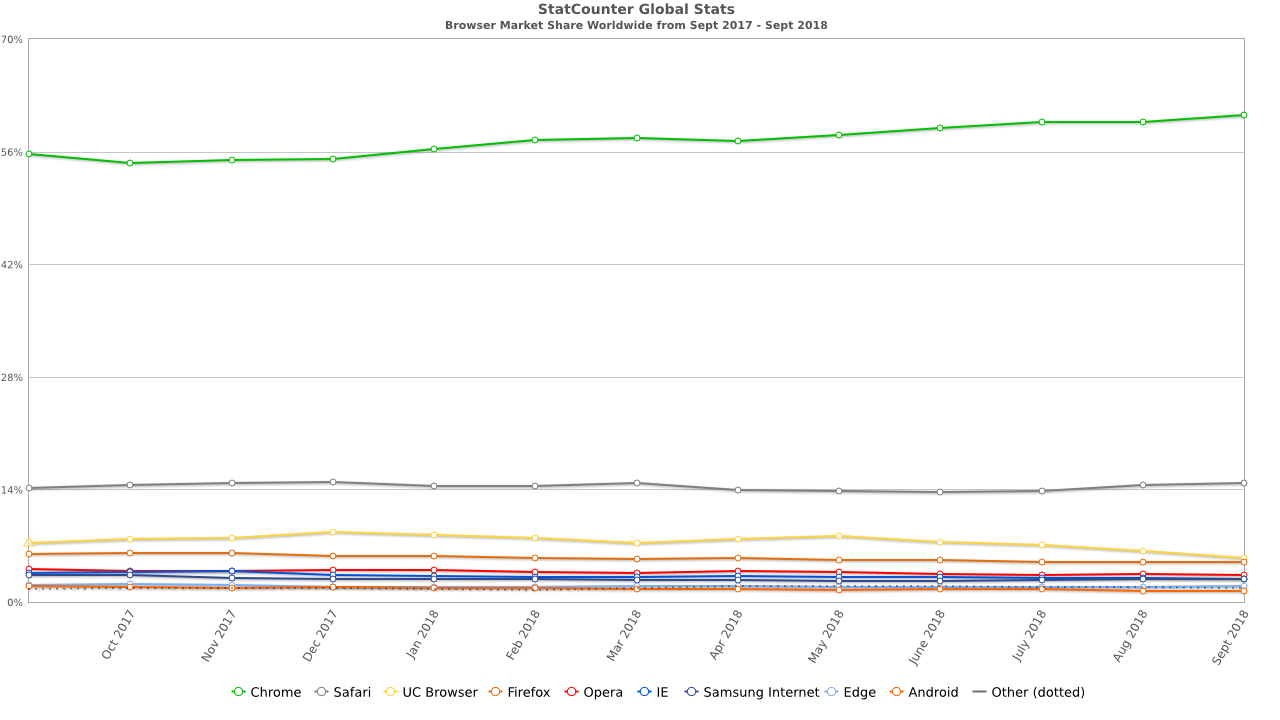 All of them share unique experiences that could make the argument in any direction. For now, since so much of what I do is through G Suite, I'm not yet ready to give up on Chrome. Based on the StatCounter Global Stats above, neither is the rest of the world.
More stuff…
Want to learn more about Chrome? Check out our post on using a Chrome device.
Want to learn about ditching the laptop and using just an iPad? Check out our post!
Don't Fall Behind!
Get the latest work-from-home and Humans First® IT tips straight to your inbox.