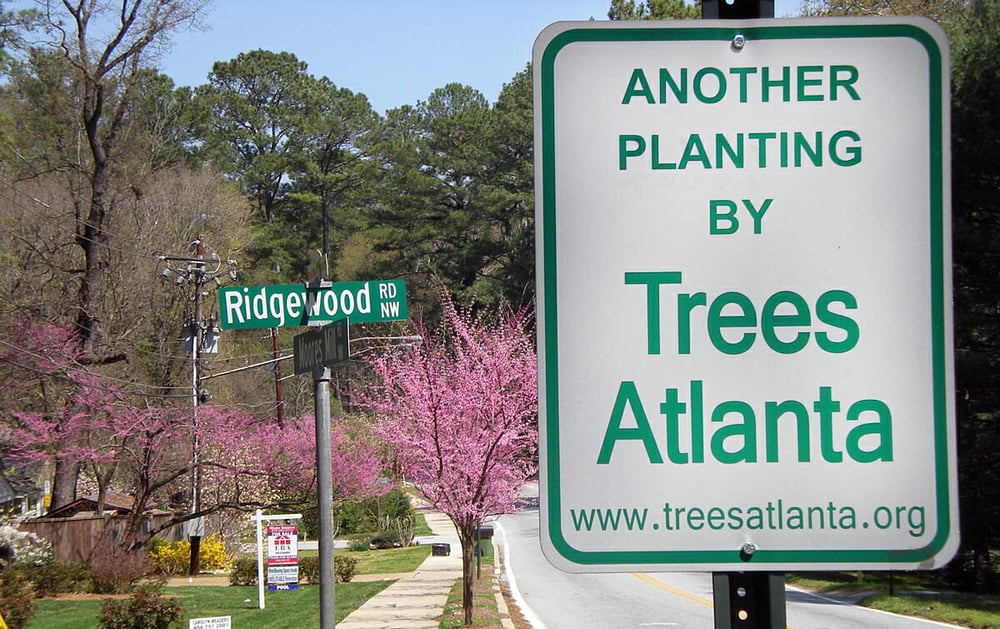 Hmm. The more I look at the word "trees," the less it looks like the correct spelling. Imagined typos aside, if you're in Atlanta this Saturday trees will be taking center stage at the once-a-year Tree Sale put on by the nonprofit organization Trees Atlanta.
Located in the Cabbagetown / Reynoldstown area, the Trees Atlanta headquarters will be packed with all types of trees and shurbs, including (eventually) mighty oaks, magnolias, hydrangeas, redbuds, Japanese maples, dogwoods, and more.
To further entice humans into bringing home one or more of these branch-bearing beauties, Trees Atlanta will host a festival with music, food trucks, and a sheep petting zoo. There'll be demos on tree planting and pruning, informative booths, and more topiary resources than you can shake a stick at.
So, come out on Saturday and save a tree. You're sure to spot some Ripplers loading up their wheelbarrows and trucks with some of Atlanta's indigenous (and cheap) oxygen-makers. Or, at the very least, having some grub and digging on some pet sounds. See you there.
Don't Fall Behind!
Get the latest work-from-home and Humans First® IT tips straight to your inbox.