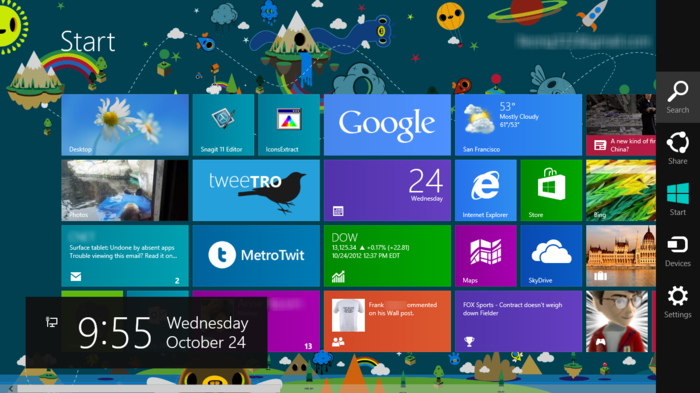 Between now and the October 26th release date, Microsoft is allowing curious folk to check out the all new Windows 8 (both the 32 and 64 bit versions) with a 90-day evaluation download available at MSDN and TechNet.
While intended for IT professionals and app developers, anyone can to take 8 for a spin. Microsoft's hoping that early use of their new OS will create some buzz. However, since this trial version cannot be upgraded to the eventual full release, it's suggested that users install the RTM download on a virtual machine or a separate hard drive (always a good idea when previewing software).
According to initial reviews, the Windows interface has been greatly streamlined, prominently features Microsoft's Bing search engine, and contains a Store (similar in nature to the much beloved Apple Store). In addition to the changes in style, Windows 8 boasts less battery drain, faster downloads, and quicker installation of apps. Whether or not Clippy makes a return to the scene has not yet been determined.
Don't Fall Behind!
Get the latest work-from-home and Humans First® IT tips straight to your inbox.