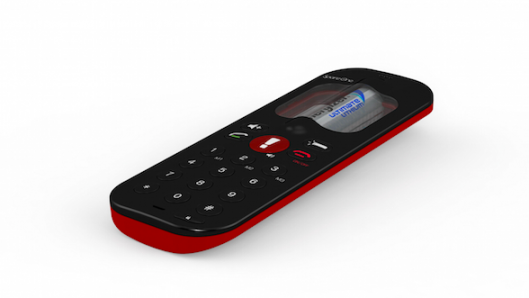 For all of our New York clients who've suffered through Hurricane Sandy, along with our own NYC Ripplers, we wanted to make mention of a pretty cool way to make sure you can always get through to someone in the event of an emergency.
The new SpareOne Emergency Phone is a handy AA battery-powered device that can make calls anywhere within range of a GMS tower (pretty much everywhere you could go in the US these days) and performs far better in extreme weather conditions than any Smartphone on the market.
The best part? No power outlet required. The phone allows for up to ten hours of talk time, meaning that you'll have plenty of connectivity when there's a power outage or in the event that you get stuck somewhere on the side of the road. And you don't worry about checking the battery level when you do need to use it. The SpareOne phone can keep its charge for up to 15 years, if unused. Just charge it once, toss it in your junk drawer or glove compartment, and it will be ready for whenever you really need it.
This phone is loaded with a bunch of other cool features like "Auto reply text," which will generate an automatic text response informing people that you cannot read text messages and can be reached via phone calls instead. And it has a LED light that can stay on for a full 24 hours.
Oh, and it's not even expensive. A single emergency phone costs just $89.99, and they get cheaper if you buy more than one at a time. Go technology!
Don't Fall Behind!
Get the latest work-from-home and Humans First® IT tips straight to your inbox.