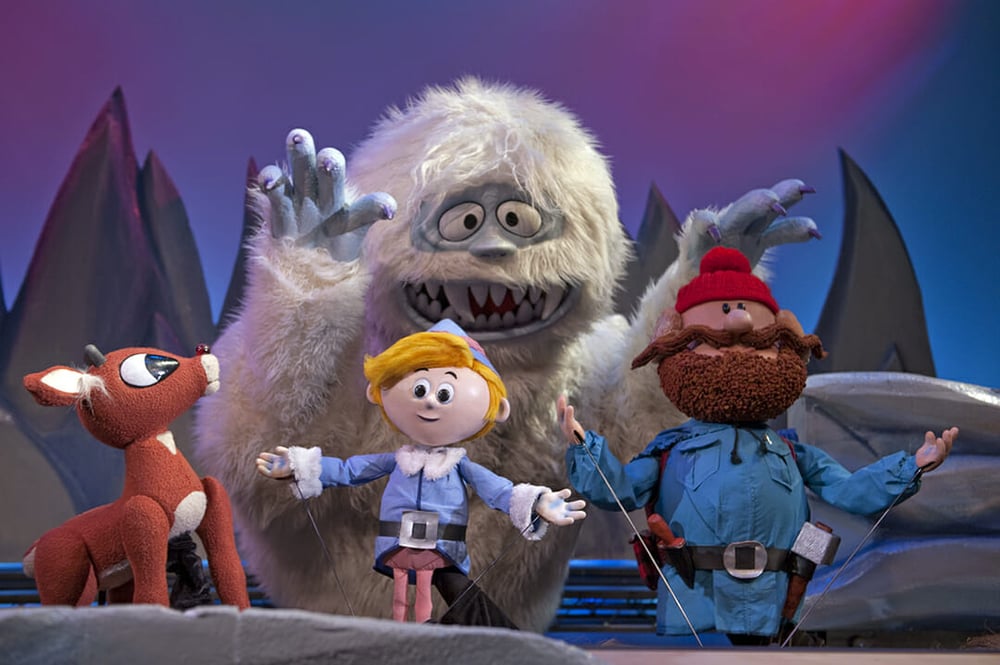 Rudolph the Red-Nosed Reindeer will be in Atlanta at the Center for the Puppetry Arts for a faithful adaptation of the classic 1964 animated feature by Rankin Bass from now until the end of December. Director Jon Ludwig adapted the popular stop-motion television special, which features a wannabe dentist elf, an island of misfit toys, and a peppermint prospector. Oh, and then there's Burl Ives as the narrator / singing snowman. Right. It's a truly unique tale jam packed with subplots that's entertaining for both kids and kids at heart.
Anyone interested in learning more about the art of puppetry can purchase tickets to select performances of Rudolph the Red-Nosed Reindeer which will included, a rare, live-camera, behind-the-scenes demonstration entitled Rudolph Unwrapped. During this performance, patrons will receive an exclusive peek into a world rarely seen, the one behind the curtain, where an intricate backstage ballet of puppets, props, scenery, and puppeteers creates a magical world of make believe.
Check out the official website for dates and times. Oh, and if you need proof that a puppet version of a 60's holiday special can be awesome, look no further…
Don't Fall Behind!
Get the latest work-from-home and Humans First® IT tips straight to your inbox.