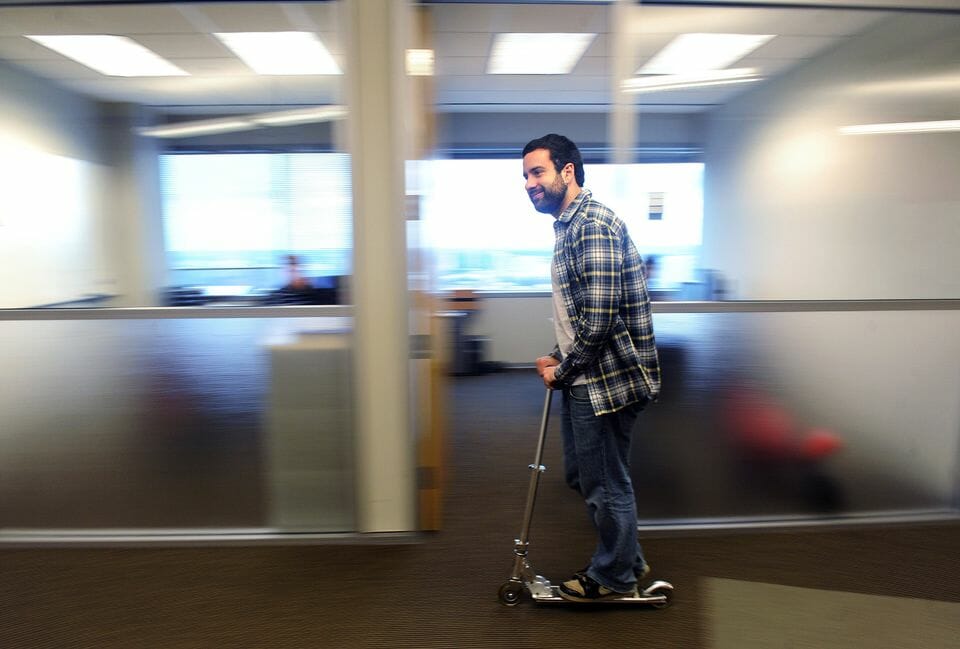 If you haven't seen, Pardot was awarded the Best Workplace in Atlanta by the AJC last week. It was no fluke – they earned it.
I have known David Cummings (one of the Pardot co-founders) since 2007. I've watched as he built – with great discipline, the culture that makes Pardot such a great place to work.
David was not a natural "culture-builder." He's not a whimsical, life-of-the-party guy. And he's not particularly emotional. In fact, when he started Pardot, culture was the last thing on his mind. But he came to realize that it's critical (in his words the only competitive advantage a company has) to building a great company. I think there are some lessons that any company can take away from his example:
David recognized that the money he spends on tools like IT Support, computers, snacks, and fun is an infinitesimal fraction of where he is really investing his money – which is on people. Lesson: Don't skimp on the oil in your Ferrari.
David decided that trust pays a handsome dividend and decided to lead with trust, by becoming a ROWE (Results-Only Work Environment). His people can work where they want, when they want, so long as the work gets done. Lesson: Great people don't need supervision, they need leadership.
David hires like a relentless Topgrader. He only hires people that fit his trust-based culture, and he waits – even when it's painful, even when the candidate has great skills – if he has to in order to find cultural fits. Lesson: Hire to build your culture, don't let your culture drift from hiring based on skills alone.
Congrats to David and the whole Pardot team on a job well done. If you'd like to learn more about how Ripple's Beyond Support (™) IT Service has helped Pardot stay productive and keep up with growth, click on the button below to request the case study.




Don't Fall Behind!
Get the latest work-from-home and Humans First® IT tips straight to your inbox.