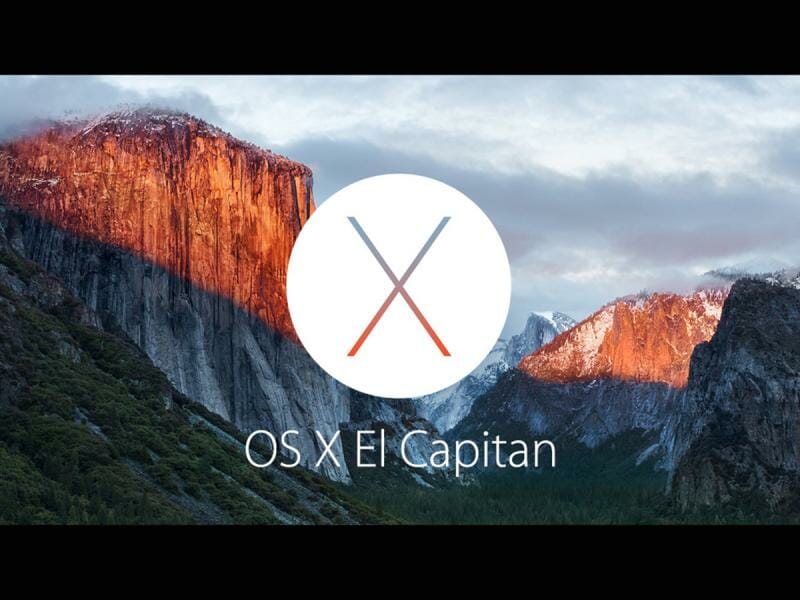 El Capitan and Windows 10 go head to head
As the highly anticipated release of Windows 10 draws nearer, Microsoft is working to put the finishing touches on its powerful, intelligent, and user-friendly features. But it won't be the only operating system upgrade on the block. Recently, Apple revealed details for their newest OS X upgrade: El Capitan.
Both operating systems are expected to be chock full of performance and user interface updates…but which is the best operating system for you? Here's a few details of each that may help you decide which system is best suited to your needs, as described by Time.
Advanced intelligence
Windows 10
Many people are excited for the pivotal role Cortana will play in Windows 10. Cortana is designed to function just like a "real" personal assistant and therefore maintains a notebook where she can keep track of your interests, favorite places, and even times that you don't want her bothering you. Cortana can learn your preferences, set reminders, and deliver them at the right time and on the best device.
El Capitan
No word yet on whether or not Apple will continue to keep their voice assistant, Siri separate from the Mac OS and leave it only on handheld devices. But we do know that Apple has improved the Spotlight search feature, allowing it to find all sorts of information in addition to your files and apps (like weather, stocks, and sports scores).
Apple has also added a natural language search feature to Spotlight and the Mail app within El Capitan. You can ask it to find "documents I worked on last April," or "emails I ignored from Steve," and it will display exactly what you're looking for.
Superior browsers
Windows 10
There are a lot of questions surrounding Windows 10's new browser, Microsoft Edge, which will be taking over for the long-standing Internet Explorer. Although there are many unknowns surrounding the new browser, there's a lot to look forward to. For example, users will have the ability to write or type notes directly on webpages, as well as utilize Cortana's integration with the browser.
El Capitan
Apple's Safari browser has been around for ages and has seen a lot of improvements along the way. Although it could still use some more work, Apple is introducing a button that can mute music or videos playing in one of your open tabs. Safari will also be getting a new Pinned Tabs feature that allows users to keep some go-to windows open in the background without taking up much space on your screen.
The little details
Windows 10
The previously discarded Start Menu will return with Windows 10, as well as additional improvements to the system's window management system. Windows 10 will allow users to choose as many as four apps to snap into place on screen, or create more virtual desktops for even more groupings.
Windows 10 can also run on mobile phones and tablets. It's too early to tell how impactful the reality of "continuous apps" will be, but it's certainly an exciting development. Having the ability to login to the same app on all your devices and see the same data seems like a pretty big step in the right direction.
El Capitan
Apple has provided users with multiple desktops for years, but El Capitan will allow two apps to be split on a full screen. The new side-by-side window-management feature may be overdue, but there are other little details that make El Capitan a user-friendly upgrade. For example: if you can't find the cursor, wiggling the mouse or touchpad will cause the arrow to temporarily grow, making it easier to find.
Graphics and gaming
Windows 10
Although Apple has stepped up the competition in the gaming world, it will be difficult to knock Microsoft from their post. Currently, there are plans underway to allow Xbox users to stream their games to other Windows 10 devices. This would turn laptops, tablets, and phones into gaming rigs and allow Microsoft to further dominate the gaming market.
El Capitan
Apple has stated that El Capitan will offer 1.4 times faster app launching, 2 times faster app switching, and 4 times faster PDF opening. But the biggest refinements come along with the introduction of Metal. Metal was first released on iOS last year as a way to crunch code faster and will now make its debut onto Mac computers.
According to Apple, the technology will accelerate graphics with a 50% increase in rendering performance and a 40% improvement in rendering efficiency. Metal will not only help graphics-intensive games look stunning, it's also poised to add strength to pro-level software.
Final verdict
It's clear that both Windows 10 and El Capitan will be formidable operating systems. But the consensus among industry insiders seems to be that Apple's contender is the leader. Considering Apple makes both Mac computers and the OS X on which they run, they tend to be more secure and provide a better performance experience. For those looking to spend less on their computers, Windows 10 is definitely a strong option.
You can decide which system is best for you when El Capitan officially launches this Fall, soon after the July 29th release of Windows 10. Stay tuned to see which system will come out on top!
Don't Fall Behind!
Get the latest work-from-home and Humans First® IT tips straight to your inbox.