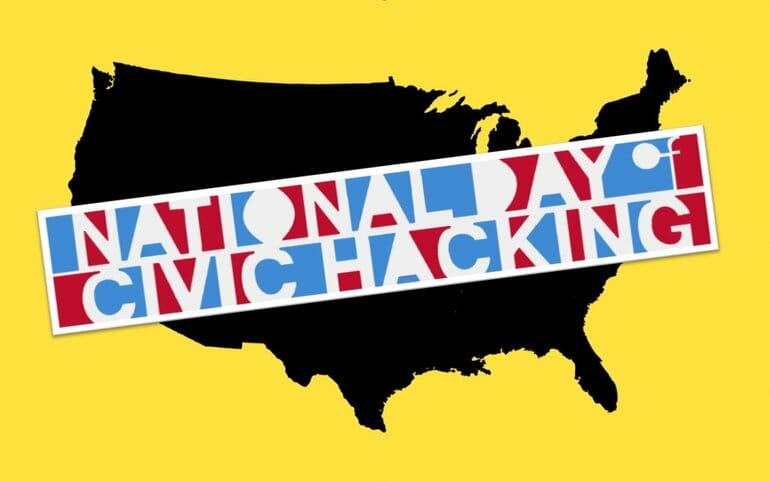 National Day of Civic Hacking is an event taking place June 1st and 2nd in cities across the US. NDCH will bring together citizens, software developers, and entrepreneurs from all over to collaboratively create, build, and invent new solutions using publicly-released data, code and technology to solve challenges relevant to our neighborhoods, our cities, our states and our country. The event hopes to demonstrate what's possible when people work together to strengthen our society and our individual lives.
National Day of Civic Hacking will be unique to each city depending on that area's specific needs. It might take the form of a block party, hackathon, brigade meetup – or something completely different. The goal of this year's National Day of Civic Hacking is to get at least one city in all 50 states and territories to participate. Even the White House has pledged to get in on the action.
Read more about the whole event on the Hack for Change website. And if you don't see your hometown on the list of participating cities, then get involved and sign up. Here's a list of the events occurring in Ripple-supported cities:
NYC EDesign Lab Open Source K12 Education Hackathon
Saturday, June 1, 2013 to Sunday, June 2, 2013
New York Rockaway Beach Civic Hack Day
Saturday, June 1, 2013
NYC BigApps Closing Expo
Saturday, June 1, 2013 to Sunday, June 2, 2013
Don't Fall Behind!
Get the latest work-from-home and Humans First® IT tips straight to your inbox.