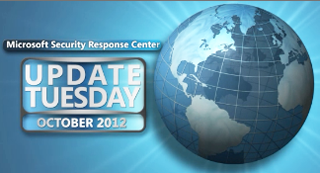 On Tuesday, Microsoft issued seven updates that eliminate vulnerabilities in Word, Office, Windows, SharePoint Server, SQL Server and more, including a security flaw in Word used to attack the company's own online services.
One such updated is being called "critical," Microsoft's highest threat ranking, while the others are simply labeled as "important." The critical update for Word affects all versions of Microsoft's word processor running on the popular Windows OS, including versions from 2003, 2007 and 2010, as well as Word Viewer and Office Web Apps.
All Windows users are being urged to install MS12-064 immediately, as one of the known bugs in Word could be exploited to collect their private data. Users need only to view a malformed RTF (rich text file) document in Outlook 2007 or Outlook 2010, which use Word as the default editor, to invite hackers to secretly obtain personal information and stored passwords.
Also on Tuesday, Microsoft began instituting a long-planned update that invalidates certificates with keys less than 1,024 bits long, disabling those systems that don't meet the new requirement. Announced in June, this update had remained an optional download until this week when it was made mandatory.
October's seven security updates can be downloaded via the Microsoft Update and Windows Update services. Be sure to get those installed ASAP, and check to make sure your current certificate key is up-to-date. If you're a Ripple client, not to worry. We always let you know before you're due to renew.
Don't Fall Behind!
Get the latest work-from-home and Humans First® IT tips straight to your inbox.