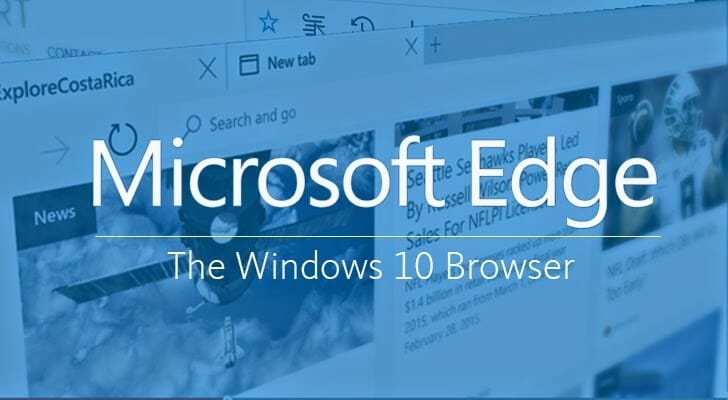 Project Spartan Has an Official Name
Over the years, people's browsing habits have changed, with the expectation that web browsers should be able to handle phone calls, run web extensions, and applications. Internet Explorer has never really caught up to that expectation and it's become clear that it's time for Microsoft to introduce a powerful browser to take over.
Previously referred to as "Project Spartan," Microsoft has been hard at work developing a new browser within Windows 10 that could appeal to the modern minds of developers and young people alike. After months of speculation, Microsoft has finally announced the official name for the new browser: Microsoft Edge.
A New Browser for Windows 10
Fortune describes how the technology inside Microsoft Edge is fundamentally different from what's running inside Internet Explorer. Unlike Internet Explorer, Edge will support modern browser functions (like running web extensions and applications).
Upon making the announcement, Joe Belfiore (Microsoft's Corporate Vice President of the Operating Systems Group) explained it will be extremely easy for developers to build apps and extensions with "virtually no work" and just a few tweaks to bring them to Microsoft Edge.
Although Microsoft Edge will be the successor to Internet Explorer, it doesn't mean Internet Explorer will be going away completely. Large corporate customers can breathe a sigh of relief knowing Microsoft will release Internet Explorer 11 with some versions of Office 10 and will continue to support it, as well. However, Microsoft has made it clear that Internet Explorer will be available only in unique legacy situations.
On the Edge of Consuming and Creating
VentureBeat explains how Edge will be the default browser for all Windows 10 devices, with attention placed on giving developers a proper experience and offering consumers unique features. These features include the ability to annotate on web pages, distraction-free reading, and Cortana integration. According to CNET, having Cortana built-in allows the option for Cortana on iOS or Android if an Edge app becomes available on those platforms.
Here's a peek at the ins and outs of Microsoft Edge:
Move Over Internet Explorer
The "e" icon that Microsoft Edge will use is very similar to the one that's been used to represent Internet Explorer since 1996, but Belfiore has stated that the "e" icon now has a completely different and better meaning than it has for awhile.
So far, Microsoft Edge seems like a browser that most technologically-inclined users are comfortable with. These are the markets Microsoft needs to woo in order to stay relevant moving forward. It's only a matter of time before Windows 10 is officially released and we'll all be able to judge Microsoft Edge for ourselves. Until then, stay tuned for updates!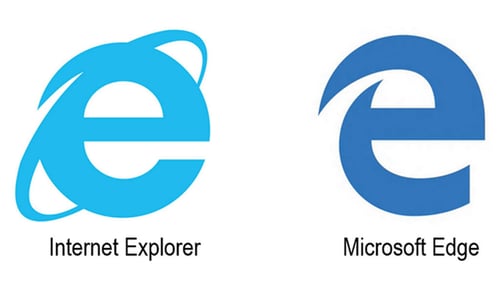 Don't Fall Behind!
Get the latest work-from-home and Humans First® IT tips straight to your inbox.