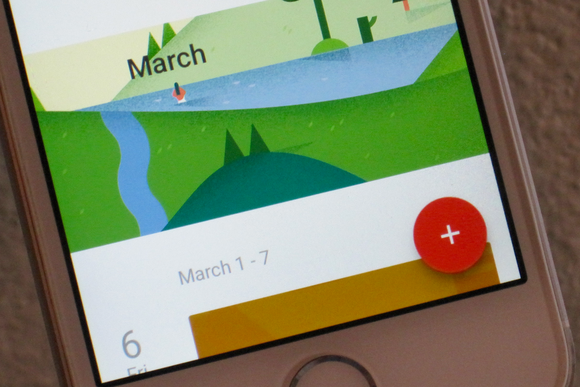 Google Calendar for iPhone is Here!
On March 10, Google launched a dedicated calendar app for the iPhone and Gmail fans rejoiced! Google Calendar for iPhone is a beautiful calendar app that joins a lengthy list of well-designed, highly-functional Google apps on iOS that perform as well as, if not better than Apple's default options. Just like the Android app (which was released in November), iPhone users will get the following features: Events From Gmail, Assists, and Schedule View.
Macworld explains that Google Calendar for iPhone is designed primarily for users who live in the Google Apps ecosystem, though it will also sync with the calendars already set up on your iPhone. Keeping with the theme of Google's other recent app updates and launches, Google Calendar for iPhone uses Google's Material Design and offers an interesting reexamination on how mobile calendars should perform.
Here's a peek at the features Google Calendar for iPhone has to offer:
Events From Gmail
Each time you book a flight, buy concert tickets, or make a hotel reservation, you get a confirmation email containing the dates, times, and any other important information. But each time one of those emails comes through, you have to manually add all of this info into your calendar. And who really has time for that?
The new Calendar app automatically takes these emails and turns them into events, complete with things like flight numbers and check-in times. It gets better…your calendar event will stay updated in real time. Which means if your flight is delayed, the event will be updated as well!
Assists
Of course, you can manually add in appointments or edit the events that Google Calendar pulled in from Gmail. That's where the Assists feature comes into play…with Assists, Calendar will suggest titles, people, and places as you type, as well as adapt to your preferences over time. For example, if you frequently go jogging with Steve at the park, Calendar can quickly suggest that entire event for you upon typing 'j-o-g.'
Need to know how to get to one of your events? When you tap on the address in any event, it will send you over to the Google Maps app, so long as you have it installed. Talk about convenient!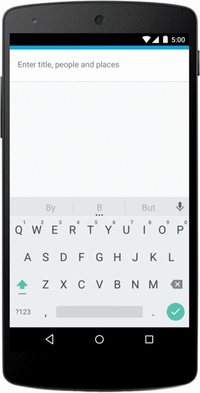 Schedule View
Schedule View includes pictures and maps of the places you're going, cityscapes of your travel destinations, and illustrations of your events like dinner, drinks, and dentist appointments (how cute!). If you receive a confirmation email for a hotel reservation, you'll see that reservation automatically show up in Google Calendar with an image of the venue.
Not only will these images help beautify your day, they'll also make it easier to see what's going on at a glance…perfect for when you're checking in from your phone! If you're not a fan of this feature, you can turn it off in the app's settings.
Should You Make the Switch?
If you prefer the design overhaul that Apple introduced in iOS 7, Google Calendar for iPhone might not be for you. The new Calendar app is clearly aimed at those who use Gmail and do most of their work in Google's ecosystem. If you use iCloud, an Exchange account, Outlook, or another email client, there's less reason to make the switch. This is especially true if you're happy with other apps.
But for many, the new Calendar app is the final piece of the "Googly" puzzle; putting Calendar right where it belongs with Drive, Gmail, Chrome, Maps, and the rest of the Google Apps brigade. Google hopes that with Google Calendar for iPhone, you'll spend less time managing your day and more time enjoying it. So get out there and enjoy it!
Don't Fall Behind!
Get the latest work-from-home and Humans First® IT tips straight to your inbox.