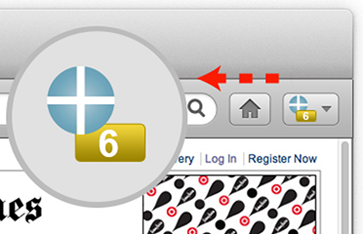 Abine's DoNotTrackMe is an add-on for popular web browsers that makes increasing your online privacy a cinch. Previously known as Do Not Track Plus when it underwent a massive overhaul at the beginning of this year, the latest version "adds more than 50 trackers to its list, for a total of more than 200 companies and 630 tracking technologies," according to Sarah Downey, Abine's privacy analyst.
Previous users of the add-on will dig the new crosshairs icon, and the fact that it shows how many trackers have been blocked on the site you're visiting. The new version also comes with social network warnings that, for example, will tell you when Facebook and Twitter make changes to their privacy policies or when they experience certain security issues.
DoNotTrackMe also sports a new interface that's more modern than its usable but basic predecessor. Now, the number of trackers attempting to follow you is front and center, and an easy to understand chart shows you how many times you've been protected. The new version also includes links at the bottom to Abine's useful privacy blog, which explores online privacy issues more in-depth. Downey believes that there will be some advertiser backlash against Abine and other security companies like it, but said "privacy should be simple, and consumers who want it should be able to get it."
DoNotTrackMe can be downloaded for Firefox (Windows | Mac), Chrome (Windows | Mac), Internet Explorer 32-bit (Windows only) | Internet Explorer 64-bit), and Safari (Windows | Mac).
[Original source: CNET: The Download Blog]
Don't Fall Behind!
Get the latest work-from-home and Humans First® IT tips straight to your inbox.