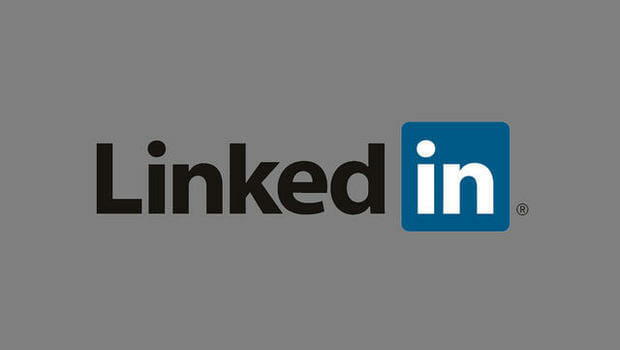 Facebook… Check! That's where I keep up with friends, talk trash when my team wins and get my fix of cute fury animal pics with ridiculous captions.
Twitter… Check! That's where I get my news, follow celebrities and see what's trending.
LinkedIn… Well.. I have a page but I never check it.
If this is you, then you are not alone. There are over 200 million members on LinkedIn from all over the world. Of those members, a large portion have no clue what to do on LinkedIn or why they should be, other than that someone told them they should be.
The truth of the matter is that LinkedIn can be an invaluable resource if used properly. However, much like exercising, you only get as much out of it as you put into it. Here's how to work LinkedIn and why…
Main reasons to use LinkedIn: LinkedIn is growing year over year and it's not going anywhere anytime soon. At this stage in the game, saying you are not on LinkedIn is pretty much like saying you are not very tech savvy or a little behind the times, neither of which is good.
1. Networking – Growing your network and expanding your professional circle not only makes you a more well-rounded professional but a more valuable employee as well. Not to mention it can create connections that can grow your business, create opportunities within your industry, and help you showcase your expertise. Think about it in the sense of traveling to a huge convention and meeting people in your industry from all over the world. Hearing them speak and learning from their experience and their ideas for the future. LinkedIn is a virtual version of that international conference available 24/7 and admission is free. Also, it is very important to make sure that you have a full and complete profile. Don't leave anything out. Be sure to include hobbies and any memberships you may have because you never know what will spark a person to want to connect with you. Sometimes finding a common thread with someone is all it takes to set you apart from everyone else.
2. Research – Whether you are in business development, management, or simply want to know what others in your industry are doing to move up the ladder, LinkedIn can be a great resource for professional research. The best way to get ahead get ahead is to learn from those that are achieving. The best way sell your product or service is to find people that could benefit from using it. All of this information and of course much much more is at your fingertips with LinkedIn.
3. Building Recognition – It is one thing to gain recognition in your company or to win outside awards, but it is also extremely valuable to have your voice be heard by your professional peers. LinkedIn allows you to make a name for yourself and prove yourself an expert in your field. One way to accomplish this is by making regular and valuable posts. If you have a blog you should be positing it to LinkedIn, and if you have a contributing opinion then you should be commenting on those posts that you follow. Another great way to build your LinkedIn reputation is to have solid recommendations. If a client or superior is singing your praises it's perfectly ok to ask them to give you a LinkedIn recommendation. If they are actually pleased with your work chances are they will be more than happy to take a few minutes and put it in writing. Pretty soon you will be the one whose inbox is filling up with requests to connect!
4. Recruitment – For those of you that are working to grow a business, LinkedIn can be a great resource for finding top talent. Whether you simply search profiles, follow comments or look for status updates on those in the market for a new job you can find a limitless amount of top talent with minimal digging. The best way to find the cream of the crop is look at who is making a name for themselves and putting the effort into proving themselves in their industry. Not to mention the recommendations on their profile. It's a great way to see not only what makes them special but what others have experienced while working with them.
Building a network and making connections: By building a strong network of connections you can open doors that you may have otherwise never known existed.
1. Who? – You want to be sure that you are reaching out to someone that adds value to your network. LinkedIn is not a popularity contest where try to get your number of connections as high as possible to show your value. In fact, unless you are a recruiter that will prove the exact opposite to members reviewing your profile. It is better to have a quality and not quantity when it comes to LinkedIn. You want to be connected to people that you can learn from, share and grow ideas with and people that can be resources for referrals and vice versa. The most important thing to remember is that the people that you connect with on LinkedIn should make you stronger professionally, end of story.
2. When? – You should always be on the look out for good connections on LinkedIn and it is constantly something you should be working. You should be utilizing LinkedIn on a daily basis and when you do meet good connections face to face, let them know you will be sending them a request on LinkedIn. It is much harder for them say no when you are shaking their hand and looking them in the eye as you make a verbal request to connect. Another big key here is don't wait until you need something from somebody to connect because the person on the other end of that request will see straight through it and be much less likely to accept simply so they can do you a favor. It's like getting invited to a big party where you are encouraged to bring friends. You don't got out the night before and try to meet people to take to the party the next day….that's just creepy. You take people you have already established friendships with. The same goes for LinkedIn…don't be the creepy guy at the bar scouting for last minute friends.
3. How? – Building your LinkedIn network really happens in four ways.
• Dumb luck. You might get a request from a solid connection. This very seldom happens without putting in some effort.
• You connect with people you meet on the job or at face to face networking events and conferences – great way to grow organically created relationships.
• You seek out solid connections and submit a request to connect. This puts you in the drivers seat of picking out the best of the best for you to be networking with.
• You prove yourself as an industry leader, make your voice heard and start receiving connection requests from which you can filter through and decide who is worth connecting with. This doesn't happen over night and it takes a great deal of time and effort, but certainly worth it in the end.
Sending requests that get you connected: When sending a request to connect it is important to make yourself stand out in a positive light.
1. Personalize – If we are talking LinkedIn etiquette then you should never send the standard pre-written request. You can't think of LinkedIn like you do Facebook, where you just hit a request button for an old friend or a new acquaintance and then wait for them to accept it. On LinkedIn you're working on building a professional network, so you should be a professional every step of the way. Always take the time to personalize your message in a way that will set you apart. By putting in a little extra effort your request already begins to become more valuable.
2. Honest and Sincere – When creating a personalized request to connect on LinkedIn, the best bet to be very straightforward. Tell the person exactly why you want to connect. Whether it is to learn more about leaders in your industry, connect in the hopes of growing your business, or ultimately asking for a meeting, be direct and to the point. The person on the other end will appreciate the lack of smoke and mirrors and you have shown value in being one of their connections by your no BS approach.
3. Give Them a Reason – You don't want to be just another request in the inbox. Chances are good if you see this person as a valuable connection, many others do as well. Many LinkedIn members have numerous requests a day to sift through and as we discussed earlier, accepting them all without good reason just dilutes the value of your network. Therefore, you must give them a reason that makes them want to connect with you. Maybe it's inviting them to a networking event that could prove to be very lucrative for them, or even something as simple as offering to buy them lunch. Either way you are already head and shoulders above the 22 others in the request queue that sent the old generic message.
4. Ask for a Next Step – If you are truly looking to build a connection with this person then you should never send a request to connect without setting up a next step. Think of LinkedIn as the professional version of courting someone…yes I said courting but it works here! You will never get a relationship by meeting someone you are really attracted to, chatting them up and then never following through and asking for the date. The same is true here – you must build these professional relationships from the very beginning. Be specific and ask for the meeting date, invite them to that networking event, or even set up a phone conversation to discuss how you can best mutually help one another grow within your industry. And don't be afraid to get creative! Unique ways to connect are usually more appealing than the same ole same ole.
Whew! So, those are my best practices when it comes to LinkedIn. Leave a comment with some of yours below.

Don't Fall Behind!
Get the latest work-from-home and Humans First® IT tips straight to your inbox.