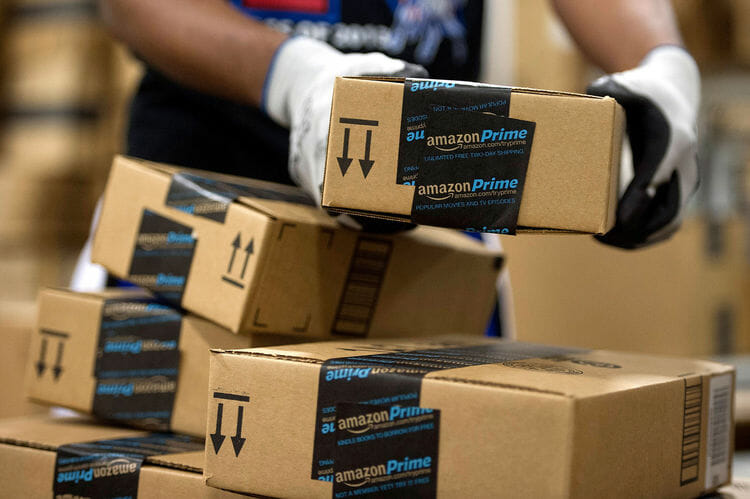 The rumors are true: Amazon Business is here!
Amazon has officially taken one step closer to dominating the B2B sector with the release of Amazon Business, a new marketplace on Amazon.com that combines the selection, convenience, and value of Amazon, with new features tailored to meet the needs of businesses.
The Amazon Business site will mimic the usual Amazon experience but be strictly geared toward business purchases, as explained by CNET. The company hopes that Amazon Business will do for business customers what Amazon.com has done for consumers for many years.
Upon making the announcement, Prentis Wilson (Vice President of Amazon Business) stated, "We've heard from business customers that they love the convenience of shopping online, and want an experience at work that is similar to how they shop at home." Amazon Business seeks to provide this experience, allowing businesses to buy what they need so they can quickly get back to work.
Everything you love about Amazon, for your business
Business Insider explains that Amazon Business is an expansion of what was formerly Amazon Supply (the wholesale site that initially launched in 2012). At the height of Amazon Supply's days, billions of dollars were spent by business customers on the approximately 2.2 million products offered.
Amazon Business customers will now enjoy a much more extensive product availability, with "hundreds of millions" of products to choose from. What else can you expect with Amazon Business? Here's a glimpe at some of the features Amazon Business will offer:
Tailored business experience. Businesses will receive a unique shopping experience that's tailored specifically to business purchasing.
Business accounts. Businesses can define groups of users to easily share payment methods and shipping addresses, create a single or multi-user business account, and invite additional users to join the account.
Free two-day shipping. That's right, free two-day shipping! Tens of millions of eligible items will receive free shipping on orders of $49 or more.
Multi-seller marketplace. Businesses will be able to get the best deal possible with the ability to view multiple offers on a single product page for easy price comparisons. Amazon Business will allow its customers to shop sellers that continually meet their performance and service expectations.
Business-only pricing. Many manufacturers and sellers offer business-only prices and quantity discounts on select items to Amazon Business customers.
Business-only selection. Amazon Business customers will have access to "hundreds of millions" of products, including items that are difficult to find like traffic signs, industrial deep fryers, antibodies, 55-gallon steel drums, dent pullers, and more.
Purchasing approval. Businesses will be able to enable better spending controls by creating approval workflows.
Purchasing system integration. Integration with leading third-party procurement solutions allows easy access to Amazon Business.
Amazon tax exemption program. Organizations that qualify for tax exemption can manage tax exemption permissions and make tax exempt purchases.
Order tracking. Purchase orders or reference numbers can be added to purchases in order to assist with reporting and account reconciliation.
Amazon corporate credit line. Businesses can use a Pay-in-Full Credit Line or a Revolving Credit Line to place orders and finance purchases in Amazon Business.
Comprehensive product information. Amazon Business offers rich product pages, high-quality photos, dimensions, CAD drawings, and manufacturer how-to videos.
Amazon business customer support. Business customers will receive Amazon's top-notch customer service support.
Selling on Amazon Business
Forbes explains that Amazon Business will be a blessing for both business shoppers and sellers, who'll benefit from Amazon's infrastructure and e-commerce know-how. "Many B2B sellers are interested in launching their own commerce sites because of the many benefits they provide," said Jason Daigler, research director for digital commerce at Gartner . "Amazon Business will be a viable service or supplementary offering for many of these sellers."
Manufacturers and distributors can register for a Professional Selling Account or as a Vendor on Amazon and will be given a targeted way to reach business customers on Amazon Business. All kinds of businesses can find ways to engage business customers with the full suite of tools provided to enable B2B e-commerce.
"And you're done."
Amazon Business accounts are free to register for, you just need to provide your business license and tax ID upon registering (this allows Amazon to ensure you're a real company). To register for a free Amazon Business account, visit www.amazon.com/business. To add your products to Amazon's growing selection, visit www.amazon.com/business-seller.
Don't Fall Behind!
Get the latest work-from-home and Humans First® IT tips straight to your inbox.